Hey there naughty!
Ninja Maidens is the new idle game coming to Nutaku. In addition to PC, it also runs on Android.
The first time a ninja-themed one makes an appearance as the open possibilities for titles keep shrinking.
The chicks have wars, the bitches have wars, the maidens have wars, boobs have wars. Having ninja babes, dish out sex and deadly martial arts, what could go wrong?
I'd say the pixel art takes the edge off a bit, but  I'm too much on the side of artsy ninjas and samurai movies.
The game is in a limited beta stage and to what I've seen has some regional locks, so you may just get a bit of hype and not be able to play it right now.
You are entering as the little bumbling adventure puppy, more or less in the same vein as the karate kid.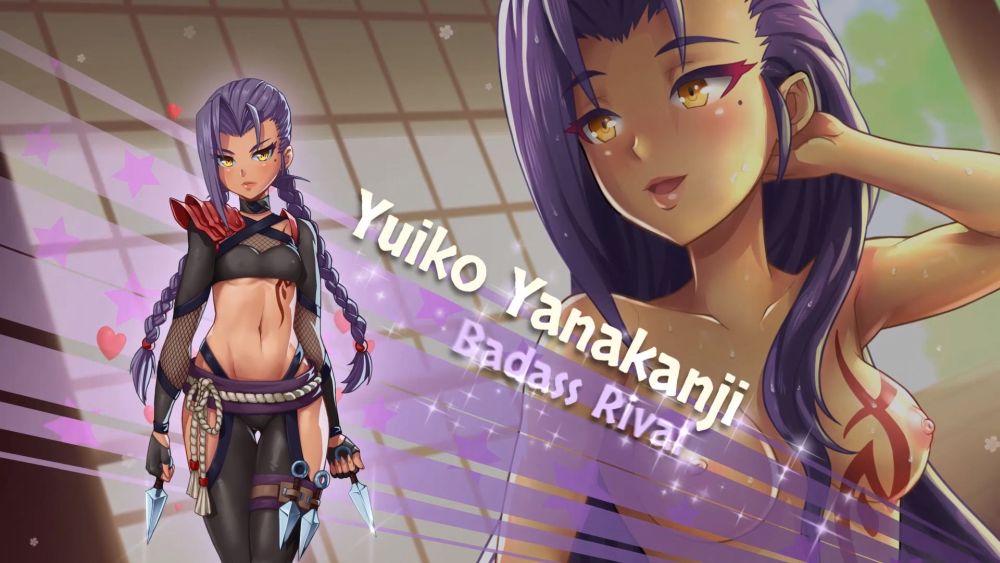 Sometimes I think lewd writers have lost the ability to write about characters who are not kings or complete nobodies.
Congratulations you will be sent to your first assassination mission by your sensei. The story flavor of the game is quite minimalistic so there isn't much to look into.
Sadly, there aren't any juicy voiced over scenes that kick off the party, but the graphics and the minimal exposition manage to keep your curiosity long enough to check it out.
Illustrators are pretty good and keep it going.
It is a bit strange in that the visuals contain both regular 2D and pixel art. Maybe someone wanted to do a full pixel art game but realized that pixel art pussy may not sell as well on places like Nutaku.
It shows that the artistry has focused on the story scenes to make the best of any sexiness they show you. Happily, the pixel art is also on par and well done enough to complete the atmosphere of battles. Even though the ninja theme doesn't come across much if you look at everything overall.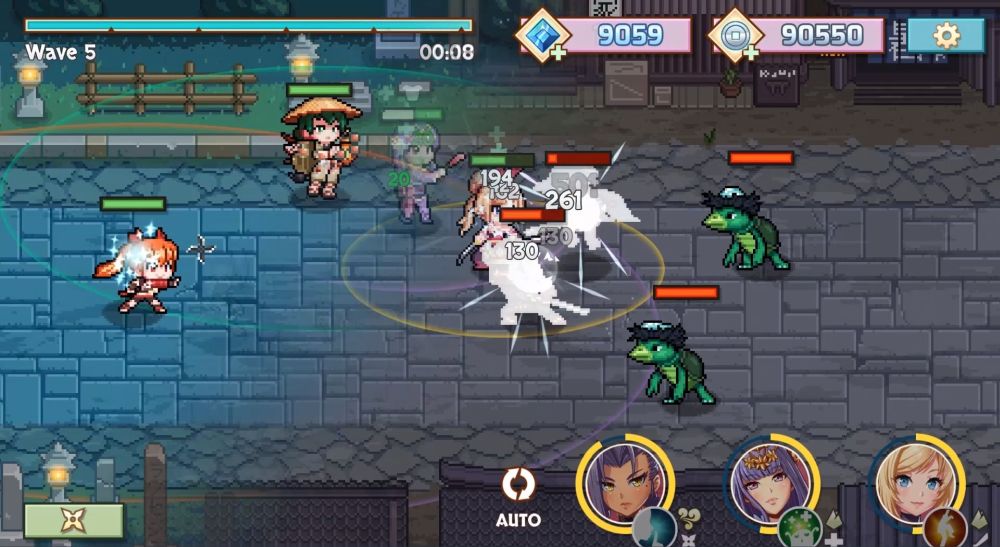 Sound-wise it's pretty competent even if not using any voice actors. The music selection is well suited to the task, and fits well as an atmosphere that doesn't forcibly grow tired on you. Sessions are also built in such a way that they often switch the tracks so it doesn't get very boring by using the same short tunes for long periods. Kudos there as well. Basic sound package for most features. Thankfully someone respects player ears on this one. It doesn't happen too often in the world of gaming.
The animation sets are built to be slim, so they aren't as extensive as some may expect, but do a good job of maintaining a level of quality that sets a good overall level. Whoever did the girls has an appreciation for hot hentai chicks, and is doing more than generic titty art. Kudos.
It is an idle game, you can add some clicks to shoot off some abilities, but for the most part, it is intended as spectacle and not so much as an action game. There is extra control which is surprising considering you aren't really meant to use it, seeing as how the ninjas can run full auto.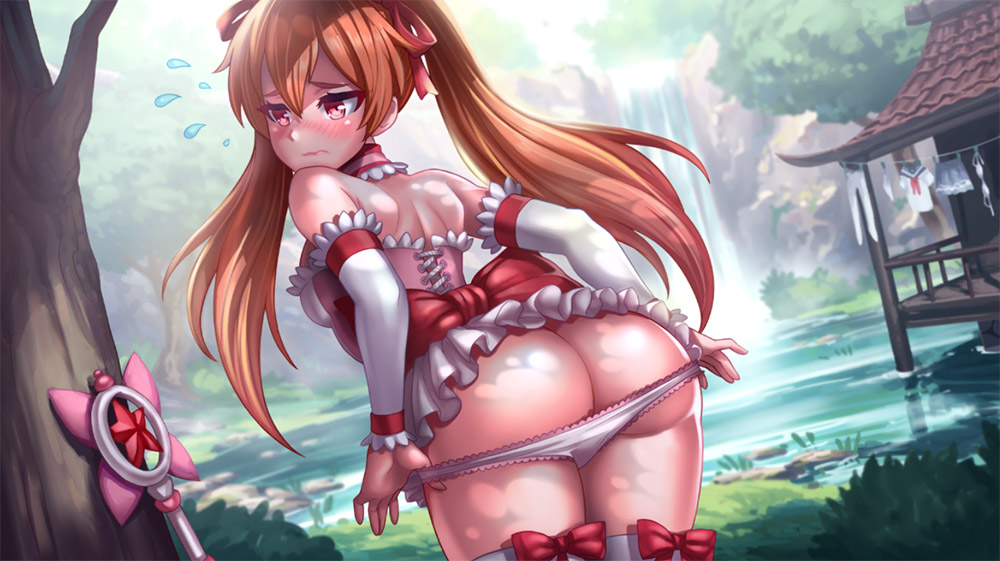 I haven't heard of healing ninjas before. This Ninja Maidens has some in an attempt to do classes, where everybody has to be ninja first, and nurse second :). You gather up some silver to upgrade the girls and purchase a variety of items in the world, including runs at the wheel of fortune. Graciously they allowed players to collect silver even while not playing. Which is nice, given how many games want you frantically collecting tiny specs of resources every 5 or 10 minutes like in Farmville.
Content doesn't seem to be a lot, which is to be expected in early beta. I imagine that if people get a liking to it, more is to come.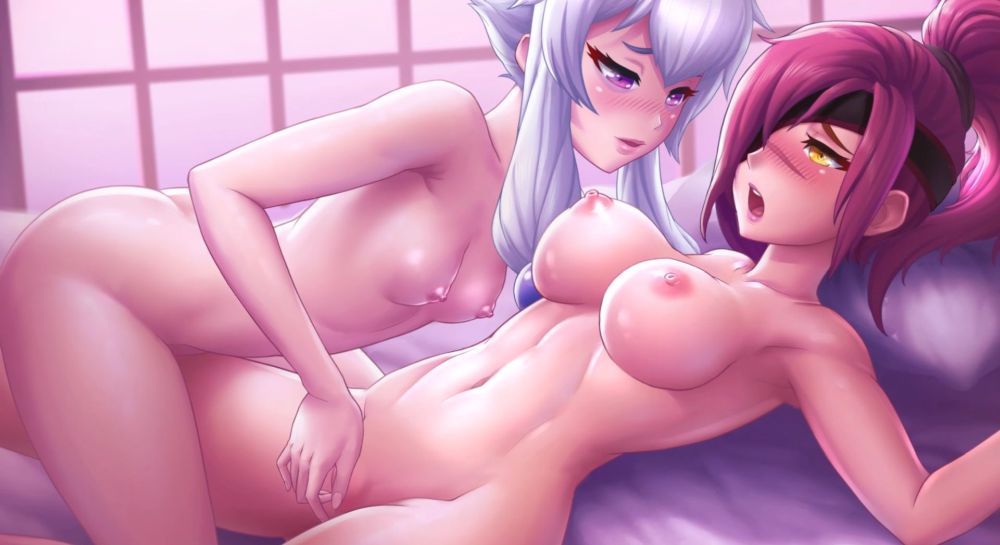 You unlock babes, level em up, add them to your party, develop a small variety of choice powers and be on your merry way to slaying anything between naughty cats with burning tails and other more typically evil creatures like snakes.
Luckily they've gone away from an energy system so you get to ransack the variety of levels numerous times to stock up on goods and prepare to move up in the world.
Oddly they have an additional currency for seemingly no reason. You first convert money to nutaku's gold, then buy ninja crystals. Then you spend those on silver that then allows you to buy the usable items in the game. Gets a bit annoying when you want to drop a few dollars to taste the goods.
Unfortunately, Ninja Maidens doesn't showcase much in the beginning, a lot of people won't get to see the spicy bits later because of this scarce progression.