Patch Notes Week #37
15.09.2021
New Temporary Places of Power
New Temporary Places of Power will appear with the next rotation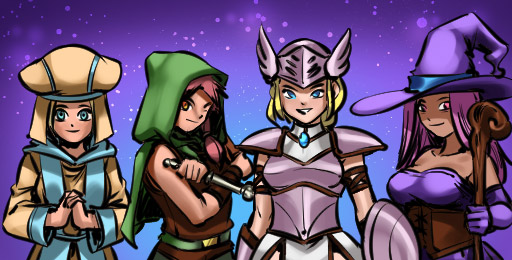 Raids: Ancient Legends

(HC, CH, KH)

Rewarding with epic Book or Ymen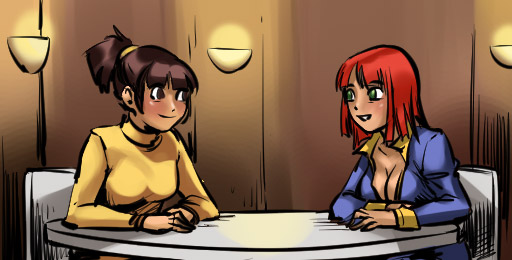 Faster, Harder, Repeat

(HC, CH, KH)

Rewarding with legendary Booster or Ymen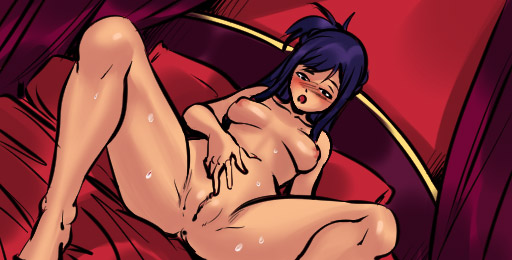 Modern Times

(HC, CH, KH)

Rewarding with epic Gift or Ymen
Mythic Pachinko
Mythic Pachinko pool has been updated

Avatar Pool has been updated
Adventure
New Common Side Quest release: "A Cocktail For Succikute": In order to bait an elusive Sprimon, Darla needs the hero tо help her mix a special cocktail…Check out the latest side quest!
Patch Notes Week #36
08.09.2021
Adventure
New Quest release: World 15 Quest 10 "Road Trip!": Let's go for a ride…Check out our latest adventure!
Boosters Upgrade: Introducing Mythic Boosters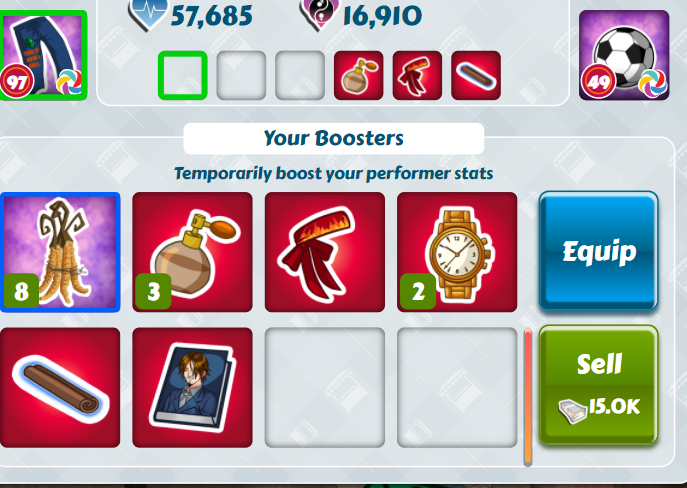 3 new slots for Mythic Boosters have been added

Mythic Boosters will not expire with time but will deplete with uses and activity
Mythic Boosters cannot be stacked – more than one of same Mythic Booster type cannot be equipped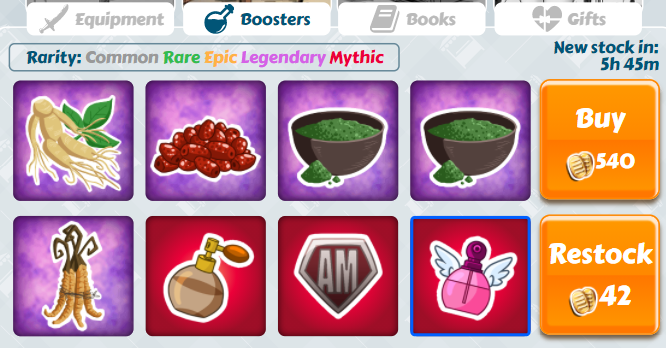 Mythic Booster and Levels
Mythic Boosters will be unlocked at level  200+
From level 81 to 200

Common Boosters will no longer appear

It increases the chance for Legendary Boosters to appear
Epic Boosters will no longer appear

You will get only Legendary and Mythic Boosters
Mythic Boosters: 
Sandalwood perfume 

Obtain

+1

shard each time you win shards from Villains, up to

11

shards.

If several girls are dropping, each bonus shards for each drop will be counted towards the booster use 

Sandalwood perfume

can be used for Mythic Events as well

.

All Mastery's Emblem

(Well-rounded Performer)

+15%

Impact when attacking in Leagues and Seasons for the next

100 performances

.
Headband of determination 

 

+25%

Impact vs Villains for the next

200 performances.
Luxurious Watch 

Get

+25%

Impact vs all Champions for the next

200

performances. 

Club Champions are included.
Combative Cinnamon 

 Get

+5

Mojo on a win or lose 0 Mojo on a loss in Seasons for the next

100

performances.
Alban's travel memories 

Gain

+20%

Experience (+5% if you are above level 300) from all sources, up to

100,000

experience.
Angels' semen scent

Gain

+25%

power for your Girls in Places of Power for the next

60

missions.
Girls animation
Your favorite girls have come to life with the latest Girl animations!
The animations will be displayed in the Harem on the first pose of the girl as well as in the event widget
For this time, the animations will be visible on these girls:
Kinky Competition

– Alt. Ti'Tee   
Epic Days  Maria de Kartoff and Moe Oyama
Patch Notes Week #35
01.09.2021
B.D.S.M.
New addition to the B.D.S.M.
Teams

Try different positions with different girls!
You will now be able to save several of your favorite girls in different Teams! 
"Teams" opens the possibility to have handy multiple girl compositions and to plan accordingly for both PvP and PvE!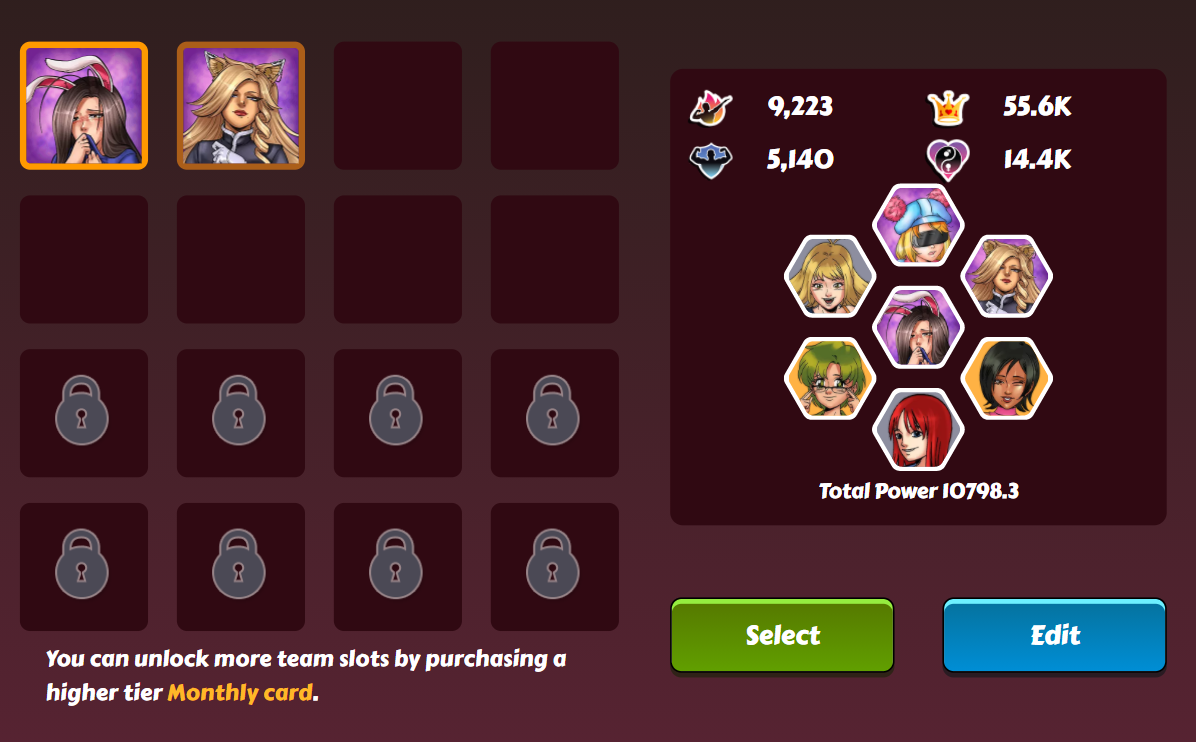 How the teams are selected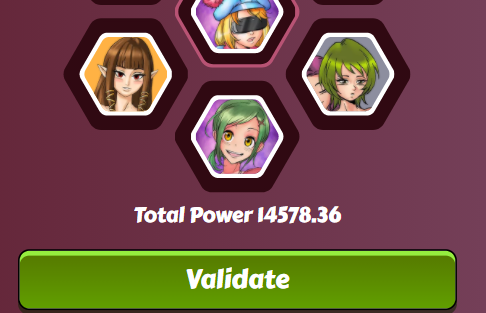 Simply choose your desired team and click "Validate"

All girls can be used in multiple Teams.
You will be able to select a "

Default

" Team for Leagues, Seasons and Villain performances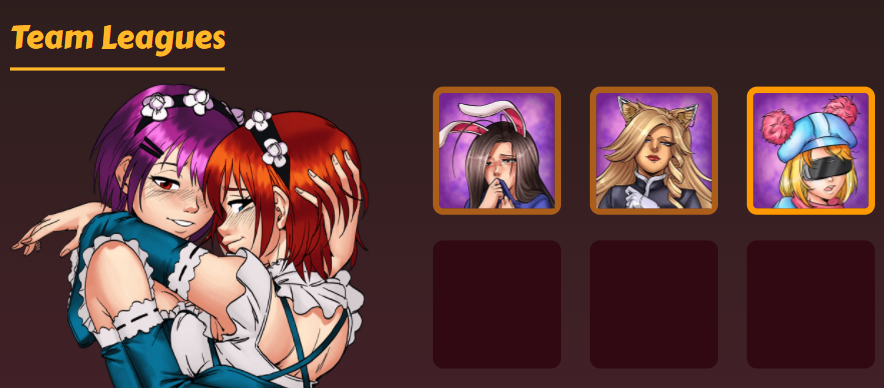 The "

Default" team will be highlighted and can be changed by clicking on "Select"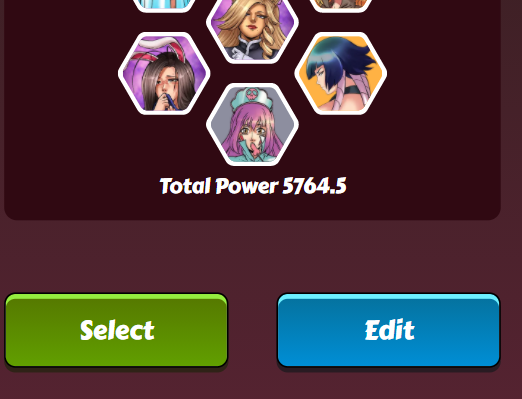 In which features can different Teams be used?
Teams can be used in the Leagues, Seasons and when performing against the Villains
Number of Team slots
All players will be able to save a minimum of 6 different Teams

Silver card players will have access to 8 Teams

Gold monthly card players will have access to 10 Teams

Platinum monthly card users will have access to 13 Teams
What happens with the girl Teams if the monthly card runs out?
The Team slot cannot be selected or modified

The Teams will stay saved and will not be disbanded 

If one of the Teams is set as "Default" team, you will automatically be switched to your first Team slot
Side Quests
New Common Side Quest release: "Staying Warm"




Lupa's heating is broken and she calls the hero over to help her stay warm during the cold winter night…Check out the latest Side Quest!
Improvements
Due to community feedback we have added a "Disable animation" button when multiple backgrounds are changing (ex. Orgy days)
Clubs
New Club Champion girl has been released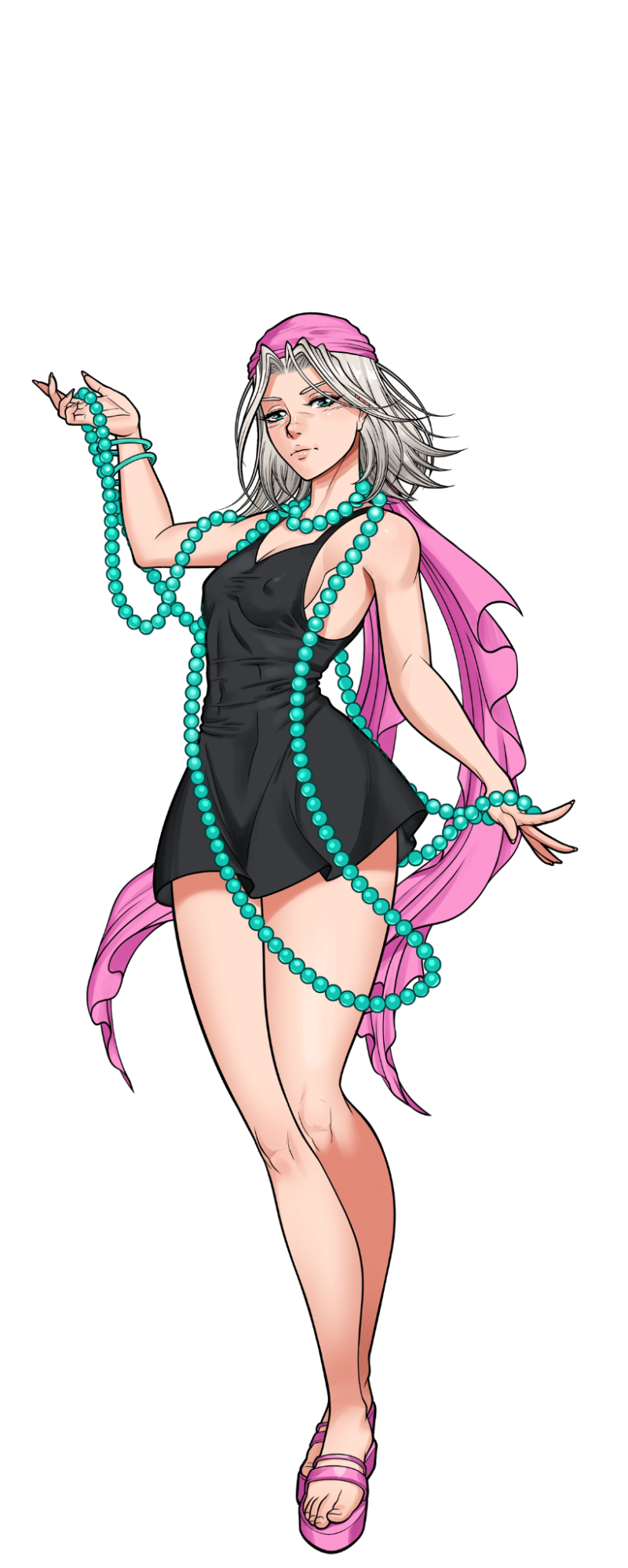 Patch Notes Week #34
25.08.2021
Adventure
New Quest release: World 15 Quest 9 "Conversion". Check out our latest adventure!
Daily Rewards
Claim button has been added to the Daily rewards




Unclaimed rewards are marked with a chest icon 
Harem
Bunny has recruited 3 new Pachinko girls

3 Exclusive Pachinko characters have been included

 Nikki Benz; Linda; Coco

                  Nikki Benz
  We are proud to present the one and only Nikki Benz!
   The iconic porn star can be part of your Harem!
   The newest brand ambassador of the Haremverse! 

The very first girl voted by the community

Coco

A passionate worshipper of the Blowjob Goddess
Places of Power
One new girl has joined the Places of Power 

One star girls
5 new one star girls have joined the Haremverse

Q&A with FAB
The kinky content producer, main scenarist of Hentai Heroes since world 5, conscientious artist whipper, and creator of the Haremverse & Comix Harem lore, FAB is going to answer all of your hot questions speaking in English! 
Join FAB on Wednesday (25th August) at 5:30 pm UTC+2 on the Q&A speaking channel on discord! ! The Q&A will be English and will be recorded for anyone who can't join.
Patch Notes Week #33
Content
Adventure
Added a new Rare Side Quest – Moms Just Wanna Have Fun
Improvements 
Harem 
New Harem Filters – With the BDSM upgrade and the ever increasing amount of girls, it became apparent that we need more filters to help players sort through their list of Harem Recruits. We've added several new filters to the Harem page, including Hair Color, Eye Color, Zodiac Sign, Pose, etc.
Activities
Places of Power (PoP) – We've added an Assign all and a Claim All button to Places of Power. Players can now go through the assigning and claiming process a lot faster. 
Adventure 
Quests – several small improvements were done to the Adventure system, which should improve the overall experience of reading chapters of the Main Story and Side Quests.
Leagues
Fixed an issue where sometimes defeated opponents will be displayed as having been defeated 4 times instead of 3 (with the UI showing 4/3 battles). 
Patch Notes Week #32
August 11th, 2021
Adventure
New Quest release: World 15 Quest 8 "Spiritual Struggle". Check out our latest adventure!
Improvements
Market
Mythic Items
Books
For players who are level 351+, Mythic Books will take one slot in the Market

Instead of having two slots, now there will be only one

No Mythic Books will appear from players level 81 to 200
Gifts 
Gifts will take one slot in the Market for players that have 301+ girls

Instead of having two slots, now there will be only one
In addition to the restock timer change from 8 to 6 hours and the latest Mythic item rebalance, these changes will boost the accessibility of items purchased with Ymen by 17%.
Dropdown menu
The text and icons of the dropdown menu have been slightly increased in size for desktop view. 
Fixes
Fixed issue with the calculation of league bonus points;
When you win the battle, they are based on you remaining ego;

When you lose the battle, they are based on your opponents remaining ego;
Seasons
Mojo
In the Seasons, opponent's total Mojo will now display below their level 
Patch Notes Week #31
August. 04.2021
Side Quests
New Common Side Quest release. Spirimon Voyeurism: Darla is out looking for Spirimon! However, in the darkness of the forest, anything could happen…
Free Anniversary Bundles!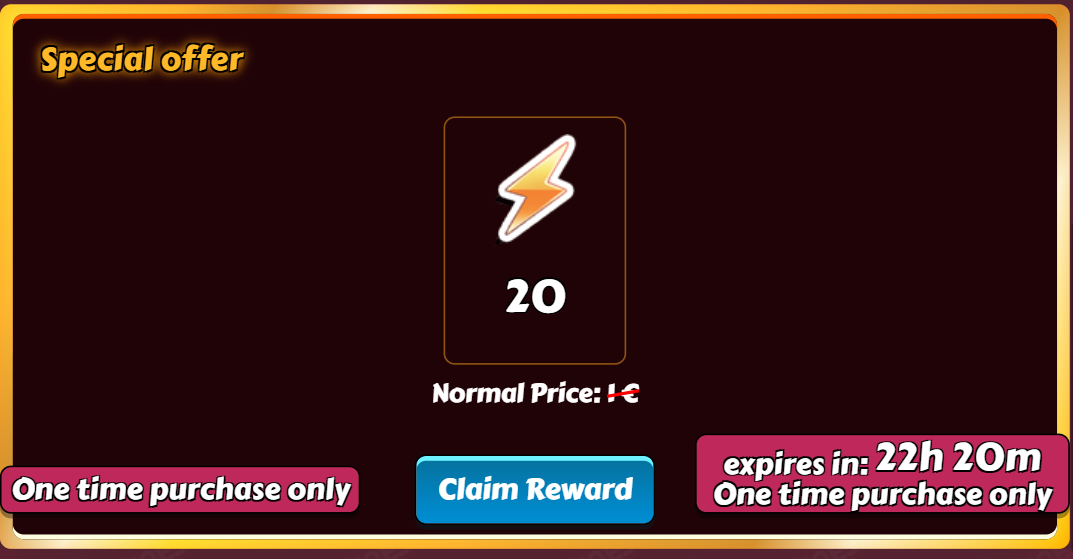 To celebrate our 5th anniversary during the month of August we have prepared FREE gift Bundles!
Every 24 hours a new bundle will appear to help you achieve your Harem goals and celebrate with us!
You can collect your Free bundle from the Bundle menu!
Improvements
Market
Market restock timer has been decreased from 8h to 6h
New battle animations
New battle animations have been included in the game.
Anniversary Q&A!
We have invited over someone special that you haven't heard from since our last anniversary! Yes, that's no other but Kinkoid's own software engineer, architect and developer, resident Dungeon Master and an overall magical creature: Sandman!
Join the Sandman this Thursday (5th August) at 5:30 pm UTC+2 on discord! The session will be 45 min and will be in English! You won't need headphones for this one: it will all be written in the Q&A channel!
Patch Notes Week #30
July. 28.2021
Adventure
New Quest release: World 15 Quest 7 "Bad Girls Get What They Deserve"…Check out our latest adventure!
Improvements in Features
Seasons
x10 Seasons Performance Button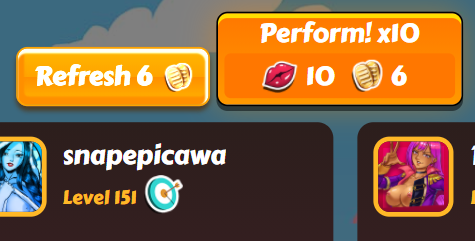 How does the x10 Season Battle work?
A pool of 30 opponents will be picked
From the drafted pool,10 opponents with the lowest Ego will be chosen for you to fight against
After the x10 Performance a new set of opponents will be drafted
Аll rewards will be displayed in one pop-up
Blessings
Starting 2nd of August "!" notification will appear when new Blessings are available
New Recruits 
Harem
Bunny has recruited two new Pachinko girls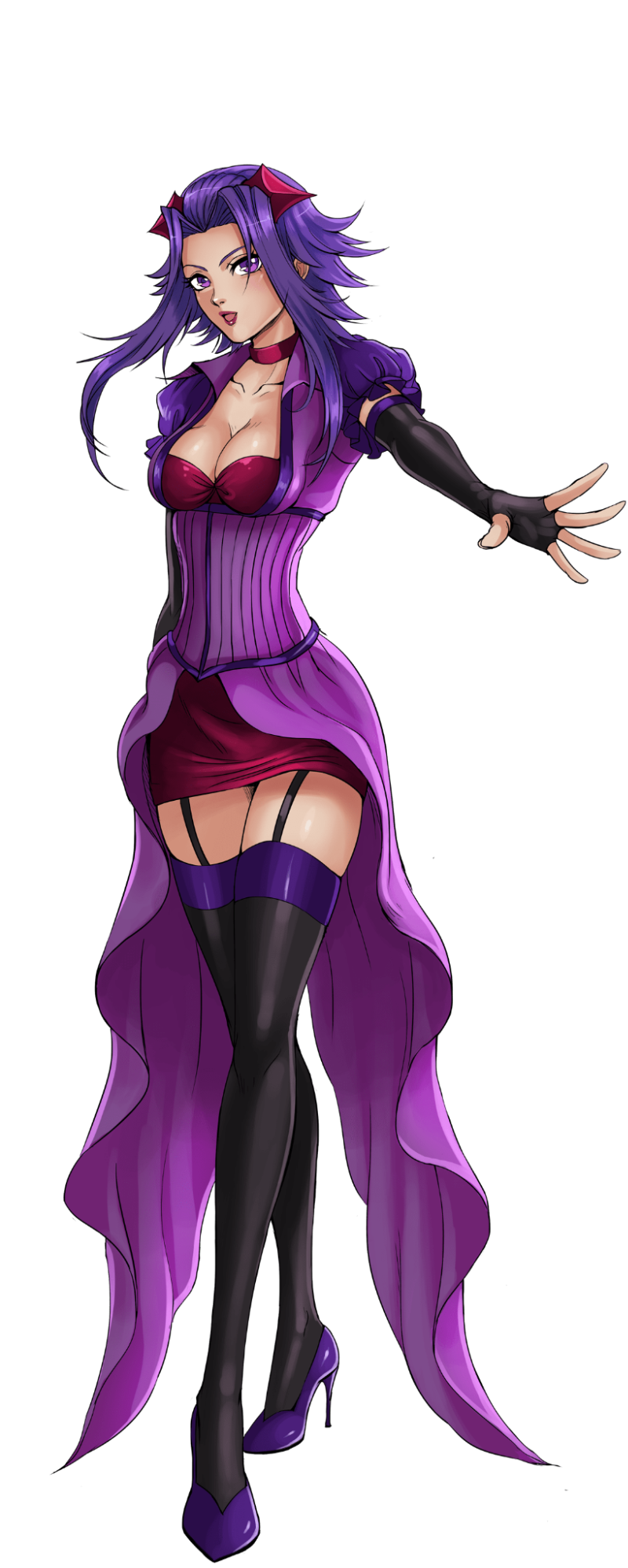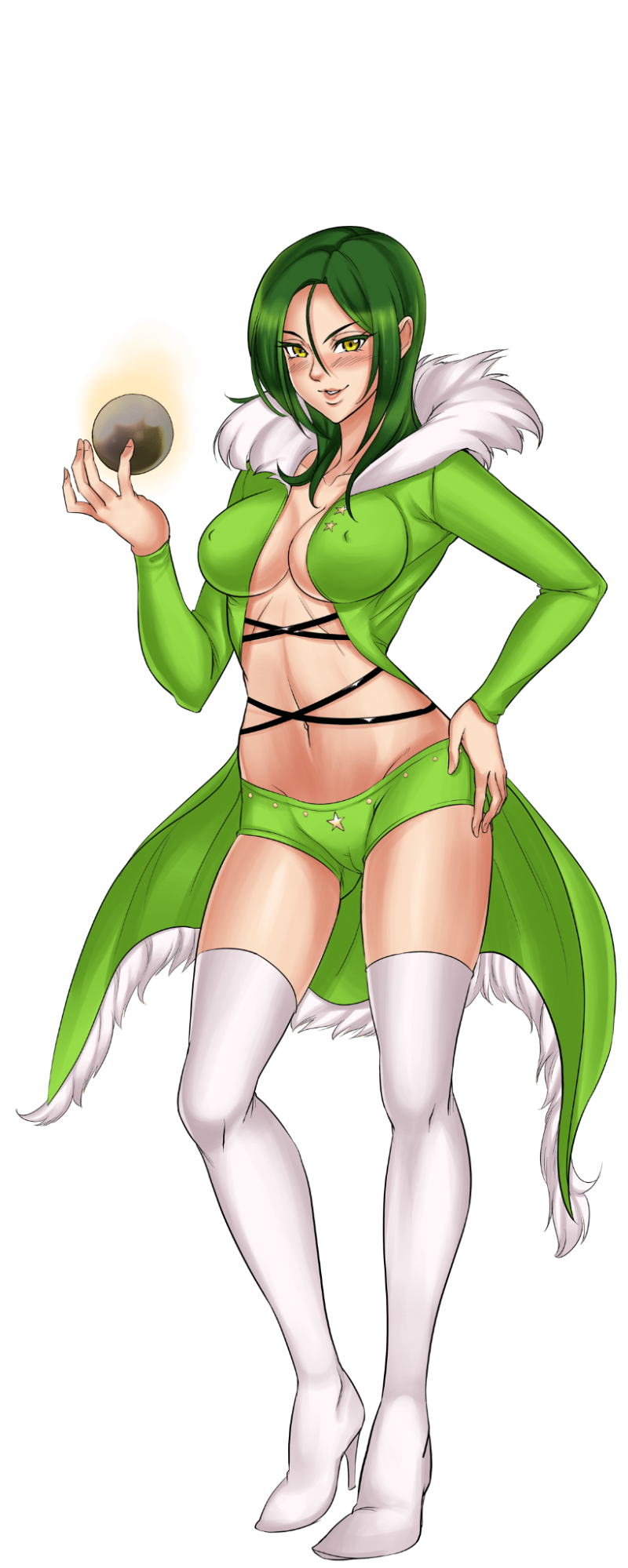 Annie                                                           Gula
Places of Power
New Places of Power girl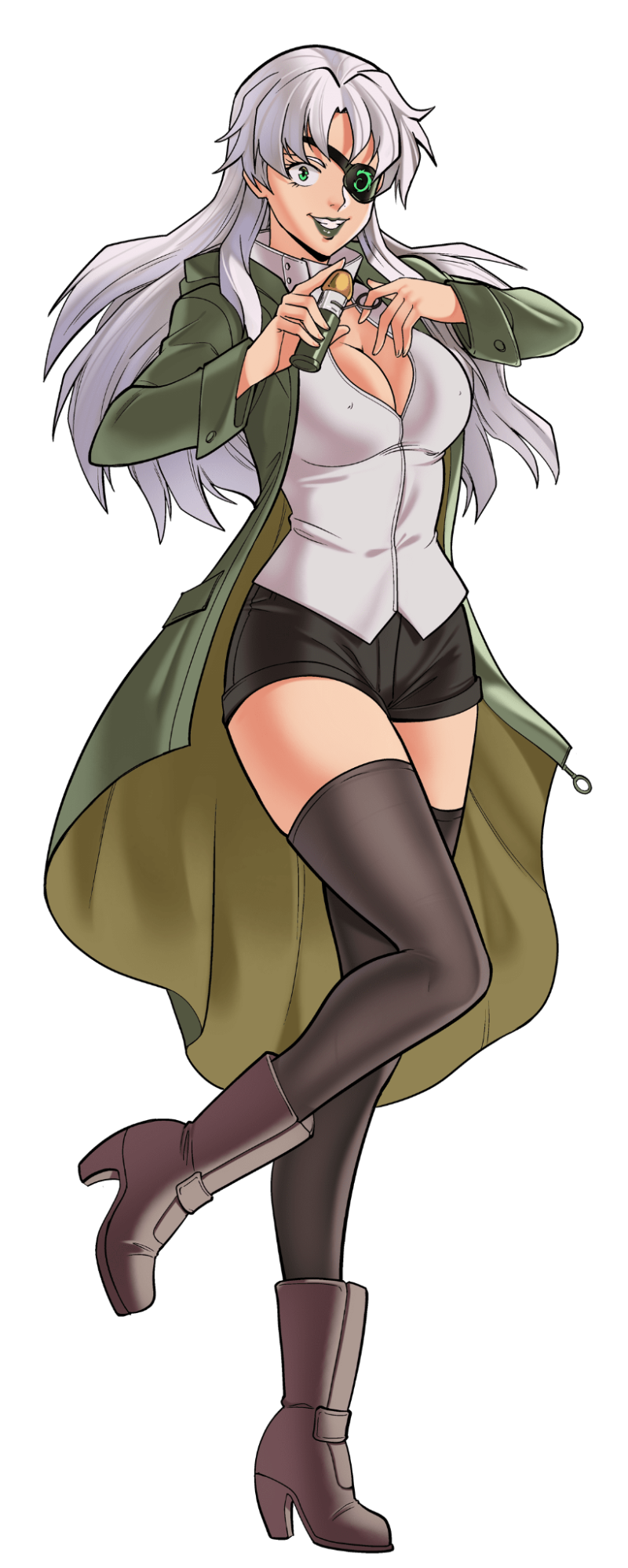 Ennea
One star girls
Five new one-star girls have been recruited

Skimpy Stephanie
Uptown Nariko
Sweet Revenge
Fashion-Model Niki
Lagoon Aria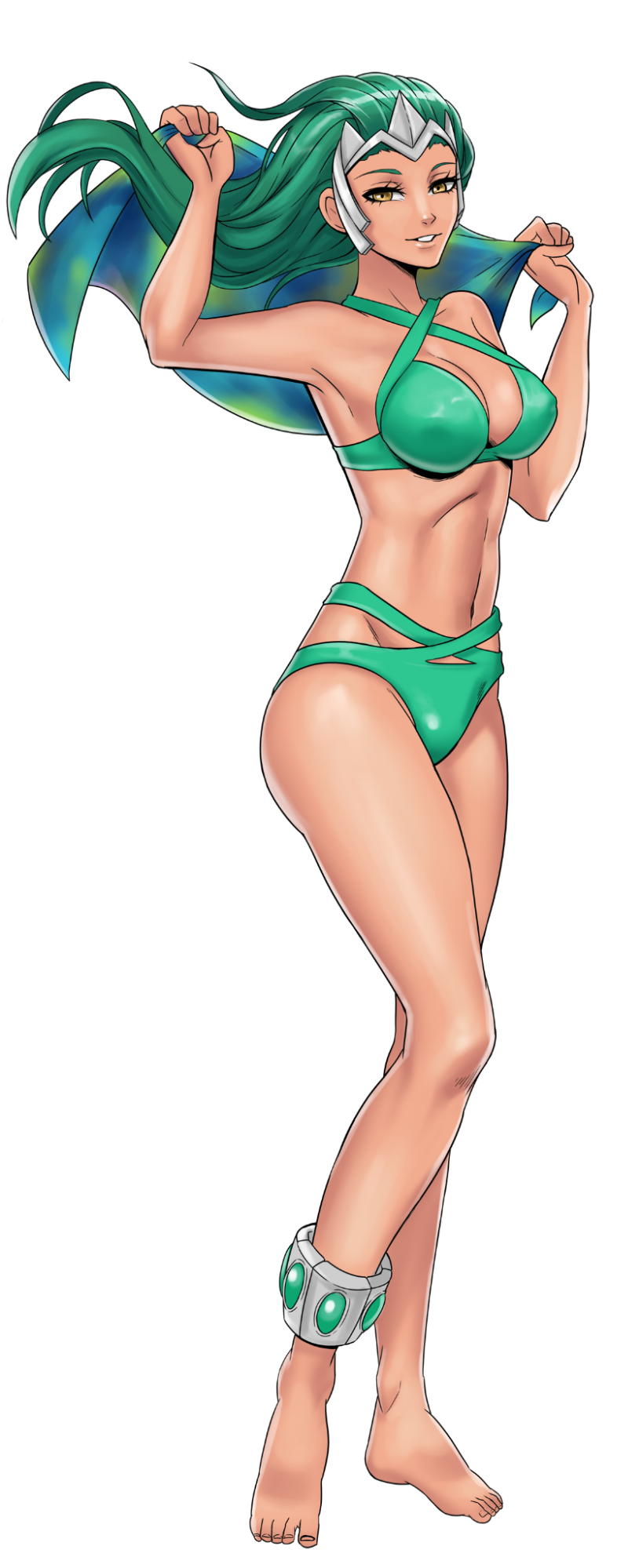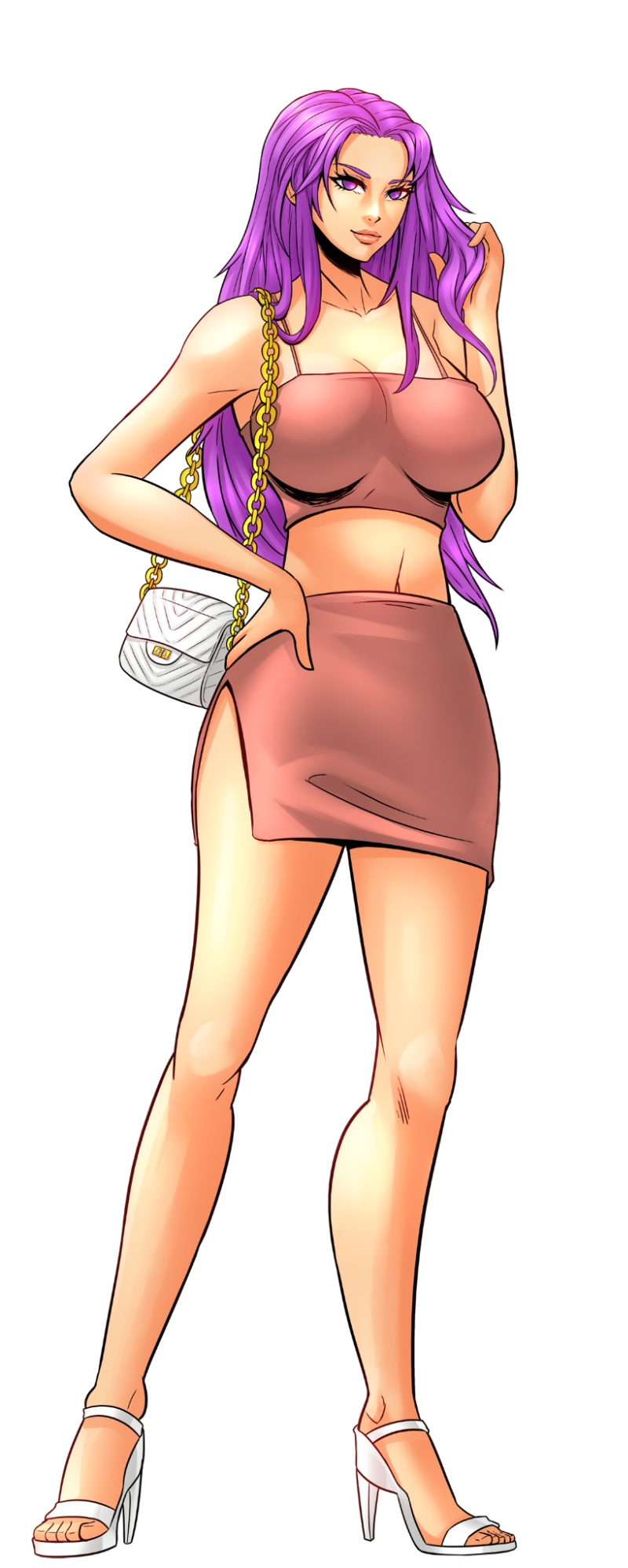 Patch Notes Week #29
July. 21.2021
Updated Battle System

B.D.S.M
We've started updating the Battle feature of our games. We are calling it BDSM: it can stand for Beyond Disputes Sexual Mastery or anything you like it to be… but officially it stands for: Battles, Development, Strategy, Mechanics. 
The new battle system will allow you to invite up to 7 sexy characters and order them in a hexagon battle formation.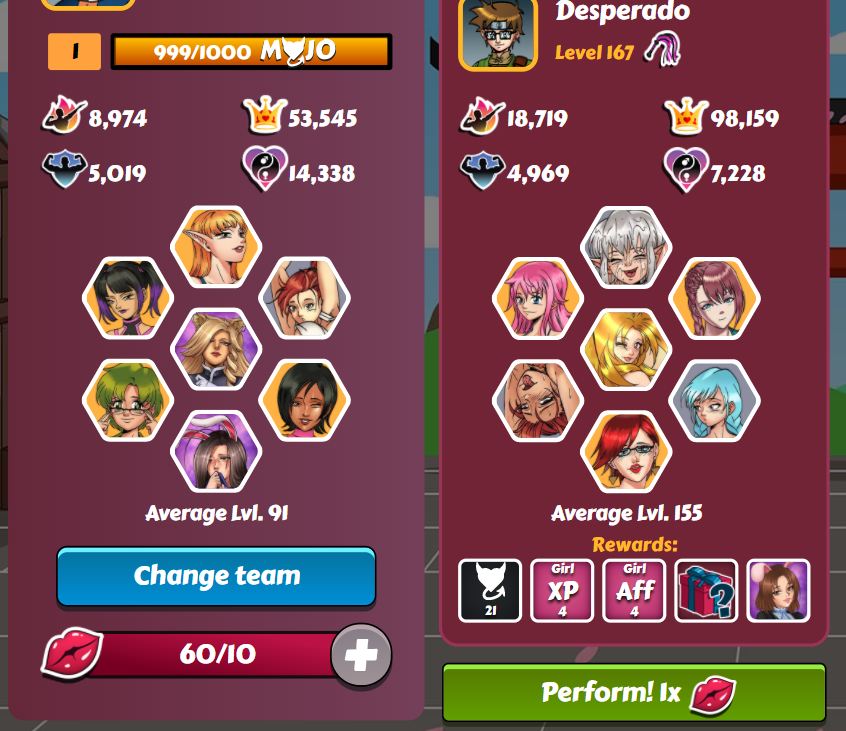 How is the new B.D.S.M hexagon formation structured?
All battle stats from Hero, Items, Girls, Clubs and Boosters bonuses are calculated

The battles are taking place in rounds like before:

Attacker is the player that initiates the battle.

Opponent is the defender
Each round is a sequenced as follows:
Attacker critical hit check and impact
Defender damage

Defender critical hit check and impact
For more information on our thought process behind B.D.S.M and a sneak peek of future releases,  visit our blog 
What will remain the same?
Hero Stats and calculations

Items and calculations

Character Stats and calculations
What will change:
Judges have (already) been removed

Orgasm bar has been removed

Class-related skills have been removed

Dominance scheme has been removed

3 characters in the team  have been upgraded to up to

7

characters

Alpha, Beta, Omega  has been removed, making each character in the team formation equally important (as stats)

Class of the character corresponding to Hero class

Any character can be useful, meaning bigger pool of possibilities

The sum of all stats of the characters in the team give 

 2 Ego + 0.25 Impact + 0.12 Defense

Harmony Critical hit chance 

Calculation is now 30% * Harmony / (Harmony + Opponent's Harmony)
In the first of many changes and releases of the B.D.S.M system the battle will be simple and straightforward.
In future releases we are planning to include more strategy choices for team building and usage of team composition while keeping the mechanics simple and straightforward
Blessings
What are blessings?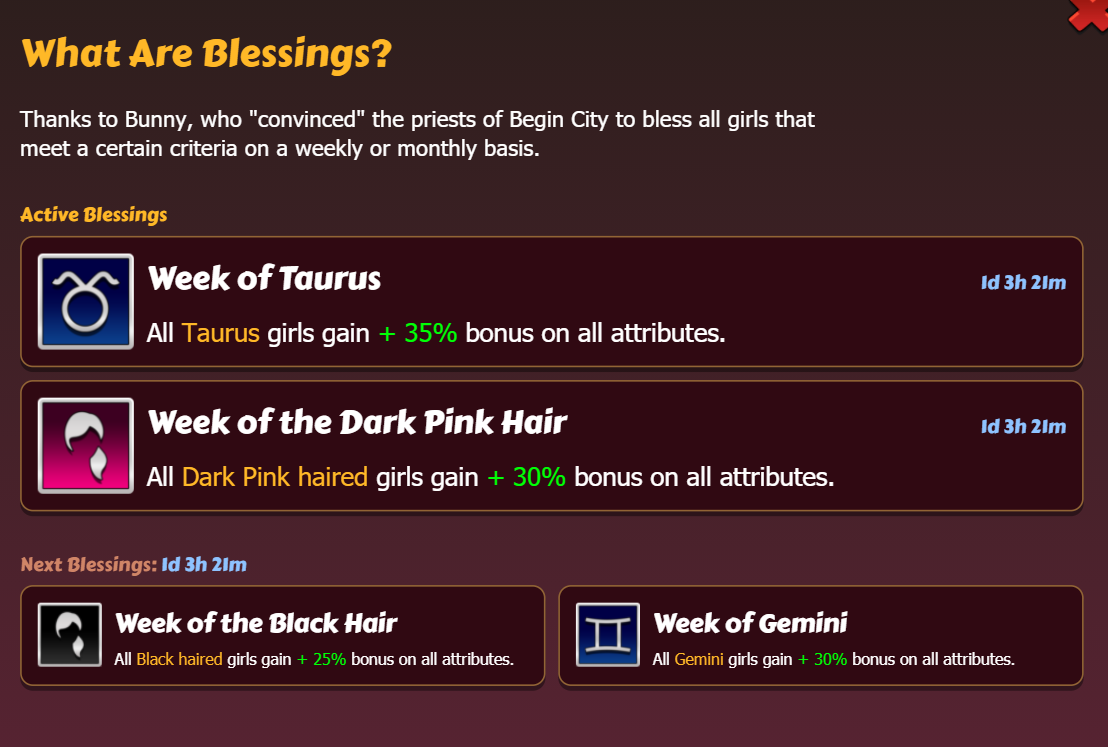 Once per week there will be two blessings available. 
They will give bonuses to the specific characters that are matching the boosted traits. 
The traits will be randomly chosen from the full list of all possible ones from

Rarity

,

Zodiac sign

,

Favorite position

,

Eye color

,

Hair color

,

Element.
A character may benefit from both blessings of the week if it matches both requirements, for example

Blond hair characters get +25% all stats

and

Blue eyes characters get +25% all stats

.
Blessings will give you the opportunity of taking advantage of the weekly buff and not only use the strongest available characters. 
This, combined with the other future features can opens a huge pool of possibilities for strategy
Improvements
"Loading" message has replaced the intro screen

Logged in users will no longer see intro screen
Removed the tutorial quests 
With the introduction of the new B.D.S.M system, tutorial quests have been removed

Removed Red Battler and Dark Lord's explanation on the PvP mechanics
Bug fixes: 
Issue where the timer for Harem collection on town page occasionally disappearing has been fixed
Side quest
New Rare Side Quest release: Cover me: Noemy has been caught by yet another villain. In order to go past his magic defences, the hero must provide the princess with a special camouflage.
Patch Notes Week #28
July. 14.2021
Side quest
New Common Side Quest release: The Wereanimals: Bunny teaches the Hero all about her kind. She doesn't spare him the kinky little details.
Pachinko
Mythic Pachinko pool has been updated
Both with new girls and avatars
Improvements
Unclaimed Rewards 

Players with any monthly card will receive their unclaimed Path of Attraction and Seasons rewards after they're finished.
New PvP Coming Up!
On Monday the Test server was updated with the new thrilling PvP system. You can read more about the first iteration here or just go directly to the Test server to try it now! 
This is just the beginning of the exciting transformation the PvP will experience. But we would still like to know what you think about it. We will have two short open Q&A sessions on Monday (19th July) to answer all your PvP questions. So keep an eye on the discord server and social media for the announcement for the times of the sessions. We would have two to accommodate players in all time zones. 
We hope you are enjoying this first version of the PvP and we are looking forward to hear from you!
Note: the Q&A will be entirely dedicated to the new PvP!
Patch Notes Week #27
July. 07.2021
Adventure
New Quest release: World 15 Quest 6 "Veneration": A fair warning…Check out our latest adventure!
Improvements 
Event Widget update

 

The design of the event widget has been slightly updated to match the different event types 
UI improvements
After a player claims a Season reward, the next reward in order will be displayed

Collecting rewards will be much faster 
Patch Notes Week #26
June. 30.2021
Side quest
New Rare Side Quest release: Runs in the Family: Lyka wants to teach Lupa a special family secret sex-move, which has been passed from woman to woman for generations, and she needs your help… and your body….
Clubs Champion
New Club Girl
Harem
Two new Pachinko girls have been recruited by Bunny
Places of Power
New PoP girl has teleported from another dimension
One star girls
New one grade girls have been added
Punk Astis 

Indian Summer Spirit

Night Out Judy 

Cumthirsty Semana 

Lil' Red in the City 
New payment system
We've added a new payment option: OneBip
OneBip is a carrier billing solution that allows players to pay directly using their mobile operators

The solution is available for now only in Austria, Switzerland and the UK.
Monthly Cards
Due to a bug in recent reward changes, for a week, players with a monthly card subscription have received twice the amount of daily Kobans
The bug is in favor of the users!  Enjoy spending them in the Haremverse! 
Edit: 01.07.2021 change
Improvements
Add girl's specialty on PoP -> Changed to add popup.

Have more info about the girls in PoP, as it is already displayed when changing team in Seasons.
Patch Notes Week #25
June. 23.2021
Adventure
New Quest release: World 15 Quest 5 "Clamor": Watching how things unveil …Check out our latest adventure!
Clubs
Club Champion Improvements
Rewards
Minimum and max range for shards has been replaced with fixed and specific shard number instead

Visual improvements
The Champion Girl will be visible оn the pre-battle screen

Club Champions will get dressed! They will have more clothes on their bodies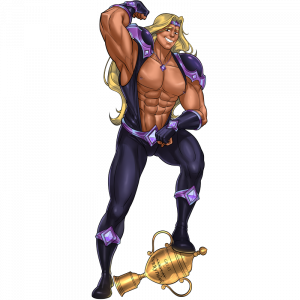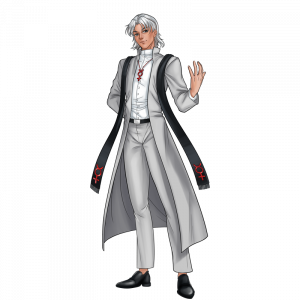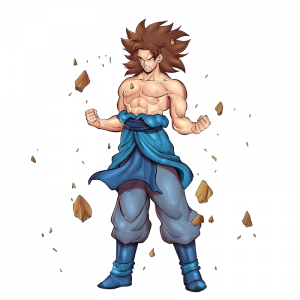 Club Cooldown 24 hour
To prevent cheating and Club Champion abusing a 24 hour cooldown has been introduced
Market
Mythic items

Mythic items will appear less often in the Market
Books

Level 81-200: a very small chance for Mythic items to appear

Levels 201-350: 1 slot for Mythic items

Level 350+: 2 slots for Mythic items 
Gifts

Girls 41-200: a very small chance for Mythic items to appear

Girls 201-300: 1 slot for Mythic items

Girls 301+: 2 slots for Mythic items
Dropdown menu
The dropdown will now appear in several columns instead of all in one
 This will allow for all icons to be fully visible, including the Logout button 
Bundles
Bundles visual improvement
Additional information has been added to bundles

For all bundles "One-time purchase only"
For equipment from bundles: "Stats may vary"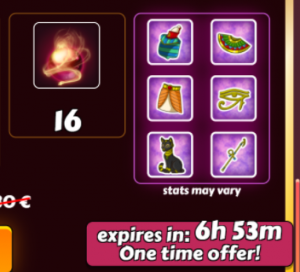 Reward optimization
Rewards have been synced 
The rewards have been optimized to appear faster and sync with the pop-up

There will be no need to log out and back in to see your rewards faster

Claim all button has been added for several rewards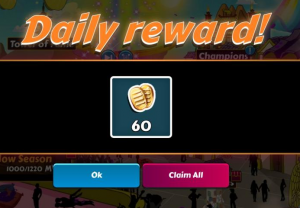 Patch Notes Week #24
June. 16.2021
New feature
Mythic Items
Mythic Items have been added to the in-game market
Gifts
Mythic Flowers will provide 5 000 Affection
Mythic Chocolates will provide  10 000 Affection
Mythic Bracelet will provide 15 000 Affection
Mythic Lingerie will fill grades 1 and 2 of a girl with affection.
Note:
The offer button will be inactive if the Girl has less affection
Books
Mythic Magazine will provide 10 000 XP
Mythic Book will provide  20 000 XP
Mythic Encyclopedia – 30 000 XP
Mythic Spell book – Upgrade a Girl up to your player Level
Note:
The offer button will be inactive if the Girl has less XP
Mythic Items are planned as obtainable rewards from various ingame activities
Get a new Girl for your Harem
Yes, we just released our brand new game Comix Harem. You can invite Bunny Girl to join your HH Harem. All you have to do is click on the cross promo banner and play our lewd hot game Comix Harem till you reach clim World 2! You can also find the banner here!
Note: the offer is available only for .com and Nutaku players!

New arousing adventures and new hot and horny girls are waiting for you, hero! Explore this fresh universe of video-game and comics girls, recruit them to your Harem, and fight evil in epic battles! Comix Harem is our brand-new game, accessible for free on both desktop and mobile devices.
Interested to find out more about Comix Harem? Check our blog! Caution: ingredients are hot! And NSFW! Just like you like them!
Patch Notes Week #23
June. 09.2021
New feature!
Side Quests
Can't get enough of the Haremverse?
Do you want to know more about the daily lives of our heroes?
Do you want more story, adventures, and kinky action?
Say no more! Side Quests are here to fulfill your needs!
They are coming with more girls, more arousing stories and more adventure!
Starting with 1 Epic and 1 Legendary Side Quest!
Side Quests can be accessed from the main menu

Clicking on the icon will open the new menu of the side quests
Side quests are available after unlocking World 2
Newest side quests will be displayed on top with
Like the regular Adventure, side quests will use Energy

Rarity

Side quests will have a different rarity: common, rare, epic, legendary and mythic
Rewards
The rewards will vary from the rarity of the side quest

After finishing the side quest, the last step will provide a reward!
Mythic Days
Due to community feedback from the survey we have made several changes to the Mythic Days
Mythic Days will now last 3 days  (72 hrs);
Shards will be replenished every two hours, benefiting all time zones

If you wish to leave feedback on Mythic Days changes, please visit our forum
Forum changes
As most of you have noticed, last week there was a change in the HH Forum.
Forum.hentaiheroes.com now redirects to forum.kinkoid.com
Your forum authentication now goes through the SSO, meaning that you can enter the forum with your game credentials
Players who have not logged into the game for more than a year and a half ago have not been migrated and will have to log in anew.
Patch Notes Week #22
June. 02.2021
Adventure
New Quest release: World 15 Quest 4 "Reunion?": Reunion with a friend…Check out our latest adventure!
Changes
The Judges in the Haremverse are retiring! They will no longer witness your epic performances against the other harems.
There will be no more Judges in the game

The 5% bonus from Judges poses has been removed

When performing against Villains in the adventure

When performing against players in Seasons and in Leagues 
Unsupported browsers
A warning message will appear for any users who join from unsupported or outdated browsers
Bug fixes
Music
Bug where ingame music played while being set to OFF in settings has been fixed
Patch Notes Week #21
May. 26.2021
Places of Power
New girl will be obtainable in

Part-time Purifiers
One-star girls
5 new one-star girls have been added

You can rescue them from Dark Lord
Harem
New Pachinko girls have joined the Haremverse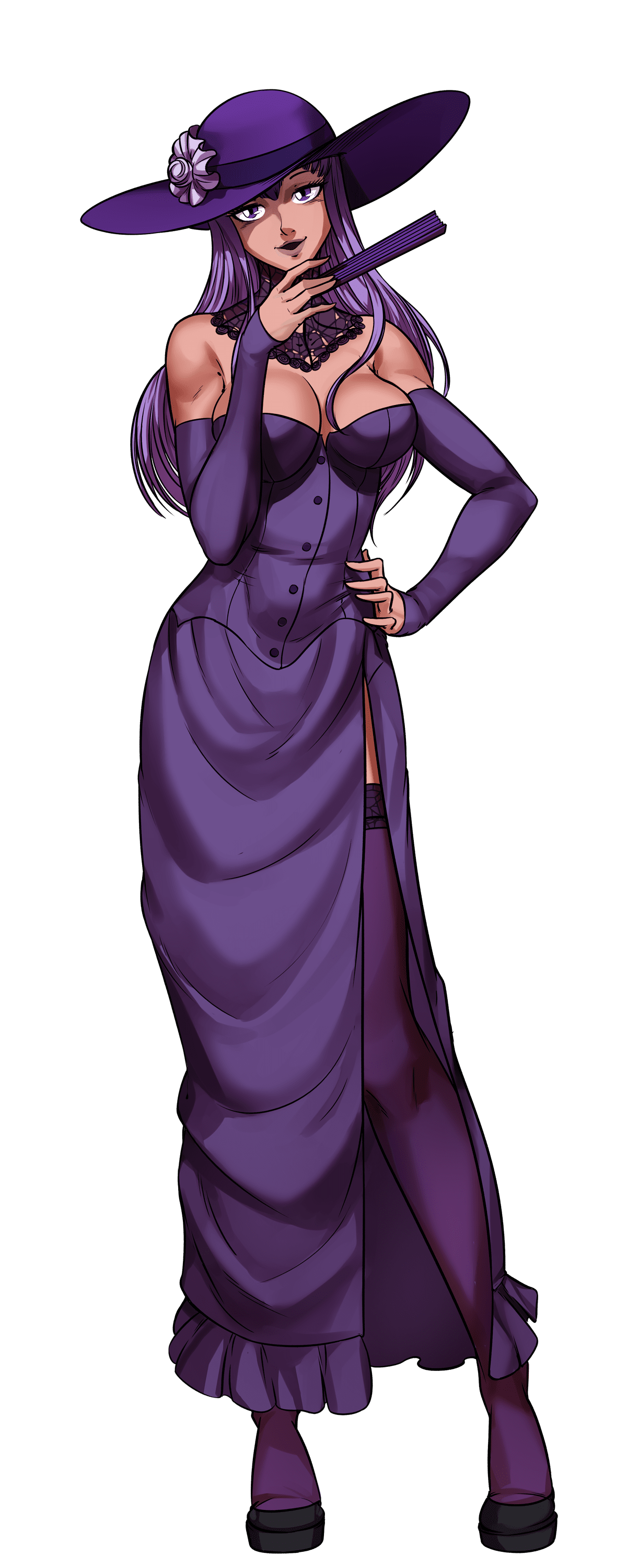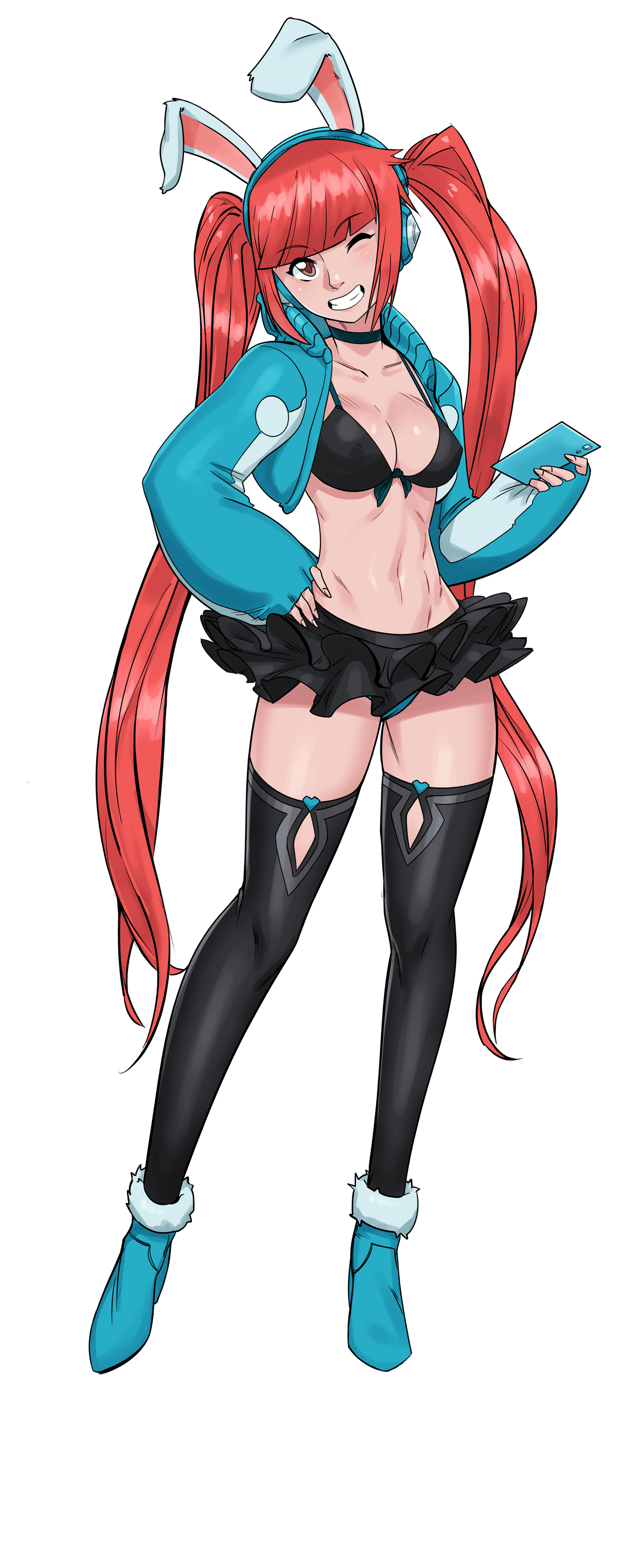 Madam Lilac (HC)             Zaira (CH)
Patch Notes Week #20
May. 19.2021
Adventure
New Quest release: World 15 Quest 3 "What's Up, Doc?": All patients get special treatment!  Check out our latest adventure!
One-star girls changes 
One-star girls have been removed from all villains except Dark Lord.

Only Dark Lord will drop one-star girls

 You can win a full one-grade girl on any of Dark Lord's tiers, with a lower drop chance. 

Great Pachinko x10 now can now drop a full one-star girl with a lower drop chance

These changes are made due to community feedback on one-star girls. 
Club Champions
Champion recovery timer has been increased  

Club champion will not be reset every 24 hours but until the next change of club champion

Example: The Challenge begins with 30 days; if at day 15 you defeat the Champion, the next challenge will be set for 15 days; if at day 29- it will be set for 1 day and at day 30 it will be set for 24 hrs (the minimum). 
Patch Notes Week #19
May. 12.2021
New Payment Method has been included
Segpay platform will allow players to use Paypal.

How to use it?

Go to the Payment window and click on Pay with Segpay

You will be redirected to fill in your data. The PayPal option will be selected by default.

After the payment is complete, click on the redirect link to go back to the game

Note

: PayPal is not available for all locations. If you don't see Segpay as an option, it means it's not available for your country.

Important:

This payment option is available only for single product/package payments of Kobans. No subscriptions are available at this moment.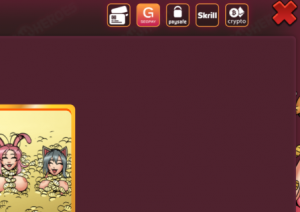 Mythic Pachinko 
Mythic Pachinko pool has been updated 

Mythic Pachinko avatars have been updated 
New Link for the Kinkoid Blog
This week the blog will be moved to

https://blog.kinkoid.com/

and kinkoid.com will be deleted. 

There will be a redirect to the new site, but if you've bookmarked it somewhere: you will need to update it.