'Tis the holiday season and we want to take extra care of our special someone: our players! This time, we have an exclusive treat just for you, the real deal.
For 30 Days you can receive amazing bonuses for just  2.99€/$! 
For 2.99 you will receive:
600 Kobans DAILY (18,000 for 30 days)

50% More Mojo with every Reset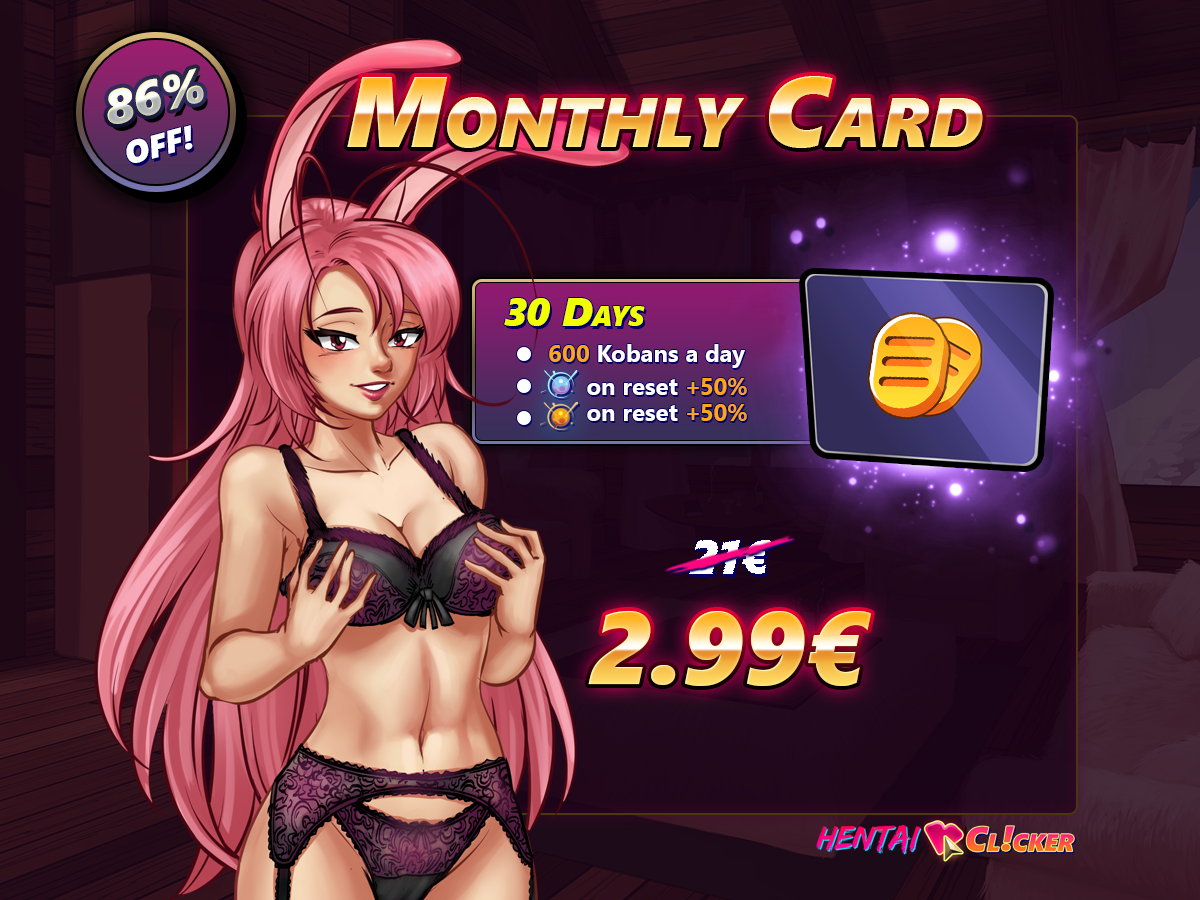 Every purchase will extend the duration of the card for 30 days, and it won't stack the bonuses. If you enjoy our game on Hentaiclicker.com, you can take advantage of the recurring monthly payment and avoid renewing manually your card. So you can focus all your attention on the curves of the Haremverse babes.
The Monthly Card is available right now in Hentai Clicker!