How to Install Kinkoid Games on Desktop and Mobile Devices
Hey Heroes, Wildmen, and lustful Satallions!

Some of you might know about the APKs we used for our games. They were intended to make the interface of some of your favorite Kinkoid games easier to use on mobile devices.

We know that they had some issues and weren't as practical and user-friendly as they could have been, so we've created a new system that should be 1 – a lot simpler to download 2 – a lot sexier to use 3 – available on a lot more devices.

What is a PWA App?

A progressive web application (PWA), or progressive web app, is a type of application software delivered through the web, built using common web technologies including HTML, CSS, JavaScript, and WebAssembly. It is intended to work on any platform with a standards-compliant browser, including desktop and mobile devices.

💥 The new PWA apps for our games can be used on Desktop, Android, and iOS! 💥

💋 Please note that this is only available for our .com games such as
👩‍💻 Desktop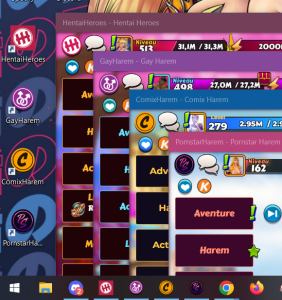 To download the HH PWA on your desktop:
1 – Open any of these game links in your browser:
2 – Check the address bar for the button that looks like this:

It should appear like this at the end of the address bar:


3 – Click on the button. You should see the following pop-up message displayed like so:


4 – Click on install: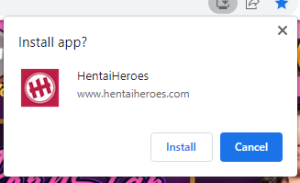 5 – The game PWA you have installed will directly open outside of your browser like this: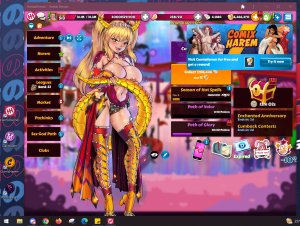 6 – The game PWA is now directly available without having to go through a browser: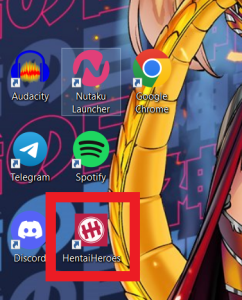 👾 Android/iOS installation instructions 🍎
🍎 For Safari/iOS

1. Open any of the websites:

2. Click on Share Options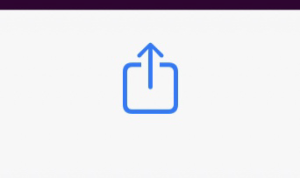 3. Scroll down and select Add to Home Screen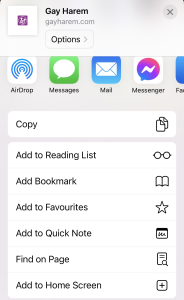 4. Click on Add on the top of the screen
 You can also rename the app so it appears on your home screen with a different name; Talk about being discrete 😛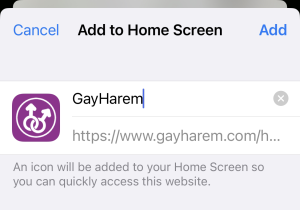 5. Log in and enjoy your new Kinkoid mobile experience.
🍎 For Android
1. Open any of the websites:
Click on the three dots to access the settings:

Click on the "Install App" button:

A pop-up will be displayed, prompting you to agree to install. To proceed with the installation, click on "Install":

The PWA will be installed and the game launcher will be displayed among your apps:
And on your home screen
Click on the launcher, log into your account, and enjoy your new android Kinkoid gaming experience! 🥳🎉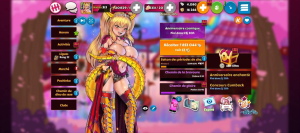 So, what are you waiting for, hero? Go install the new PWA apps for your favourite Kinkoid games and make the most of your harem recruits!

We hope you'll enjoy this new option to play our games and welcome your feedback on our dedicated Discord servers! 🍆🍑