Hi Kinksters! 
We've had a blast of nostalgia and spooks over the last 2 weeks listing movies, books, games and creepypastas for a perfect Spooktober and thrilling Halloween spirit. 
Halloween will be upon us in a little less than 2 days and we wanted to do something special for you! Many of our talented and amazing colleagues in Kinkoid are avid fans of horror, the supernatural, and Halloween. So I went around harassing my colleagues to provide us with their personal top five's for Halloween. Be it movies, music, tabletop games, or anything they can imagine that awakes their Halloween spirit like nothing else. And the lists I got were so good, I decided to share them with you all! Every one of these is made by someone in Kinkoid, people of different backgrounds, teams, and interests, united by their love for Halloween. 
So sit back, grab a bloody mary or a pumpkin spice latte, open IMDB and Google and get ready for some amazing suggestions on how to spend your quarantine pandemic Halloween reality! 
Nickname
: Lil'Perun
Position in Kinkoid
: Artist
Topic:
My top 5 Halloween Picks
From Dusk Till Dawn –

I have nostalgia for this movie, I think Salma Hayek in it is when I awoke as a heterosexual boy xD

Bloodborne –

this is the only list where I can put Bloodborne in the second place. It's horror and it's lovecraftian and dark and spooky. It's perfect all year round, but right now especially great.

Addams Family –

the one from the 90s, with Christina Ricci causing many young boys and girls to discover their inner goth

The entire Legacy of Kain series –

you have vampires, immortal vampires, zombie vampires that can glide on the rotted skin of their wings, blood sucking, man it's awesome. All 5 games are totally great.

Blood Omen 1 & 2 and Van Helsing, the movie with Hugh Jackman

– these share a 5th place, because both have one thing in common – they aren't particularly good, but they're both a guilty pleasure and I love them.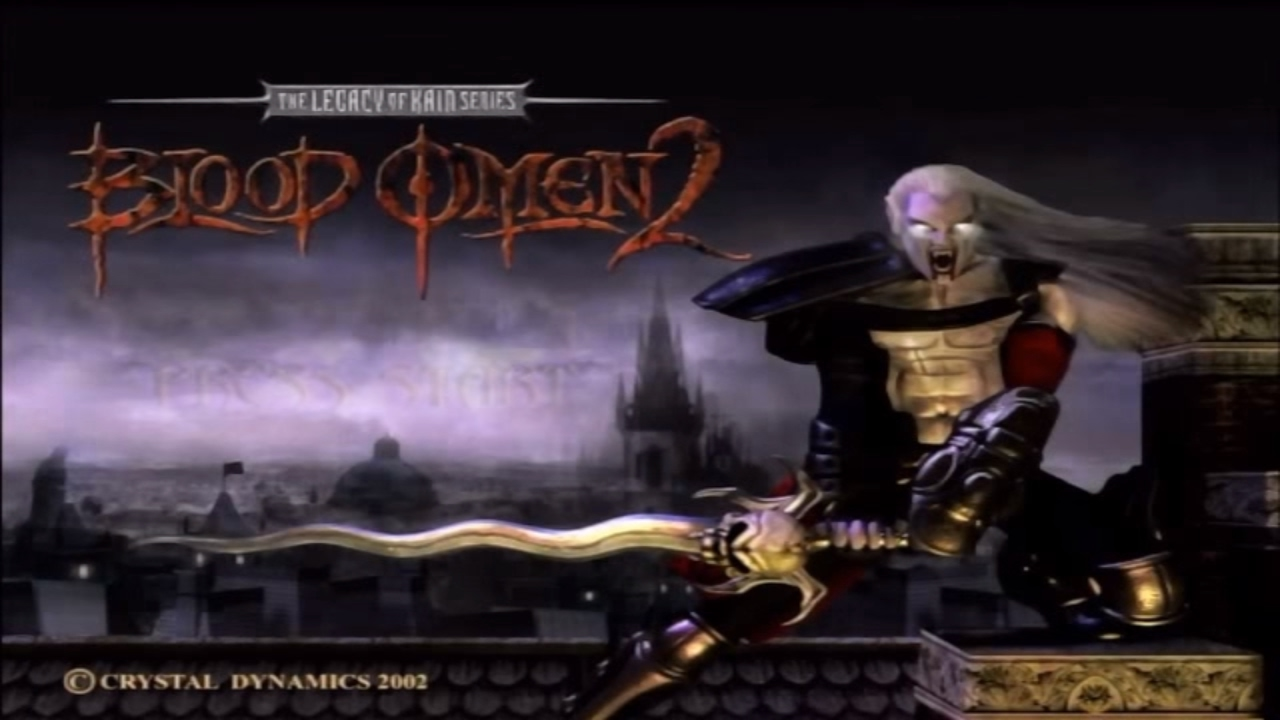 Nickname
: Zen
Position in Kinkoid
: Artist and Project manager
Topic
:
My top 5 Halloween Picks
Silent Hill –

Before I stopped playing video games so that I can have more free time, this was my favorite series. the atmosphere, the creatures, the story, It was just perfect. Also, say what you will about the movies, but seeing Pyramid head live was a dream come true.

Hellraiser –

Ah, the Cenobites…bdsm never looked cooler

Friday the 13th –

My favorite masked slasher…he's just a badass and I always wish for him to win in the end. If all those teenagers can't have Jesus, they get Jason 😀

A Nightmare on Elm Street –

Deadpool becomes a slasher…'nuff said 😀

Vampires –

Just vampires in general. I love them in everything. I would love them live if they were real.
P.S. If you are a vampire and you're reading this, please contact me 😀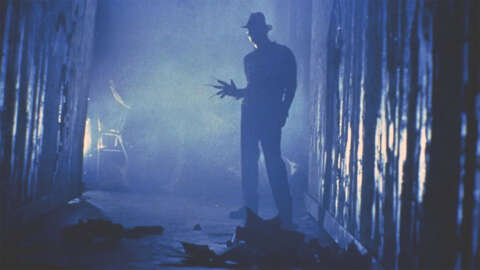 Nickname
: Freya
Position in Kinkoid
: Customer Support Specialist
Topic
: My Top 5 Halloween Movies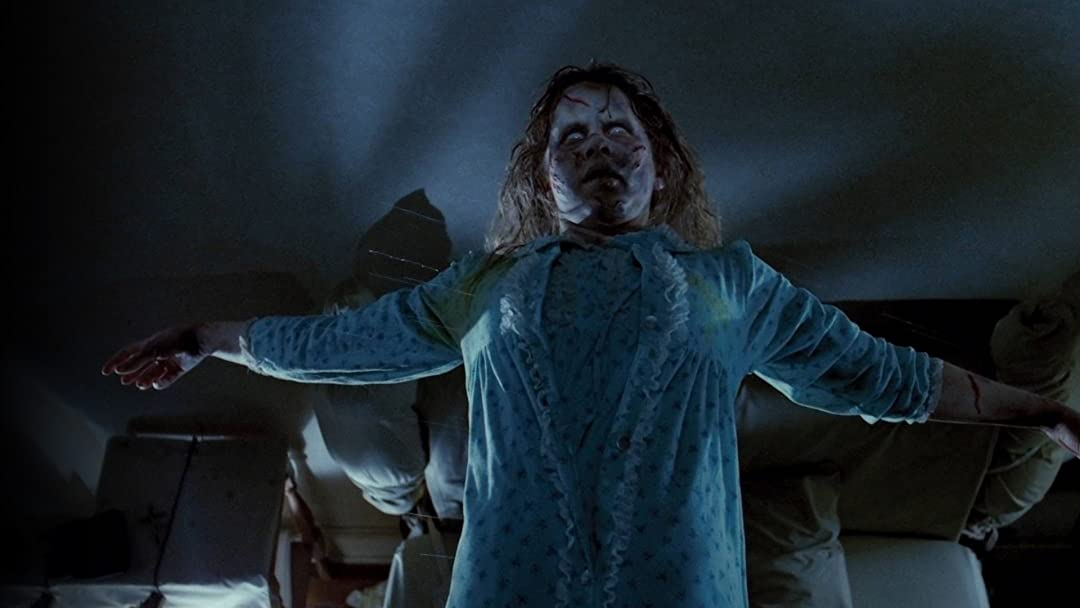 Nickname
: Generalisimus
Position in Kinkoid
: Game Design Expert
Topic
:
My top 5 Halloween Picks
SAW

– movie series. There is sometimes a bit too much gore in this movie series but overall the story is good, especially if you watch all of them.

IT (Stephen King)

– movie & book. I've read the book and watched the movie, they are both good and interesting. Don't expect a masterpiece but it is entertaining.

Orphan

– movie. Probably the movie with the most surprising resolution that I ever watched. I will not spoil more but do NOT watch any trailers or reviews beforehand, just watch it.

The Texas Chainsaw Massacre

– movie. The original and the newer one are cool, the movie is kind of lame but that is why it's funny 🙂

Outlast

– game. One of the few horror games that I liked, and especially liked watching other people play and get scared xD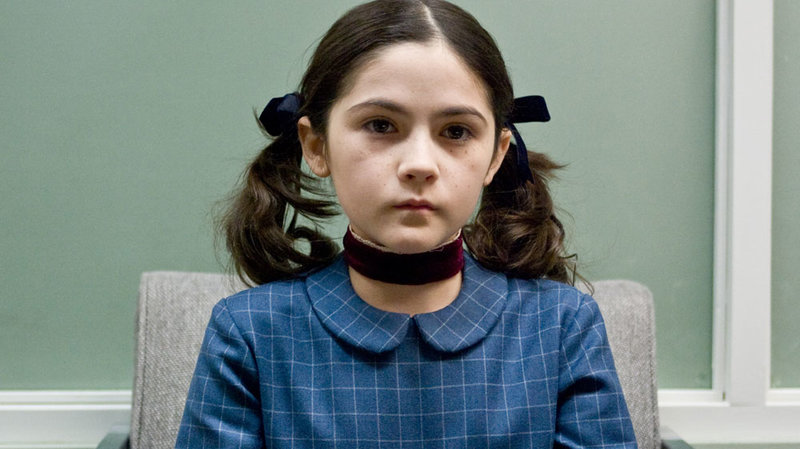 Nickname:
Peach
Position in Kinkoid:
Lead
Writer
Topic:
My top 5 Ookie-Spookie Stories
The VVitch (2015)

– A sexy witch in the woods? Check. A corset few sizes too small? Check. A strange and terrible family which is repressed in every way possible, including sexually? Double check. Yes, Black Philip, I would like to live deliciously.

Lore

– A few things can get you quite into the pumpkin spice mood like this podcast. It features some chilling, beautifully researched and narrated true stories of creepy things mankind has done through the ages. From anti-vampire tonics to building a hotel with peepholes to spy on clueless couples, this one has it all.

Baba Yaga (1973)

– A blast from the past, featuring lesbians, witches, lesbian witches, sexy leather costumes and some quality vintage spooks. Nothing puts the "boo" in boobs quite like this film.

Midsommar (2019)

– Well, yes, thank you, I do want to be terrified of plants, small wooden houses and picturesque Swedish sceneries. This movie is also my personal winner in the "Most traumatizing sex scene" category, taking the first, second and third place.

The Call of Cthulhu and Other Weird Stories

by

H.P. Lovecraft

– Do you want to be confused? Unsettled? Plain scared? Well, want no more, this Lovecraft book has all these, wrapped with a pretty little ribbon, wait no… a pretty little tentacle.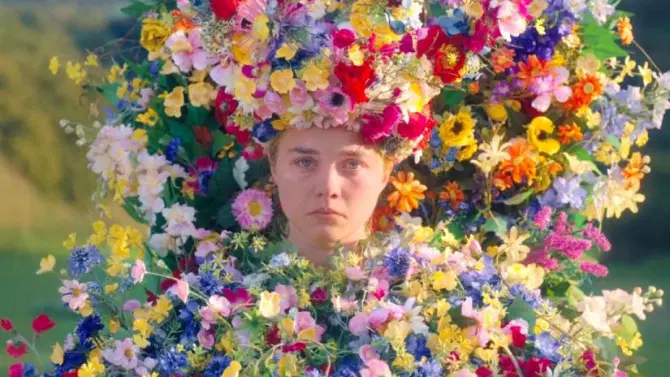 Nickname:
Veles
Position in Kinkoid:
Content Manager
Topic:
Top sexy creatures of the night
Demons, just.. demons

– There is something incredibly sexy and alluring in red skin, shining eyes, pointy tails and bat wings. 

Hairy Werewolves –

What is better than a good warm hairy hug on a cold autumn night? Werewolves are like strong, big men, who are into puppy play.

Seductive succubbi and irresistible incubi

– You can't think about sexy monsters and miss them. A physical manifestation of all your sexual desires. Maybe a soul is a decent price. 

Charming Sirens

– The beautiful killers of the sea. Shut your eyes, cover your ears and pray you don't see them. The alluring craving for something that you can never have. 

Squishy slime girls and soft slime boys

– Trick or treat? Why not both. Slimegirls (and boys) are like candy that will walk into your house and oh, the tricky things they could do to you.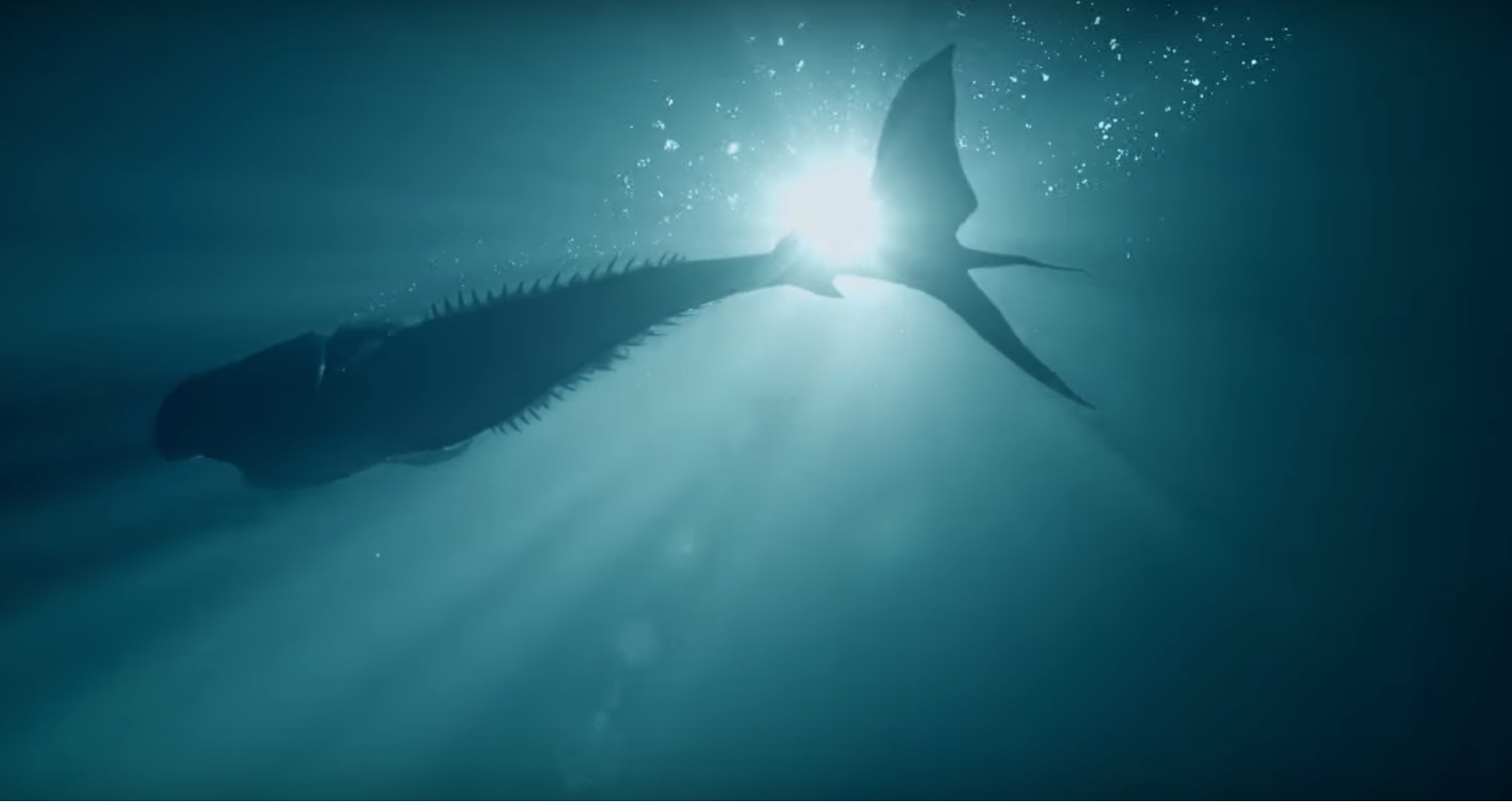 Bonus topic:
Top Halloween tracks
Marilyn Manson – This is Halloween,

Halloween classic, you know it, I know it, we all do. Marilyn Manson's voice makes it all the better. 

Bear Ghost – Necromancin Dancin

is a fun lil' tune about raising the dead, zombie ballet, and overall loving the dread.

Tim Curry – Sweet Transvestite.

Less offensive than it sounds, this classic will make you do the Time Warp (again).

Voltaire – Brains

, a classic piece from the all time cult favourite The Grim adventures of Billy and Mandy.

Rob Zombie – Dragula

– this one will make you jump and headbang.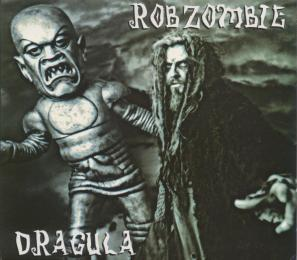 Nickname
: Morrigan
Position in Kinkoid
: Social Media Specialist
Topic
: My Top 5 Halloween TV Series
American Horror Story – Coven –

Every iteration of Ryan Murphy's FX anthology series

American Horror Story

is good for a scare. But if I

had

to pick a favorite, I'd suggest watching the witch-centric third season,

Coven

. 
Available to stream on Amazon Prime
True Blood –

Based on the popular novels by Charlaine Harris,

True Blood

follows the sexy vampires, werewolves, fairies, and other fantastical beings who surround a small town in Louisiana. It's the perfect pick if you're in the mood for a spicy Halloween. 
Good Omens –

The End of the World is coming, which means a fussy Angel and a loose-living Demon who've become overly fond of life on Earth are forced to form an unlikely alliance to stop Armageddon.

Based on Neil Gaiman's (

American Gods

) and Terry Pratchett's (

Colour of Magic

).
Available to stream on Amazon Prime
A Discovery of Witches –

Escape into a tale of forbidden love and ancient magic, set in a world where witches, vampires, and daemons live amongst us. Based on the best-selling

All Souls

trilogy by Deborah Harkness.
Available to stream on Amazon Prime
Lucifer –

The king of Hell  has decided he's had enough of being the dutiful servant in Hell and decides to spend some time on Earth to better understand humanity. Based on the DC Comics character created by Neil Gaiman, Sam Kieth, and Mike Dringenberg taken from the comic book series

The Sandman.
Available to stream on Netflix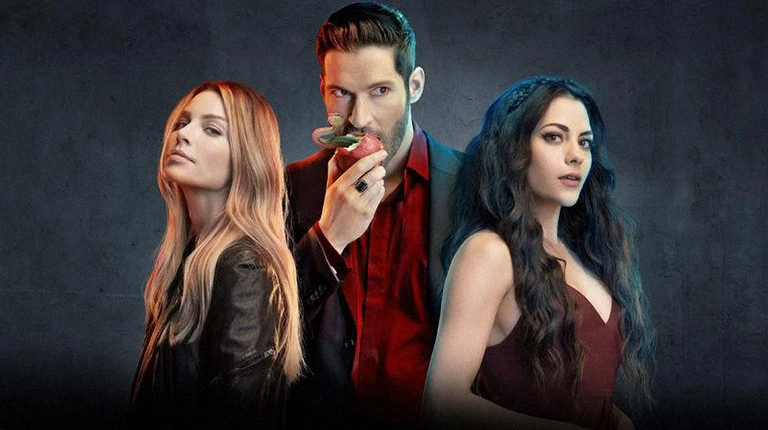 Nickname: Magrat
Position in Kinkoid: Director of Communications
Topic: Halloween Tabletop Games
Dead of Winter: A Crossroads Game  :

Congrats! You survived the first zombie attack. But will you survive the brutal winter of this apocalyptic world? Will you form alliances or betray the group of survivors? Find out this Halloween. The game features a lot of different characters with different abilities, various scenarios, and personal tasks. It can be fully cooperative but where is the fun in that, right? 

Players: 2-5
Time: 60-120 min
Kingsport Festival :

You have one job: to summon the Elder Gods who inhabit the space between the stars. You and your fellow Cultists will do anything to dominate the city of Kingsport by unleashing darkness and chaos. But be careful not to lose your Sanity.

Players: 3-5
Time: 90 min
Pandemic: Reign of Cthulhu : 

I don't like Pandemic but I love this one which is the exact opposite of Kingsport. You will be facing the twelve Old Ones and trying to stop them from shattering your world. Can you work as a team to prevent chaos, madness and impending doom destroy everything and everyone you love?

Players: 2-4
Time: 30- 50 min

(you can lose very quickly in this one)
Fluxx Cthulhu :

Fluxx has always been on my Favourites list. No other game is so easy to explain or so fun to play no matter how drunk you are. So just deal the cards and enjoy!

Players: 2-6
Time: 5-30 min
Bears vs Babies :

I saved the scariest one for last- nothing freaks me out like babies! In this terrifically illustrated game, you get to build your own awesome monster to fight off the dreadful babies. Remember: always use protection! Babies are dangerous and are out to get you!

Players: 2-5
Time: 15-20 min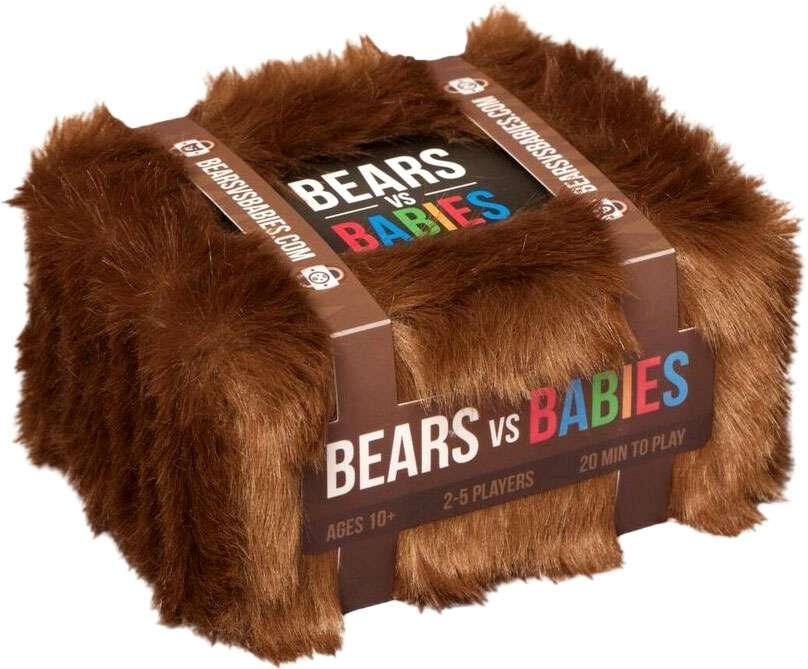 Disclaimer: The amount of Cthulhu-inspired games in this list is purely circumstantial.  It's not Lovecraft's fault that he created the perfect universe of darkness, horror, and insanity. 
Another Disclaimer: All of the games mentioned above will make your game night a magical experience on any night of the year.
Ok, last one, I promise: I've intentionally suggested games for fewer people so that you can stay safe and keep your social distance. 
There you have it, kinksters! Plenty of spooks and ooks and kooks to keep you busy until, during, or even after Halloween. Because the Halloween spirit should be celebrated all year round, and not just on one night of the year. Malls play Mariah Carey's christmas nightmare-inducing single from September onwards, so why shouldn't we celebrate Halloween whenever we want? 
The team had a lot of fun writing these lists for you and we wish you a chilling Halloween!