Hey stallion,
Participating in events can provide all sorts of rewards such as Experience, Gold, Gear, new Stars, etc. If you are wondering how events work and what are the different types of events, this article is just for you! 
Classic event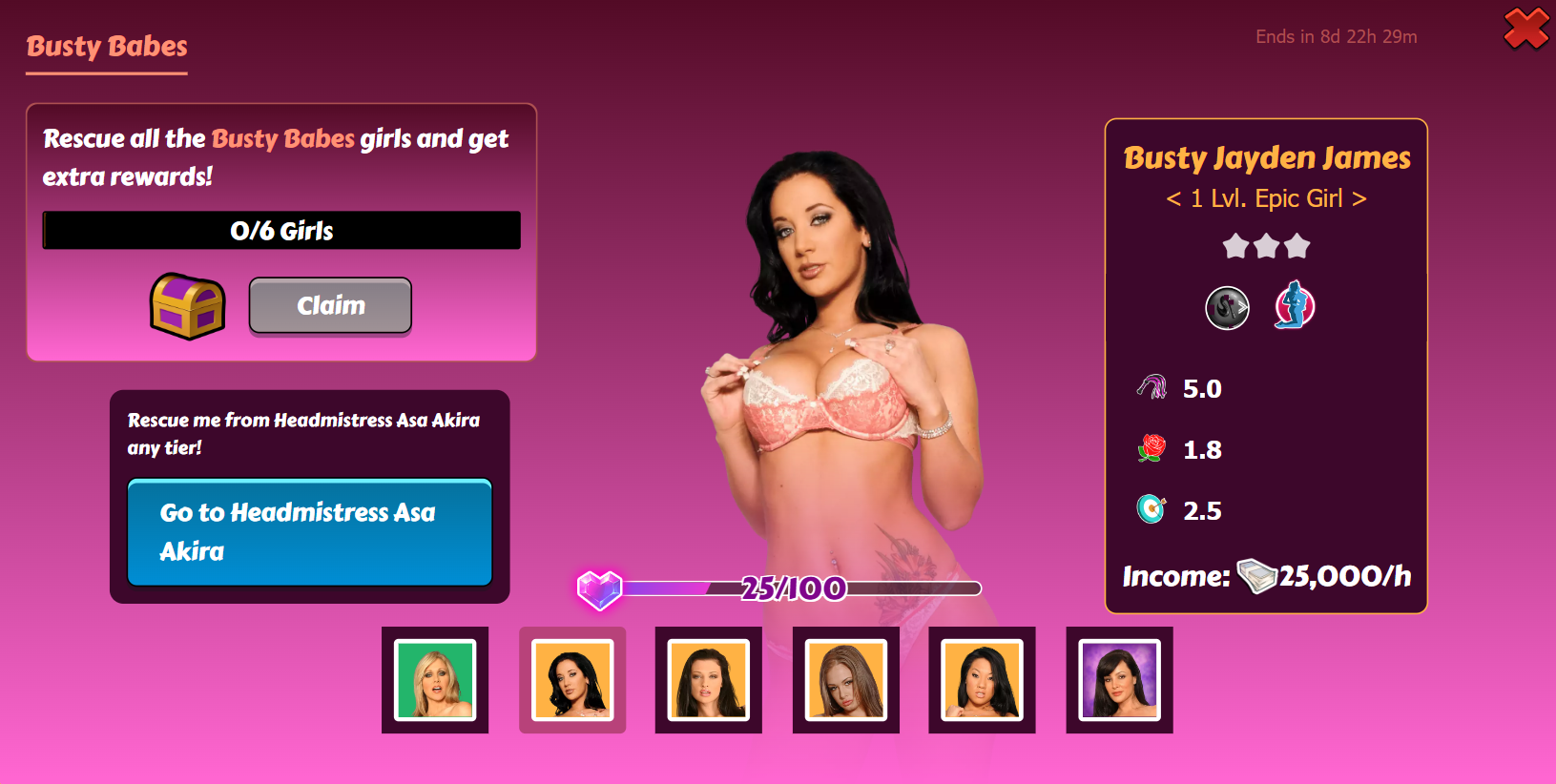 Classic events take place at the beginning of each month, classic events are among the longest events in the game. New Stars appear during this 9-day long event!
Each classic event has a different theme and adds 6 new Stars to the world.
Some of them can be obtained from the Epic or Event Night-Club and others can also be obtained by fighting a competitor or a champion. One of them is only obtainable by completing all of the Event Daily Missions
Event Daily Missions are marked with a different color (blue) and tell the story behind the Event. There are 9 daily missions and completing all of them will reward you with an exclusive event Star.
If you manage to rescue all of the event Stars, you will then unlock a special reward chest containing awesome rewards!
Legendary Contest
You will have to show your power and extraordinary sexual abilities if you want to seduce a new Legendary Star and win her heart! Now, here is all you have to know about the Legendary Contests!
What are the Legendary Contests?
The Legendary Contests are a new kind of event which lasts 4 days. Every 24 hours, a new Contest appears. During these contests, you will have to achieve goals related to PvP, XP, Night-Club, Donations, Competitors, Energy…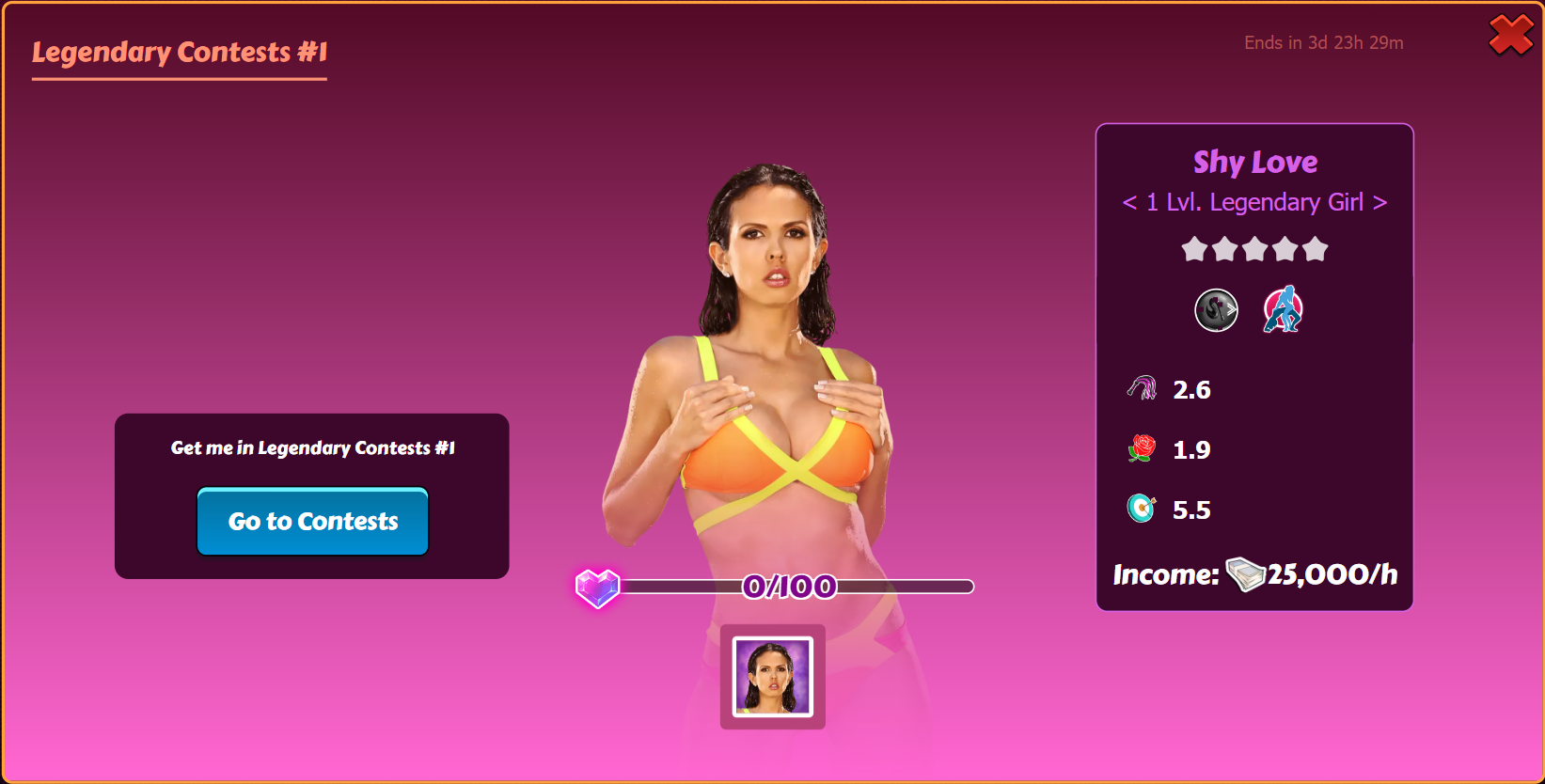 How do the Legendary Contests work?
All players who have been active in the past 72 hours are divided into several brackets of 50 players each. Then they have to compete with each other to be the best performer.
I don't have access to these Legendary Contests. Why?
To have access to the Legendary Contests, you have to:
Have reached level 20
Have been active during the 72 hours before the beginning of the event
Don't have rewards from Contests to collect older than 4 days
If one of these conditions is not met, you will not be able to compete at the Legendary Contests.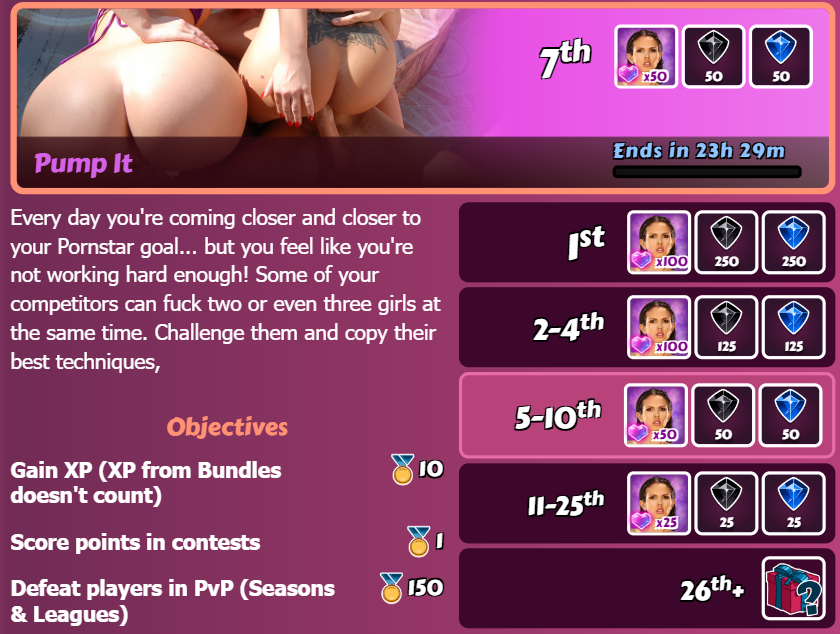 What are the rewards?
During these Contests, you can win:
A 5-star Legendary pornstar, who might come back one day for players who couldn't claim her during the event
Shards
Orbs
Legendary equipment
How much time do I have to get the rewards I won?
If you don't want to claim the rewards of the Contests now, you can wait. However, remember that after 60 days, the rewards will disappear 
Can I play after I get the Star?
Yes, of course. After winning the Star, you can keep enjoying the event by getting other rewards which will improve your statistics and make your Harem bigger!
Legendary days 
A competitor has enticed a legendary Star and you need to show her you're worth her attention. Stars from Legendary days are very powerful and have a 5-star affection grade. The event lasts 4 days.
During the event, you will have to show off against a specifically chosen competitor for a chance of attraction shards to drop.
One new 5-grade Star will be available on one competitor.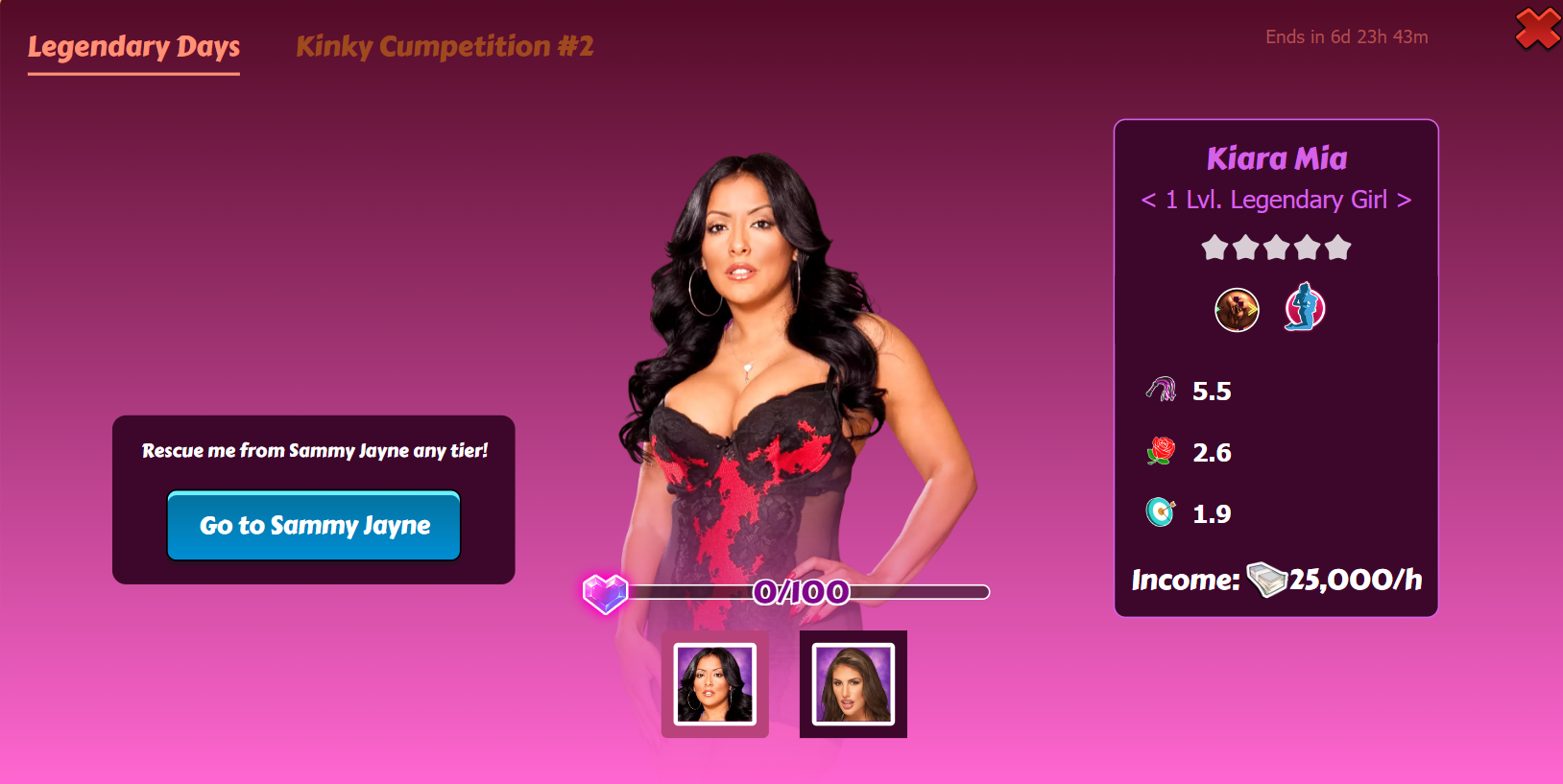 Kinky Cumpetition
Kinky Cumpetition is a PvP-oriented event that occurs twice per month and lasts for 2 days. Aspiring stallions compete by showing off against each other in the Leagues and Season battles and reap extra rewards during the duration of the event.
Duration
Kinky Cumpetition will take place alongside other events. The event will last for 48 hours.

How to play
Click on the event widget "Kinky Cumpetition". Choose whether you want to battle in Leagues or the active Season. Collect amazing rewards. Great success.

Path of Virile
What is Path of Virile?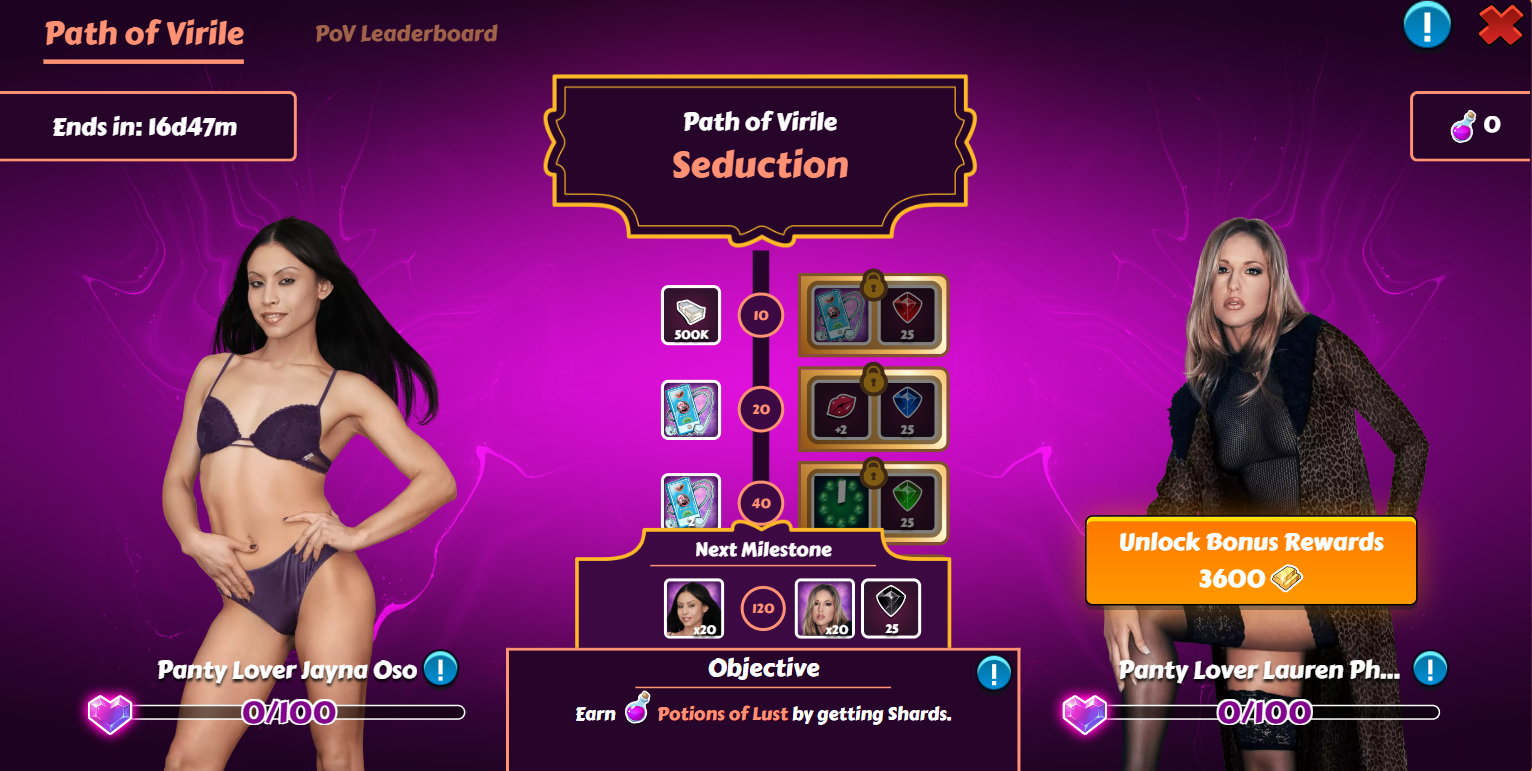 The brand new event Path of Virile will allow you to unlock more rewards and exclusive Stars by completing in-game goals for two periods of two weeks every month.
Participating in Path of Virile will bring you all sorts of rewards, by doing regular daily activities in the game! And most importantly get Stars by offering them Potions of Lust! We want you to be able to win more Stars and more extra-special rewards while also facing new challenges. The more competitive stallions can check their spot in the leaderboard as well.
How do I get Stars? And what are Potions of Lust?

To gather Potions you will need to complete different in-game objectives such as playing the Night-Club, participating in the Leagues or win Star affection shards.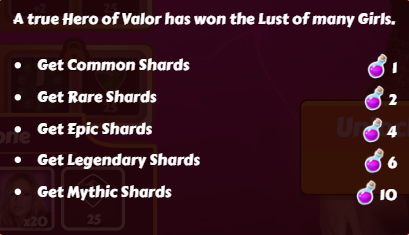 How does Path of Virile work?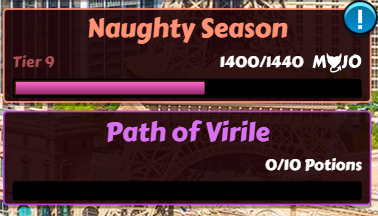 The Event includes two paths with all sorts of rewards.
One Path is entirely free and one can be unlocked for additional rewards.
Both the free path and the locked path will contain an exclusive Star for you to win!
Every two weeks a New Path or Virile will appear for you to complete.
The top 1000 stallions will appear on the Leaderboard with the highest-ranking points.
The Leaderboard will be reset every two weeks with each stallion starting from 0 Potions.
*************************************************************
Path of Virile Improvement: Skip Tier of Progression
Sometimes, life happens and you join an event late or you just don't have as much time to be active during an event.
Life has its ways, but we don't want to let that stop you from getting tons of rewards and hot recruits for your harem! ❤️‍🔥
Following community requests, we've added an option to skip the Path of Virile tiers.
How does it work?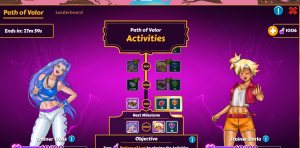 ➕ Click on the Plus next to the potions in order to open the pop-up. ➕



Once the pop-up is displayed, players will be suggested potions that are enough to get the player up to the next tier of the Path.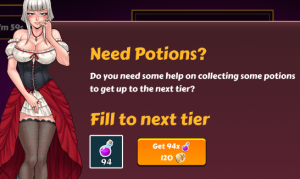 How much does it cost?
The price will be defined per Potion missing until the next Tier
PoV: 1 Potion = 0.9 Gold
The quantity of missing potions is calculated and then the Gold price is rounded up.
Potions bought with this feature count toward "Earn Potions" objectives.

Want to share your feedback on the new improvement?

💕 Find us on Facebook, Twitter, Discord, Patreon, and our Forum! 💕
*************************************************************
Couch Surfing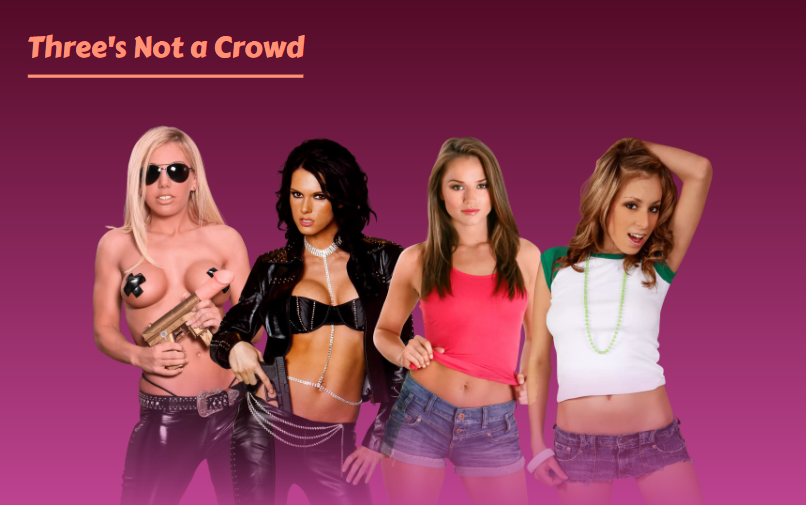 A set amount of challenges lies ahead of you, stallion. Complete them one by one and get amazing rewards!
To participate in Couch Surfing, you nedd to have completed World 2 (Fukwell University) and have uinlocked the Champions Feature.
Click on the Event widget (it may go by a different name – ex. Three's Not a Crowd", to see the event and the challenges.

By accessing Couch Surfing, you'll have to complete a certain amount of objectives in the right order. It means you can't complete objective 5 if you haven't completed objective 4. By completing the different objectives, you'll get different rewards: Energy, Combativity, Tickets for Champions, Orbs, money, and exclusive Stars! Make sure to always claim the rewards before the end of the event.
By accessing Couch Surfing, you'll notice that there are 2 paths:

The first path allows you to collect free rewards, and is accessible to all players;
The second path is only accessible if you pay in Gold to Unlock Bonus Rewards (7200 Gold). This path allows you to double the rewards of the 1st path and win even more exclusive rewards!
Tips & Tricks
One of the objectives is to spend energy. But I already reached the last Quest of the last World. What should I do?
To spend energy and complete this objective, you can:
1. Continue the main quest in "Adventure" or do a Side Quest if you have any available;
2. Go to the Pornshoot Set of the Champions feature, and buy a ticket using Energy.
I bought a Pass after I already started Couch Surfing. Can I have the extra rewards?
If you decide to invest in the Pass after you've already started Couch Surfing, you don't need to redo the objectives you've already completed without the Pass. You can get the rewards of the 2nd path immediately!
Epic Days
Epic days features 2 or more epic quality Stars, two of which are new additions to the world. The event lasts 4 days and you can seduce the Stars by challenging Competitors or by meeting them in the Epic Night-Club.
To participate in Epic Days, click on the Event Widget and check out how you can impress the Epic Stars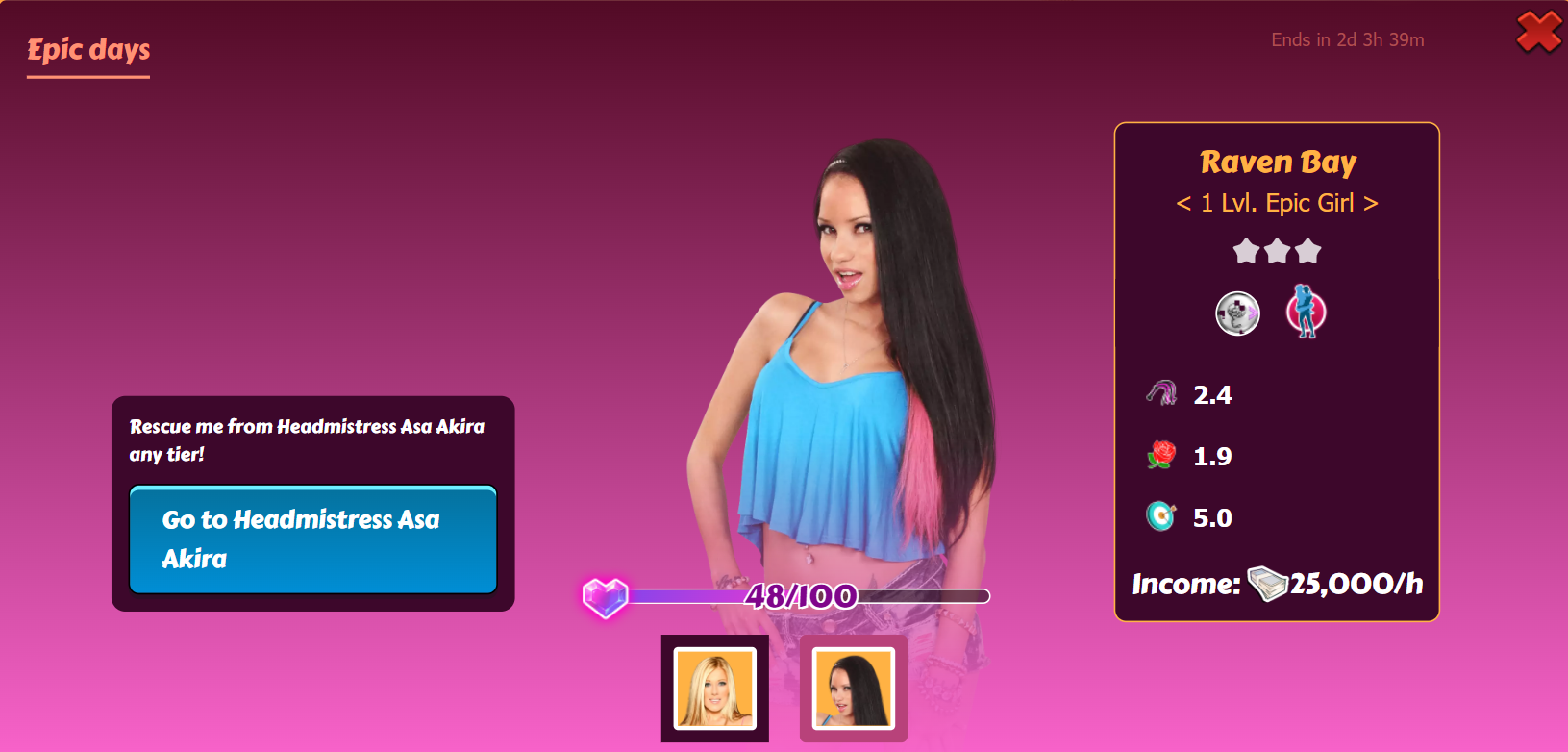 Babe Bang
What is Babe Bang?
Babe Bang is a new event with a different type of mechanic. It will allow you to win more awesome rewards and exclusive Boss Babes over 4 days every month!
To participate, you will need to prepare 5 different teams and perform against a Boss Babe.
After each performance, your team will lose some Ego percentage.
The Babe will join your Harem once you've defeated them 100 times!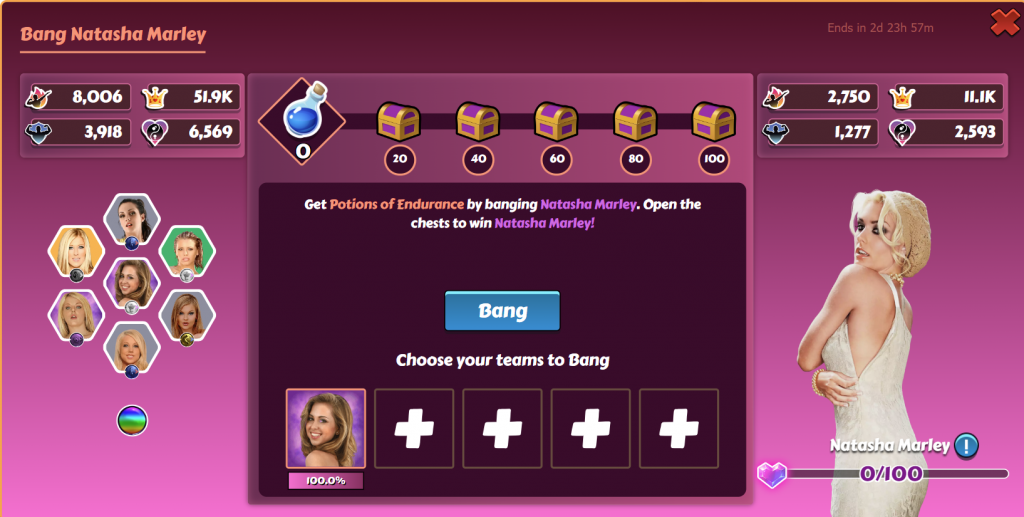 How can I access the event?
You'll need to have reached level 40 and have a minimum of 35 stars in your Harem to unlock the event.
Players who do not meet the requirements will still be able to see the event widget.
 What do I need to know before preparing my teams for the battles? 
To challenge the Babe, you will have to create teams. You can create your teams one by one and you only need to create one team before beginning to battle the Boss Babe.
But beware! Once you form a team(s) it cannot be changed afterward.
Also, the characters you use in one team cannot be used in another team.
Is the Boss Babe getting stronger after each performance?
Yes, at the beginning of each Babe Bang event, the Boss Babe will start at the same level as you (ex. you are level 400, the Boss Babe starts at level 400).
But, every time you win against her, she will level up with 1 level thus also getting stronger little by little.
Note: If you level up during the Babe Bang event, it doesn't matter, the Boss Babe will not level up additionally because of your level-ups.
 Can I counter the Boss Babe? How?  
Yes, you can! The Boss Babe is only one character in a team.
However, she will have an element and that element will be the theme!
You can counter it with the domination scheme by creating a team that can counter the Boss Babe's element.

*********************************************************************
New Feature Event!
Double Date Night Club!
A brand new Event is arriving with a name chosen by our Hero Community: Double Date Night Club!
Prepare for some sexy trouble and make it Double!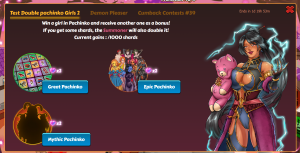 👯‍♀️ How does it work? 👯‍♀️
The feature will grant 200% Affection Shards from Night Club or 2 babes for the price of 1 in Double Date Night Club!
When winning a recruit from Night Club, players will win a random second recruit from the respective Night Club Pool.
🚀 How can I access it? 🚀
To access the event, players must have reached World 2 and unlocked both the events and the Night Club.
💕From where can I get double shards?💕
Win double recruits from the following:
Epic Night Club 💦

10x:

Once the player makes his final selection, he'll get a second random bonus recruit

Draft:

Pick a recruit between the two drafted recruits – after the choice is made, a new random recruit from the pool will be rewarded to the player.

1-game: When the player receives a random recruit, a second random recruit will be awarded as a bonus.
Mythic Night Club 👄

In the case of the

3-games

and

6-games

options which give respectively 10 and 25 shards, the "double" will mean giving 10 or 25 shards of another recruit in the pool.

If there's only 1 recruit in the pool and only 10 or 25 shards remain, the player will get the 10 or 25 shards, and the double will be again 10 or 25 shards for the same recruit, which will turn into gifts.

If the player wins partial shards, he can potentially get partial shards for the same recruit as the "bonus" drop

For this case, it is only possible to win recruits from the current Mythic Night Club pool (not all recruits can be won).

Great Night Club 🔥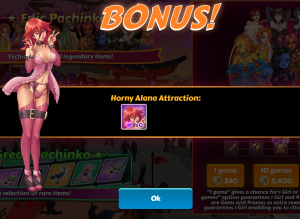 🍒 What if there's only one recruit in the Night Club pool? 🍒
If there's only one recruit available from the respective Night Club Pool, players will instead win epic gifts, which are usually given as compensation for overflowing shard rewards.

🍑 What if there are no recruits in the Night Club pool? 🍑
If there are no recruits available in the respective Night Club pool, players will not receive any bonuses.
💥 What is the limit to how many shards I can win? 💥
Shards are hard-capped at 1000, and can't overflow.
Excess shards (turned into gifts) count toward the 1000 total.
You want MOAR? We give you MOAR!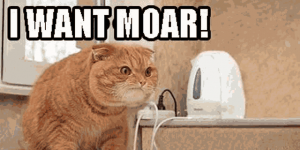 Start winning moar recruits for your harem in this new Event and share your feedback with us on our Discord and Forum!
The first Double Date will begin on the 1st of December, at 1 pm UTC+1, and end on the 3rd of December.
Cumback Contest 
Did you miss Stars from Couch Surfing or Seasons?
Can't forget that one Star that got away? 
Don't worry! We've got you covered! 
Show off your sexual prowess in the Cumback Contest and win awesome prizes, including reappearing recruits from Couch Surfing and Seasons!

Cumback contests will last for 3 days.
There will be three contests during those three days.
Each contest will last one day.
They will start at 13:30 UTC+1.
Cumback Contests will happen once a week.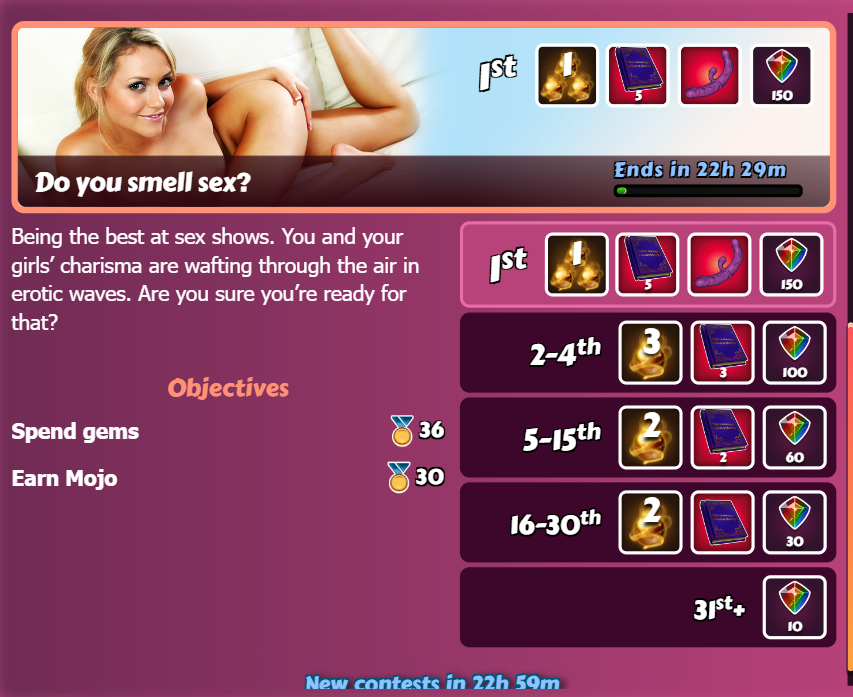 To access Cumback Contest, players must have:
Reached World 2
Reached minimum level 20
Been active during the previous 72 hours
Mythic Days 
Let's get mythical, stallions!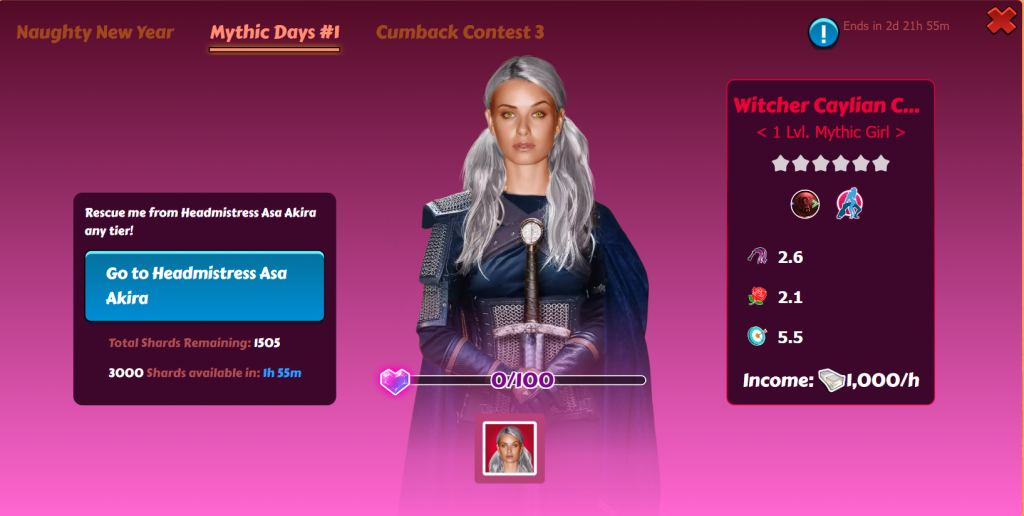 🍒Who are the Mythic Stars?🍒
The Mythic Stars are brand new to the Haremverse. You've never met them in your adventures or in any of the Night-Clubs. And you never will. They are absolutely exclusive and obtainable only during the Mythic Days Event.
These dazzling beauties are going to be playing hard to get before they join your Harem. These Stars are available only in a limited amount for a limited time.
You will be able to win them by fighting a particular Competitor. Of course, there will be other rewards that you will be getting besides the shards for the Mythic Star, including shards of any other stars droppable by the Competitor. You will also be getting Mythic Orbs.
The Mythic Stars will reveal their stunning bodies, favorite positions, and exciting stories in 7 poses. They will be a little bit more powerful than the Legendary Stars – about 10-12% stronger, we don't want them to overpower totally the game- and have 6 grades. Did we mention also that they will be drop-dead gorgeous?
And as you can guess, super-powerful Stars will require more resources from you, but they will also give you more in return.
💥How can a recruit be available for a limited amount?💥
The Mythic Stars are special: they have a different type of rarity, unseen in the Haremverse until now.
Every different game platform (.com , Nutaku) will have a limited amount of recruits distributed depending on the number of players. The Mythic Stars will be rarer than the Legendary Stars and thus, there will be fewer of them.
Instead of having a particular number of Stars available for a game, there will be a particular number of Shards of that Mythic Star available for three days.
At any point, you will be able to see on the event page how many shards there are for your game and when the next ones will be dropped.
👯‍♀️How much time do I have?👯‍♀️
The Mythic days will be running for 72 hours during the classic events at the beginning of each month. The two events, Classic and Mythic will be happening at the same time. The Mythic Event will begin at 1 pm UTC+1  and will end 72 hours later. We've split the event into several brackets of 2 hours to give a chance to players worldwide, in all timezones, to participate in the event.
You will have only three days to get as many shards as possible for the Mythic Stars.
There will be only one Mythic event per month, with a Mythic Revival event coming at a later point.
At any point, you will be able to go to the event page and see how much time you have left.
🍑Wait, what? How is the event happening? 🍑
The Mythic event will begin at 1 pm UTC+1 during the Classic event. There will be a certain amount of Shards per game platform.
ex.: Let's say that for pornstarharem.com, there will be 30,000 Shards of a Mythic girl. When you go to the event page, you will see that there are 3,000 Shards now and that in 2 hours, there will be another 3,000. And this will happen until the event ends at 1 pm UTC+1, three days after the event has begun, aka after 72 hours.
If the current amount of Shards is not depleted for these 2 hours, the next 3,000 will be automatically added. No Shards will be lost. So if there are 2,000 at 5 am, after the next distribution at 7am there will be 5,000 Shards available. If at 5 am there are 0 Shards, you will have to wait until 7am to get some of those freshly available.
Note: the number of Shards is random in this example. It's just to illustrate the mechanism of the event.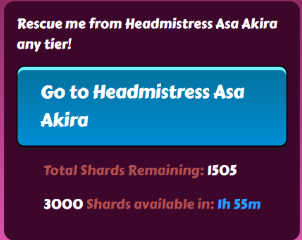 🚀Will the Mythic Stars be available again?🚀
Each Mythic Star will have their own dedicated Mythic Revival event, with the same functionality and conditions as their initial Mythic Event, but with less shards per 2 hours.
We plan to release 1 new Mythic Star per month, and we'll try to balance releases between classes so you get a chance to have a full Мythic team of your choice in 6 to 9 months.
 New Feature Event: Double Penetration! 
Prepare for trouble and make it double!
Hot girls like temptation and double penetration 
Participate in the event, earn potions of penetration, and get hot new babes to join your harem!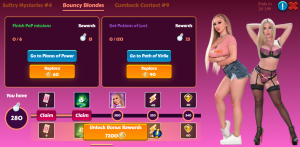 What is the DP event? 
 DP event has two paths, one free and one paid (7200 gold)!
Each path has a brand new gorgeous 5-grade girl for you to welcome into your harem. 
To unlock path tiers, win potions of penetration by completing objectives.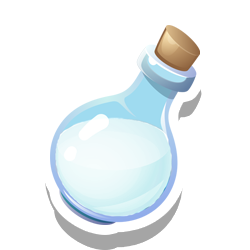 The more potions of penetration you win = the more awesome rewards you unlock!
 How can I access it? 
To access the Double Penetration event, you need to:
Have reached the World 3 Quest 5
Have 10 girls in your Harem
Have reached level 50
 How long does it last? 
Currently, the event is planned to last 4 days and alternate with the Boss Bang event.
 What are the objectives? 
There are 2 types of objectives: Easy (Common or Rare) & Hard (Epic or Legendary).
The left slot of objectives picks Easy objectives, and the right slot picks Hard objectives.
The higher the rarity of the objective, the more rewards you will win for completing it!
Easy & Hard objectives should be from different types of objectives and different from the previously completed objective.

If you don't like one of the objectives, you can use Kobans to replace it with an objective of the same difficulty.
The option will cost:
For the Easy slot: 60 gold
For the Hard slot: 90 gold
Note that:
Replacing the objective also removes any progress of the replaced objective
Replacing the objective does not give Potions
It is possible to gain potions with a single action for both easy and hard objectives.
When completing an objective, the potions will automatically be added to your current Potions. You can check your current Potions of Penetration on the event page.
 Claiming Rewards 
Players with Monthly Cards will receive any unclaimed rewards after the event ends. 
Players without a Monthly Card need to make sure they claim everything before the event ends! 
This article is still in development. We will update it every time we add a new event type in Pornstar Harem. Stay tuned for more event information!