It's the time of the season when lust runs hot 🥵💕
💝 Find pleasure and leisure in this new type of event to bring you more exclusive recruits for your harem and incredible rewards! 💝
💥 And earn Crystals – a new type of resource treasure 💥

What are Seasonal events?
Seasonal events are a new event type that will be working in synergy with several other in-game features.
These events will recur less often than regular events
(on occasions such as New Year, Valentine's Day, Anniversary, and others)

Tons of rewards!

With special events come special rewards

You will have to complete a path by collecting a specific type of token called a Crystal 
By completing this path you will receive rewards (the main reward being exclusive seasonal girls).
How do I collect rewards?
You have to progress through a path of rewards by collecting a special seasonal currency called Crystals

How are the Crystals collected?
Crystals are collected by going through regular in-game features such as  PvP, PvE, and activities, but also bundles and special event cards
What are event cards?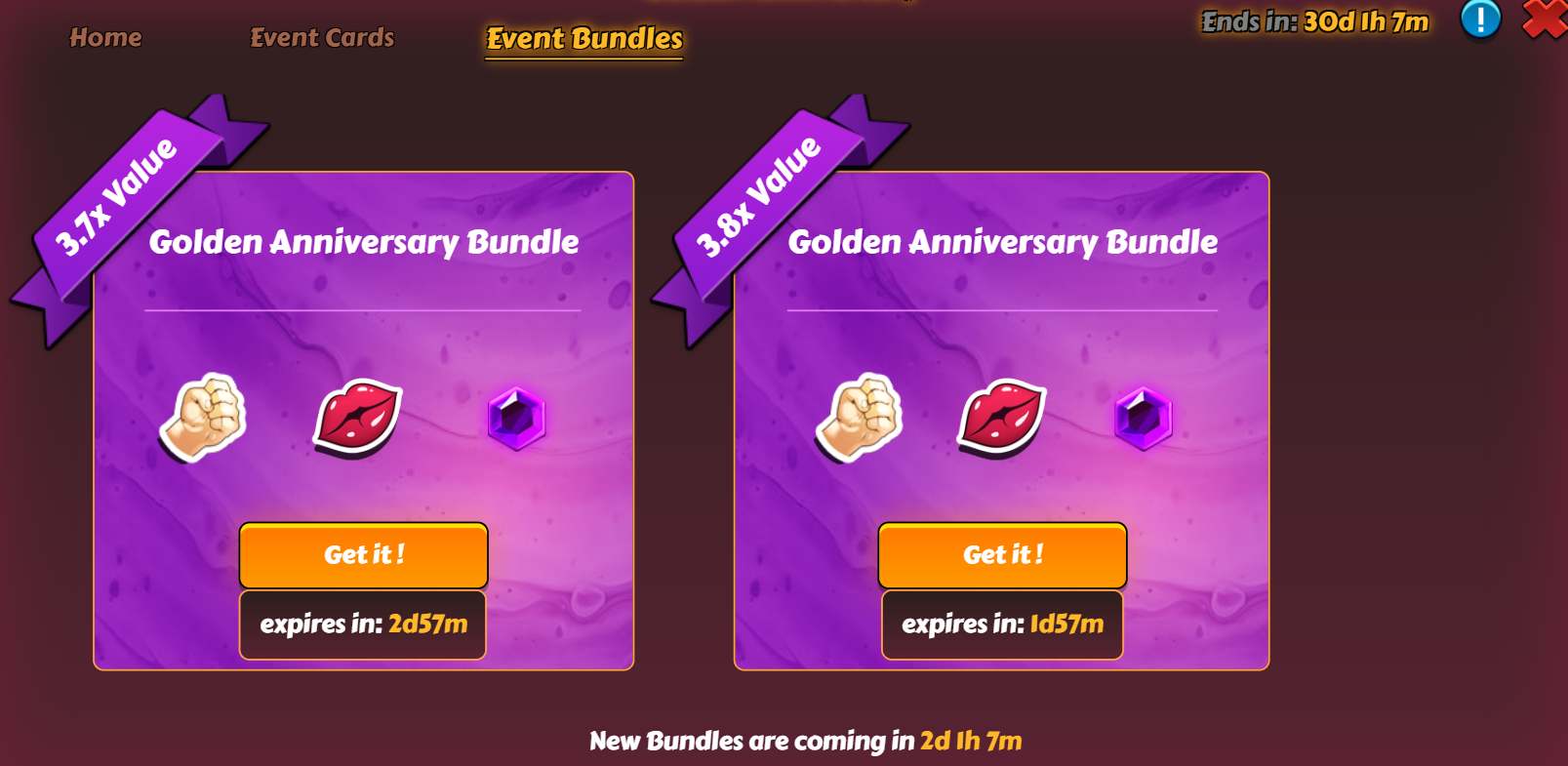 Event cards and packs will be working like the regular monthly cards but for the duration of the event only but with an added value to them.
The cards will be purchasable in Kobans except for the Premium card.
Note that: Event cards can be accumulated. This means that you can own all Seasonal Event cards and get all rewards from them simultaneously!
It's the time of the season for lusting and loving!
Collect crystals by participating in regular in-game features and events to get seasonal babes & hunks for your Harem and unlock awesome rewards! 
Cum share your feedback on our Discord and Forum!