Greetings, dear heroes!
A Legendary sexual beast is coming back to the Haremverse! And this time he is more savage and sexier than ever!
Silver Lobo, aka Lorenzo Martinez, is hunting for the naughtiest heroes.
Once he ensnares his prey, Lobo makes the victim scream…of pleasure and lust.  And this intense experience lasts longer than you may expect! The sexy creature of the night is going to satisfy his primal urge in 5 quest grades with You, the horny Haremverse heroes!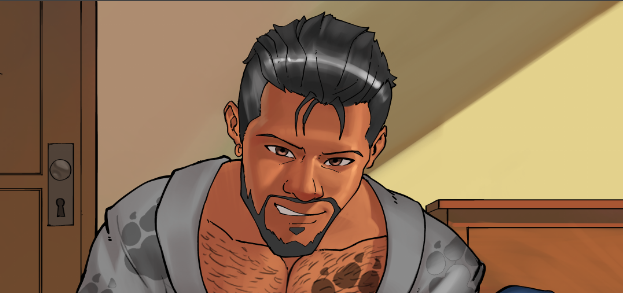 But Lobo is not just a werewolf, he's also a gorgeous man! This sexual beast glows like a precious jewel, and he wouldn't accept someone to outshine him!!! Especially when he meets his old rival…Then he is up for any sexual challenge and shows his insatiable competitive spirit!
So, are you ready to handle two gorgeous were-beasts competing for You?
If so, first, prepare yourself to combat Silvanus! The sinister villain has already kidnapped Lobo and hidden him in the dense Magic Forest. From the 20th till the 24th of September, this gorgeous guy will expect you to find him and save him from the terrifying loneliness! 

Time to become Legendary heroes?! Go! Silver Lobo has his own hardcore way to reward you!