5 Great Hentai Games Like HuniePop!
In the wake of HuniePop we've seen an absolute boatload of similar styled hentai games pop up all with puzzle gameplay and nice and fancy sex scenes and images to unlock. 
But are they any good? Let me show you some that I absolutely love myself, and I think you guys might just love them too!
5 – Hentai Crush
Starting off my picks is the aptly named Hentai Crush by Mature Games who also happen to make at least one more game on this list and a bunch of other really stellar titles for a super low price!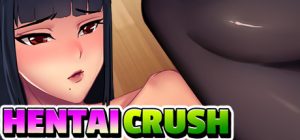 Hentai Crush is slightly different gameplay wise too as the puzzle element will have you flinging coloured orbs at the same colour to pop them, I'm sure everyone's seen this kinda puzzle game come by once or twice before.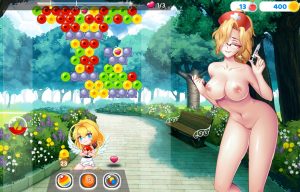 Going on dates with the girl has you beat stages as you usually would and eventually after some hard work you get rewarded with a bunch of hot images and a sexy scene you can view at your leisure once you're done with it.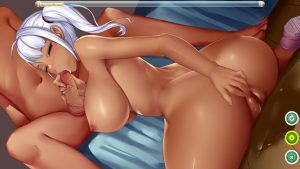 Another nice part you might notice is that a lot of these games come at a super cheap price point and have surprising amounts of quality, especially in terms of art and even animated scenes. 
Ultimately Hentai Crush is super fun and very worthy to be named in the same breath as HuniePop. It features a fun cast of girls you can date and eventually bang.
4 – Mirror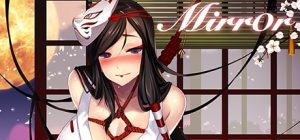 Now this is a super big one and it's fairly well know for anyone who dabbles in smutty games on Steam or anywhere else, Mirror is another one of these visual novel style puzzle games that has you breaking a sweat to get into some girls their pants, and this time there's bad or good endings to scenes as well. 
 The gameplay is familiar, match 3 kinda stuff with some special moves for you to use once you've gained enough energy and there's moves that can be thrown at you by the girl, you also have the dreaded turn gauge looming over you.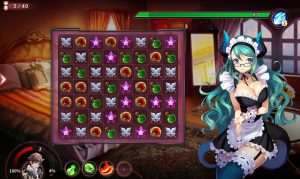 Of course the true reward is the many waifus that range from a hot dark elf, a big titty dragon maid, an irresistible nun and my personal favourite a super cheesy pharaoh. This is just to name a few and as of writing this the game has 12 girls for you to date and see their story from start to finish. The reason I put it at 4 is due to a few endings that are a little too mean-spirited for my liking but there's still so much to love about Mirror.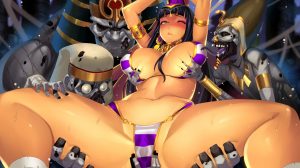 3 – Hentai Asmodeus 
From the makers of Hentai Crush comes Hentai Asmodeus another super lewd trip into a far away land where your goal is to win over 5 maidens. No surprise there of course..
One real big thing you'll notice is that these games might have differing artists, developers and things like artstyles but at the core they're super familiar and that makes them really nice to get into! You'll find all the familiar staples here from previous games but this time the gameplay you're gonna be facing is pretty much a Zuma puzzler. You have to shoot the balls and make matches on the fly as they get closer and closer to harming you.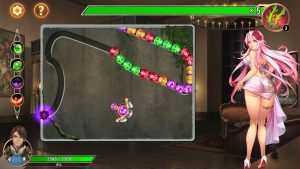 Should they reach the portal you'll take damage and you're likely to not get the sweet reward you've been working so hard for. It's fun, it's simple and there's 5 girls for you to plow through in this game that once again has nice and dirty sex scenes with a fun cast!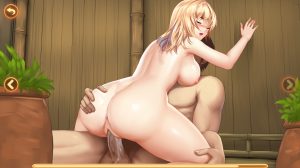 2 – Isekai Quest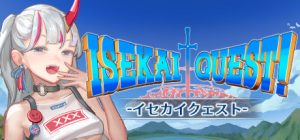 This one is super high up there for me thanks to everything about it, from the art style which is this really unique almost pixelated style of character sprites and sex scenes. The theme really carries it super far too as it parodies the usual guy who gets transported into a foreign world and due to sheer luck and hidden skill ends up as a super anime protagonist. (The title is also a tribute to Dragon Quest) Usually with all the girls falling head over heels for him.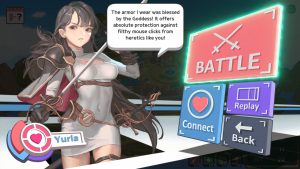 The entire game has a really light-hearted jokey kinda tone which serves it waaay too well. Even the finale to the game is surprisingly epic and hits with a lot of fanfare. And not to forget of course the sex scenes are some of the dirtiest from all these games.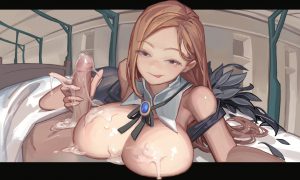 Picking between this and the game in first place was super hard.. it also by no means means Isekai Quest is a worse game, I really love it and they're even re-doing some scenes and adding new content to the game. Definitely check it out!
1 – Wish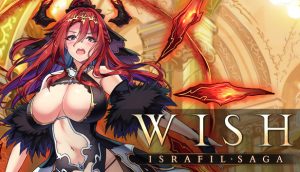 Wish is the most amazing out of all these games that came out in the wake of HuniePop's mega popularity and I'm going out on a limb here to say that it's way better than what brought a lot of fame to the genre. Wish is packed to the brim with stunning art, lewd scenes and a lot of girls who cast a wide net to trap us all. 
Truthfully I don't even think I could do this game justice just by telling you about it, it's such a stellar gem and the most amazing part is just how much they've supported the game since launch. Everything from free dlc, to image packs, paid dlc and most likely more fun stuff planned! Out of all the games this has to be my favourite and most consistent artstyle wise too. One of the most impressive feats is once again the game goes for around 6$ and that's with the dlc included! It's absolute crazy value for extremely sexy hentai content. Oh and it's fully voiced too to really give it extra points.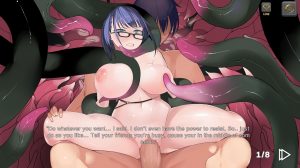 Wish is fantastic but I really don't want to give more than I have to away about these games, the fun is also in getting to these scenes and images yourself. A reward for putting in the time to get the hang of yet another puzzle game that makes you work for your porn.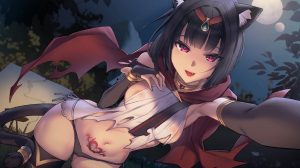 All in all, every single one of these games is worth your time and especially at the pricepoint they arrive at. They're full of quality and they're sure to give you bang for your buck, quite literally. If you take away anything from this list it's hopefully that there's so a lot of quality in the sea of mediocrity on Steam, you just have to stumble upon it or have someone point you in the right direction. Hopefully I both surprised you and entertained you with spotlighting these gems!