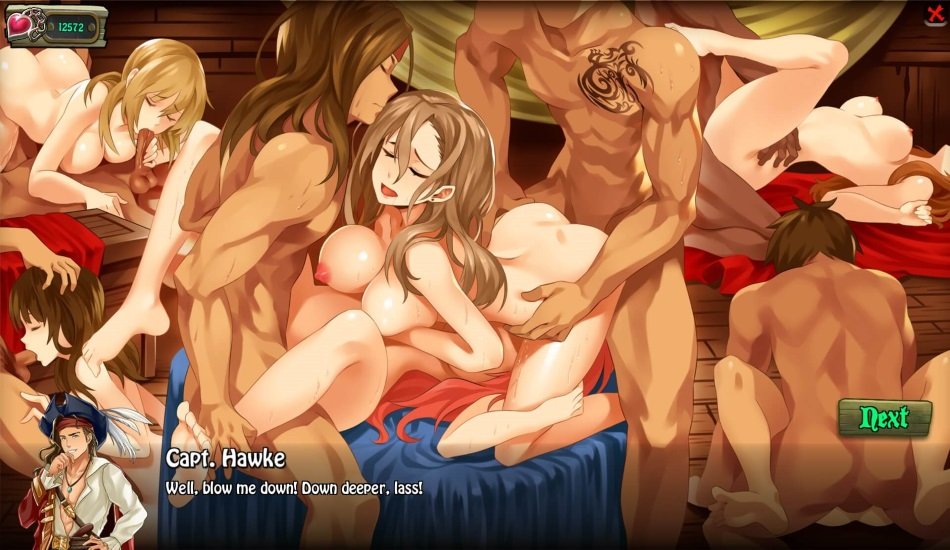 The new pirate code : give booty to get booty. (I still don't quite get it *chuckles*)
You're sent on a ship to defend the queen's territories and you get paid in gold and pussy. Pussy opens for you only after you show her a good gold reward.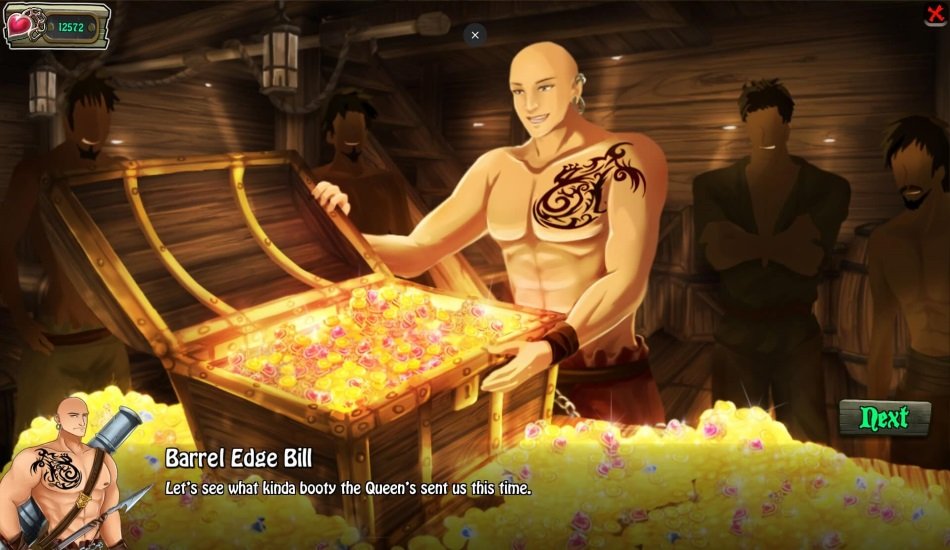 Although the intro confuses me with that hot orgy, looking like everyone's having fun. It's not what goes on in that pirate ship. A bit later on it gets revealed that the ladies are not quite satisfied with the big hard pirate cocks that rock their asses all night long. Maybe they need something more sensual? Meh, who knows… 
The game is about protecting, fighting. Oh and finally and releasing the stress you got from battling right to girls' horny holes. Booty slayers have lots of hot scenes and all of them are done quite kinky imo! Although it's more like a visual novel with the grinding moments, it can get funny in a way.

All you need to do is upgrade your tools, defeat other pirates, unlock new upgrades and abilities and fuck all oh hoy night with one girl on your lap, one on your lips, one licking you nipples – those scenes are exquisite!!!!!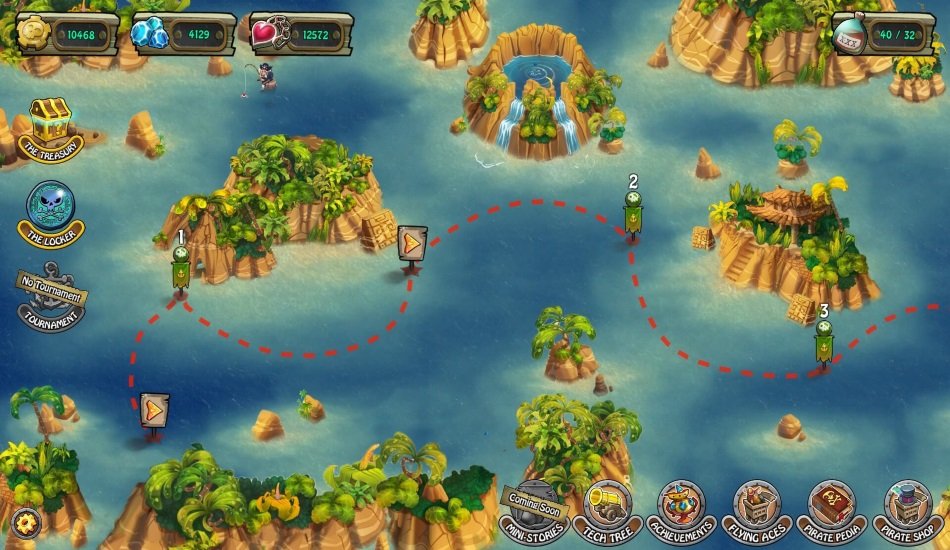 En(j)hoy!