Overwatch is a great game. This week marked its 5 year anniversary and more news about Overwatch 2 continues to trickle through. It's arguably the pioneer of the entire hero shooter genre and along with Fortnite, has been one of the biggest games in the world over the last few years.
Credit for its success is often attributed to the fresh and detailed lore, interesting characters, intense gameplay and very diverse fighting styles to choose from, all while earning recognition and respect from teammates, and the joyous angering of your enemies.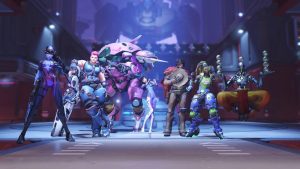 I have played a lot of shooters in my day, and although Overwatch does tick all the boxes mentioned above, I believe there's one key pillar for its success that doesn't get as much attention as it really should. The characters are fucking sexy!
If you're here reading this, you know what we do, and we are very proud of it! But if you want to have the double digit millions of players hooked daily, you're gonna have to be a bit more subtle about it. Blizzard put together a great game with Overwatch and have kept it within a mainstream rating, but even they weren't above the age old mantra; sex sells!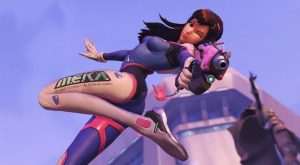 Take D.Va for example. While gorgeously drawn and with a personality of a tough girl next door, there's nothing overtly sexual about her, that would of course be too obvious. Instead, they matched this petite hottie with a powerfully destructive mech armour. Her perfect booty undoubtedly sits on a "comfortable" seat inside, and the connection they have means they're finesse is not restricted to fun on the battlefield. D.Va and her mech suit would satisfy a range of talents any teenage boy could hope for.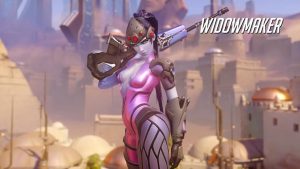 Then there's 29 year old Winston. He is a charming, caring, intelligent, strong, and kind hero, who turns into a raging monster whenever his friends are threatened. He's a leader, and someone to look to and depend on, would be the perfect man, only he's a 400 lb gorilla. That shouldn't be too big a deal breaker though, this is a fantasy world after all.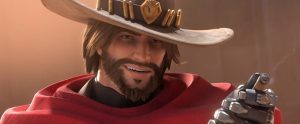 If the fatherly type is not your style, how about the lonesome gunslinger, Jesse Mccree. Standing at 6.1 ft in a poncho and cowboy hat, toting a revolver and a smouldering stare, Mccree is essentially a cross between Keanu Reeves, Matthew Mcconaughey, and a tall glass of water. Pithy one liners from his cigar biting mouth only add to the dreaminess of the character, not to mention, a rock hard butt you can't help but picture is assless chaps.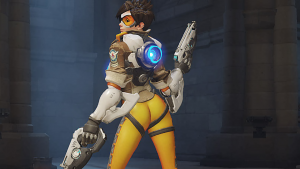 Tracer and Widowmaker. These two foes have been in the game since the start and there's no question what they're all about. Tracer might as well have been called Teaser, with her heavy cockney accent, punky personality and skin tight catsuit. The super long legs and tight butts tell me attention was not meant to be focused on their skills and weaponry alone.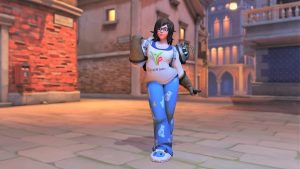 If thicc is more your style, there's always Mei with her oh so cute face and oh so shapely rear. Although she's always dressed for severely cold weather, which would normally force imagination to be used, the designers made sure to not overlook defining those physical attributes that the average player base keeps coming back for. A hot ass!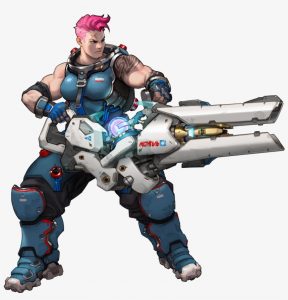 From thicc to butch, introduced early on we have Zarya and her pretty big gun. Super well built, short pink hair and a Russian persona that doesn't try hard to break from stereotypes, as far as we are told, she is straight, though a part of me knows that isn't the whole story.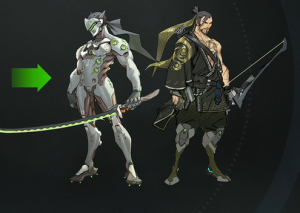 Hanzo and Genji. Perfectly built, Japanese, tattoo sporting assassin, with honour and a silky pony tail? Mmmhmmm, yes please. Oh and he has a smooth and shiny cyborg brother who is a master with his sword, yes double please. Between them, and (discount Thor in a tank suit) Reinhardt, it's no wonder Overwatch is considered as a key factor in the rise of gamer girls. 
And of course there's this guy… need we say more?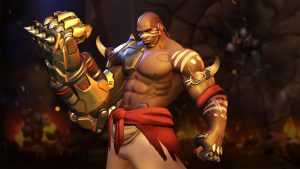 The game has had its fair share of press-triggering controversies in its time, from culturally insensitive skins, toxic bitching by players and even the questionably "illegal gambling gameplay" of their loot box system. The sexiness of the characters is not in your face, the game doesn't attempt to put them into compromising situations or even really develop romantic threads. It's even replaced marketing material after criticisms of it being over sexualized.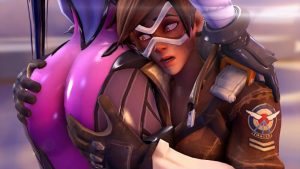 But subtly… Very delicately and quietly, with no shocking innuendos, or blatant euphemisms, there is no doubt in the mind of any experienced player… If a buddy is AFK for just a few minutes, it wasn't just for a quick snack.
Overwatch 2 is still in development, with no official release date yet.