Most newbies to the world of adult video games are surprised by the sheer volume of interactive smut coming out these days. Hell, a lot of die-hard fans who have been clicking and cranking for years are overwhelmed, too. Online porn game libraries like Nutaku, GamCore, Eroges and FAP Nation have literally thousands of sex clickers, porn FRPGs, humping simulators and even first-person shooters where it ain't a gun you're shooting, and those ain't bullets coming out of it.
With all those virtual girlfriends to seduce and harems to fill with gorgeous hentai babes, it can be hard for a busy pervert to decide where to aim their dick while getting their game on. They won't really let us freaks play on Steam, so we need other methods of finding the best adult games out there. Kinkoid's one of just a handful of sites where you can read up before you waste your time on a half-ass ass-hammering platformer. I recently caught up with The Porn Dude, who's been playing, reviewing and cataloging these things for the better part of a decade.
Clicking and Cranking Since 2013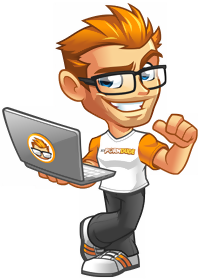 "Hold on a second," The Porn Dude says, shaking out a kink in his hand before getting back to his game. The routine switches from day to day. Sometimes he's fighting monsters and collecting dildos on a PC, other times it's a web-based virtual novel where the goal is to smash a bunch of anime schoolgirls without getting cock-blocked by the headmaster. Today, he's in a squirt gun battle on his phone. Orgasmic female moans escape the tiny speaker alongside the typical bleeps and boops.
"The gameplay is decent, and their tops come off when you get them wet enough," he says, a lecherous grin on his face. "I'm having fun and I've already got a semi. If you weren't around, I might take it for real test drive." It sounds like Boobs In The City is getting a good review on ThePornDude.com, the sprawling porn review site he considers his life's work.
Launched in 2013 as a way to catalog all the smut, good or bad, The Porn Dude was consuming, the site quickly became a go-to resource for anybody looking for any kind of dirty movies. Entire sections of lesbian movies, amateur flicks, premium Ebony paysites and streaming hentai videos soon blossomed, with longform reviews steering masturbators toward the good shit and away from the tired, lame, weak porno. It was just a matter of time until a porn game section appeared.
"I had no idea how much of this stuff was out there until I started the site," he says. "People kept emailing me, telling me to check out Cunt Wars, Kamihime Project R, or about a million obscure indie sex games. I've always loved hardcore pornography, obviously, and I've been into games since I was a kid. You're telling me I can get two fixes at once? I was hooked immediately. I called my Cialis dealer and asked if he could start doing deliveries."
The Best Porn Games Ever, Reviewed
As of this writing, ThePornDude has nearly 70 hands-on reviews of some of the best porn games out there. "I've played hundreds," he tells me, "but my readers prefer a cleaner list. Nobody really needs a review if the game sucks. If I play something and I hate it, I usually just don't mention it on my site."
The Porn Dude's been reviewing adult content for years, and he's got his system down. His criteria for reviewing video games is actually pretty simple. When he reviews porn videos, he's weighing the cost, convenience and content. When he does porn games, it's all about the gameplay and graphics versus the pornographic rewards.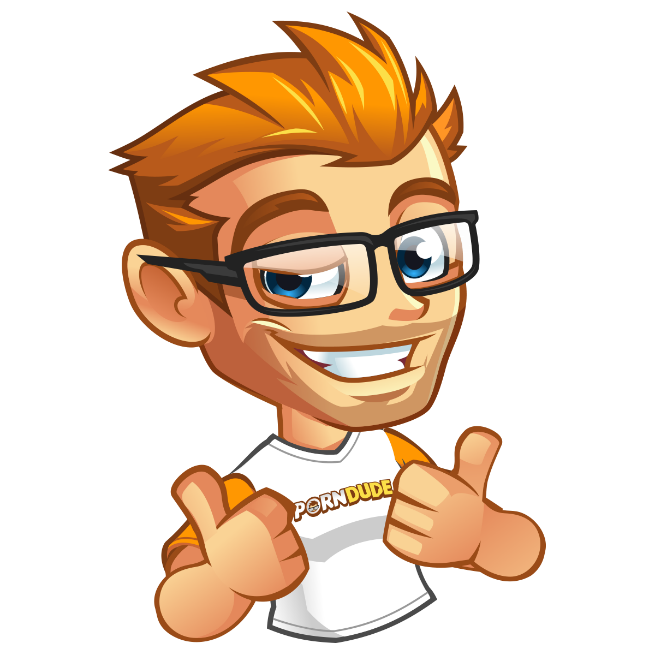 "First of all, the game's got to hook me in the first ten minutes," he says. "It has to keep that momentum, too. Nobody wants to slog through 5 hours of boring monster fights for one jerky, four-frame hentai animation of a princess taking it up the pooper. Porn is basically free these days, so there's no need to suffer for it. A good sex game will make you play hard, not work hard, for your rewards."
He finishes his reviews with quick bullet points of what he loves and hates. Solid, intuitive and sexy game design can win big points, but he's quick to knock a game that pays out in sloppy hentai graphics when you "win". Surprisingly, in-game purchases are only a minor pet peeve of his.
"The developers have to make money," The Porn Dude says, "and a gacha system is a good way to do that without making us all sit through a bunch of dick pill ads. A gacha system is only good, though, if it's completely optional. I fucking hate games where you can't really advance unless you shell out real money."
I asked him about the ads you see all over the free porn tubes, promising you'll cum after just a few minutes of a hentai thrusting simulator.
"Don't even get me started on that shit," he said, voice rising. "Half the time they tell you it's free and then charge you a hundred bucks for some other bullshit you didn't realize you were signing up for. So many potential sex gamers get turned off from the genre over that garbage. Look, if they tell you it's free but ask for your credit card number upfront, something just ain't fucking right. Find yourself a legit porno game!"
To that end, The Porn Dude continues his daily search for the best legit porno games out there. He updates ThePornDude.com every day with reviews of the best smut out there on the web, from HD orgy movies to filthy hentai puzzles, teenage threesome scenes to explicitly sexual dating simulators. If it's sexy and it's fun, he'll be screaming from the rooftops about it the second he finds it.
"Erotic games, if you look at them right, are just an efficient lifestyle choice," The Porn Dude says, massaging a sore forearm. "You can beat off to a paysite and then turn on the PS4, or you can get the job done in one go. It ain't for everyone, but I have a feeling your readers know exactly what I'm talking about."