Boss Bang
Always wanted to Bang your way through a Boss Battle?
As we continue to transform our games into more classic RPGs, it's time we introduced a new event to entertain you and provide you with a completely new opportunity to win awesome rewards.
💖 Oh, and did we mention … win brand new exclusive Boss Babes! 💖
What is Boss Bang? How does it work and what rewards can I win from the event? Keep reading to learn everything there is to know!
💥
What is Boss Bang?
💥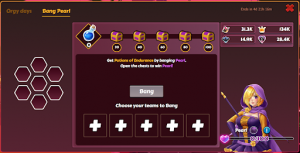 Boss Bang is a new event type in the Haremverse with a different type of mechanic. It will allow you to win more awesome rewards and exclusive Boss Babes over 4 days every month!
To participate, you will need to prepare 5 different teams and perform against a Boss.
After each performance, your team will lose some Ego percentage.
The Boss will join your Harem once you've defeated them 100 times!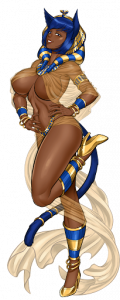 Who's been a naughty kitty? The Boss Babe Neferkitty is ready for you to challenge her! 😻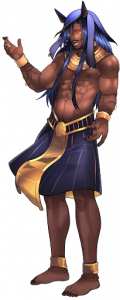 Are you ready to challenge this alpha? Boss Babe Bassel is waiting to howl at your moon! 😉
🔐 How can I access the event?🔐
You'll need to have reached level 40 and have a minimum of 35 girls/guys in your Harem to unlock the event.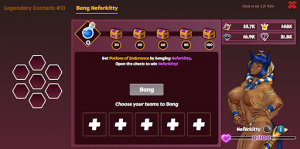 Players who do not meet the requirements will still be able to see the event widget.
👀 What do I need to know before preparing my teams for the battles? 👀
To challenge the Boss, you will have to create teams. You can create your teams one by one and you only need to create one team before beginning to battle the Boss.
But beware! Once you form a team(s) it cannot be changed afterward.
Also, the characters you use in one team cannot be used in another team.
⚔️
I am losing too much Ego with my teams, can I improve my performance (now that I can't change my teams)?
⚔️
We decided to keep the Ego percentage system so if you increase your maximum Ego for each team, you will also increase your current Ego.
Example: You had 100K Ego and you lost 10K after some banging. We keep that you have 90% Ego left. If you upgrade your team or get some boosters, resulting in your Ego increase from 100K to 150K, it means that the current Ego you have is 90% which is now 135K.
Starting team: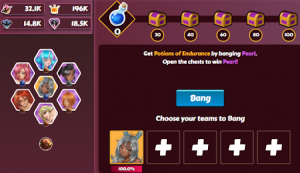 After one battle: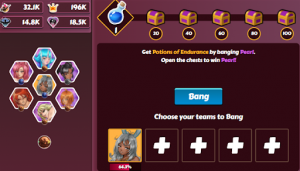 After upgrading girls in the team: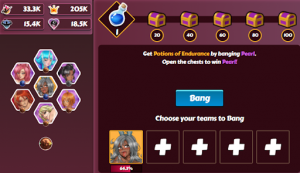 🏋️ Is the Boss getting stronger after each performance? 🏋️
Yes, at the beginning of each Boss event, the Boss will start at the same level as you (ex. you are level 400, the Boss starts at level 400).
But, every time you win against the Boss, they will level up with 1 level thus also getting stronger little by little.
Note: If you level up during the Boss Bang event, it doesn't matter, the Boss will not level up additionally because of your level-ups.
💪 Can I counter the Boss? How? 💪 
Yes, you can! The Boss is only one character in a team.
However, the Boss will have an element and that element will be its theme!
You can counter it with the domination scheme by creating a team that can counter the Boss's element.

😴 What happens if my team reaches 0% Ego? 😴
If your team reaches 0% Ego, that means that your team has become too Tired to fight and needs to rest.
Your team cannot be used until it has rested and the girls from the tired team cannot be used to form other teams. The team will remain tired until the end of the event.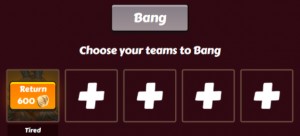 Fortunately, you can return your team and make sure they're feeling well-rested by spending 100/600 Kobans.
⏲️ How often will the Boss Bang be in the game? 
How much time do I have to beat the Boss? 
What is the duration of the event? ⏲️
Currently, the plan is to have the Boss Bang event once per month. You will have 4 days to beat the Boss!
Please keep in mind that this could change in the future, but we will announce it.
⚡ What kind of boosters can I use to perform better in Boss Bang? ⚡
You can boost your stats using 3 Legendary boosters.
At the moment, there are no Mythic Boosters that affect the Boss Bang event, but it is something we could add one day.
💦 And the juiciest question: What are the rewards?
🏆
The main rewards for the Boss Bang are shards for the Boss you are banging.
Earn potions by beating the event Boss and unlock awesome rewards! 🎁
Every time you earn 20 potions from beating the Boss, a new milestone is unlocked! You will unlock one of five chests containing 20 shards and Mythical items!

Once you have earned 100 potions, you will then unlock the final chest. The final chest contains the final shards for the unique exclusive Boss Bang Babe.
Unlock the final chest to prove to the exclusive Boss Bang Babe that you are worthy of them joining your Harem!
So, don't let us keep you waiting! Bang your way through a Boss battle and show everyone who's boss! 😎
 We hope this article has helped you further understand the mechanics of the Boss Bang event and filled you with determination! 🔥
Stay tuned for more info about awesome features coming to Hentai Heroes, Gay Harem, and Comix Harem! ✌️