Sex Champions
The Sex Champions have arrived in Comix Harem to challenge you!
Who are the Champions? What do they want and how do they want it? What rewards are in it for you and how will you be able to beat them?
Continue reading to learn everything there is to know about this new feature.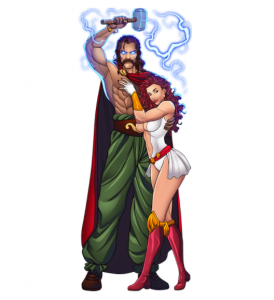 Who are the Champions?
The Champions are some of the most dedicated lovers. Their lives are devoted to pleasure, orgasms, and the Comixverse! They want to reward the most worthy Super Lovers.
The two first Super Hero Champions are ready to accept your challenge!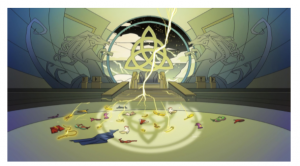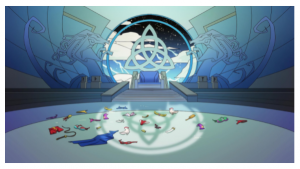 Teutates Temple is open for anyone who dares challenge the mighty Teutates!
What's in it for me?
Every superhero that dares challenge the Champions will have to impress them.
If you manage to prove that you are worthy by filling the Champion's Impression meter, they will reward you handsomely with shards for a powerful Super Heroine to fight by your side.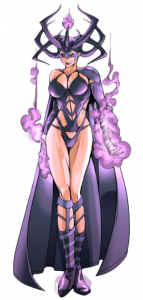 Show Teutates that you are worthy of contenting the power of The dark superhero Gehena!
When can I challenge the Champions?
The feature will unlock after:
Completing World 3 Quest 5: "A Boost for Two"
10 girls join your Battle Harem Team
How can I battle the Champions?

If you feel ready to take them up on their challenge, you will need Champion tickets. Champion tickets can be won by doing various in-game activities such as Daily Missions, Path of Attraction, and Contests.
You can also exchange energy for tickets at the Reception Desk.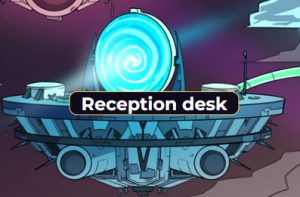 How can I win vs the Champions?
Each Champion has an Impression Meter bar that needs to be filled before you get to the next stage of the challenge (5 in total).
When the Impression bar is filled you will receive a reward and move to the next phase of the challenge. The Champions will evolve and become stronger as they encourage you to prove to them you're worthy of welcoming a new Super Heroine.
Fortunately, Champions have certain criteria that determine the outcome of the performance: random sex poses.
If the girl's position matches, she'll inflict more impression on him and help fill his Impression Meter bar more quickly.
So, what are you waiting for? Go challenge the champions, earn some awesome rewards, and show that you can be the very best Hero there ever was!
Stay tuned for the next Champion to join the Comixverse!
****************************************
Improvements
Sex God Path Champions

An impact display has been included in battles against Sex God Patch Champions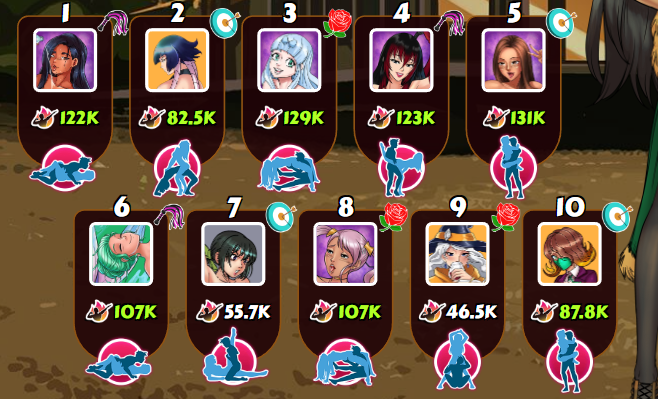 An impact display showing the total of the hero's impact + the girl's impact has been added

Previously we displayed the Impact of each girl based on her stats.