A Hot New Look For Your Favorite Girls
🔥 AKA – the fuckable four are looking more fuckable than ever 🔥
The first 4 babes of the Hentai Heroes adventure have received hot new looks to fit the current art quality of the game! Get ready for them to join your Harems!
Continue reading to get a preview and learn more about the why, the how, and where you'll be able to find the previous (classic) babes: Bunny, Juliette, Red Battler, and Ankyo!
⚡ To help us explain this big change, we've asked one of our artists who, although he boasts a godly name, hasn't been around since the dawn of time and the start of all things sexy, has been with the Kinkoid team since the start of HH – Perun ! ⚡
Here's the story behind the change:
💓 "Initially the art team was just 2 people – Asura, doing the lineart, and Perun doing the colors. To say it was a challenge for just 2 people to create all the art is an understatement, so little by little more people joined – first Zen to help out with inks, then Aerilion to do colors. She later became the lead artist and the art director for Hentai Clicker. 
As new artists joined and the original ones improved, we were always looking back at our old illustrations, fully aware they don't represent the quality or even the style that HH offers today. Our lines, colors, and storytelling in the illustrations have developed a lot and we are always looking back at our old stuff thinking like "Why can't it be as good as the new stuff >_<"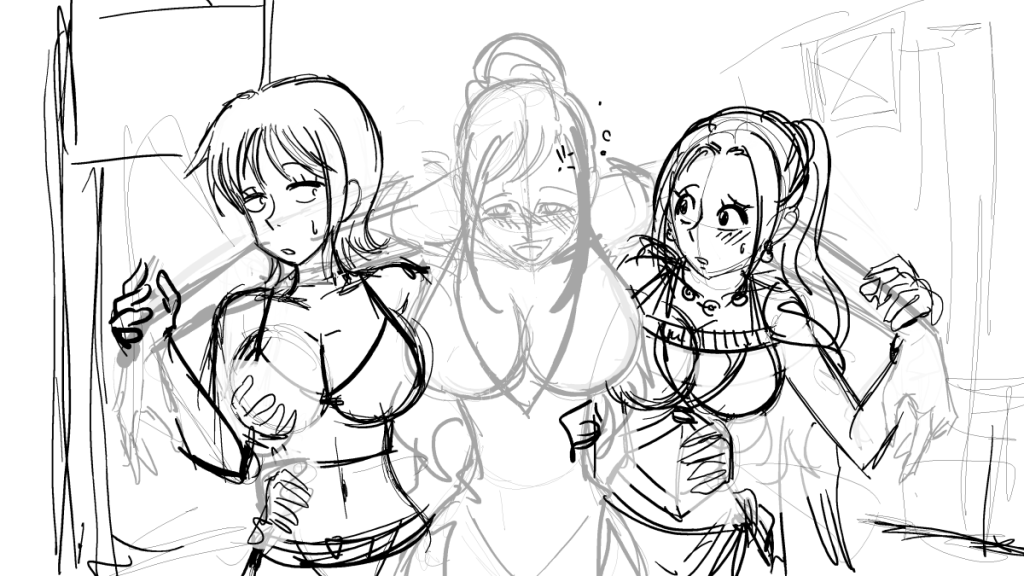 "That feeling has led us to rework things in the past, most notably the entire World 1. From a work standpoint, reworking old stuff makes little sense – it's old art, and to rework it takes as much work as to produce something new… but we still wanted to do it, because these characters deserved it. Especially Red Battler, cuz she's best girl. The World 1 rework was already a huge project, and we couldn't afford to rework the girls as well. That is until now." 💪😤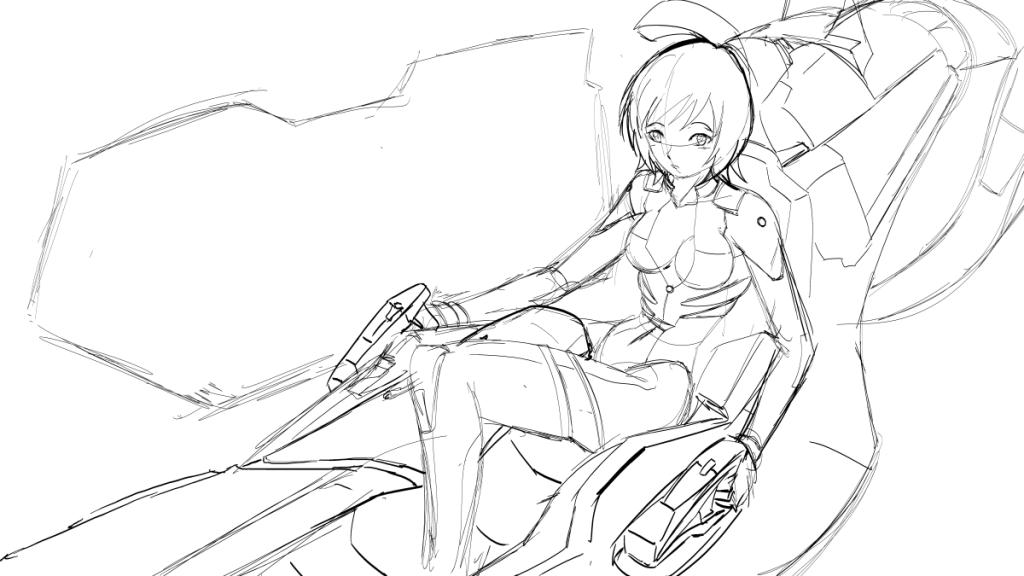 "We wanted to take the original girls, and not just remaster them, but… what if these exact same girls, with their exact story, were produced with the skills we have today. We put their original artists to work, the people who have been here since the beginning, and gave them near full freedom. Their instructions were to keep it "the same, but different". We spared no expense – all illustrations and poses were remade nearly from scratch. We even animated the first pose of each girl." 🎨😏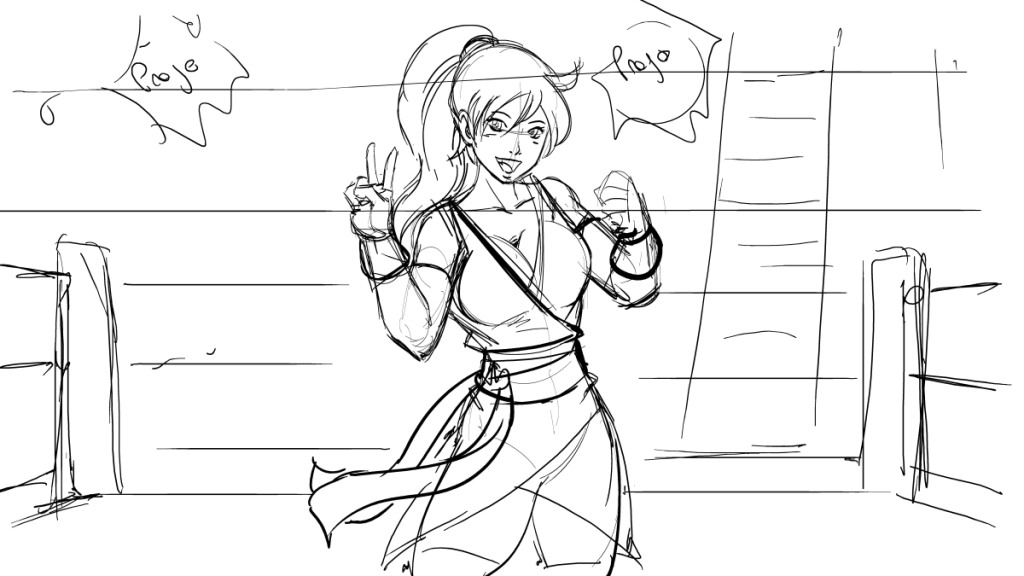 "A lot of effort and affection was put into these reworks to give the girls the treatment they deserve. For many of us on the art team, these girls have been a near-constant presence for the past years
In most images we just took our newer approach to lines, atmosphere, and colors and reimagined the same image, just applying our more advanced skills to make something that's more attractive and horny. Look at our Red Battler backing up against Bunny's strapon, trying to prove herself as a good fit for your harem." 🥵
Previous (Classic) Version

Reworked Version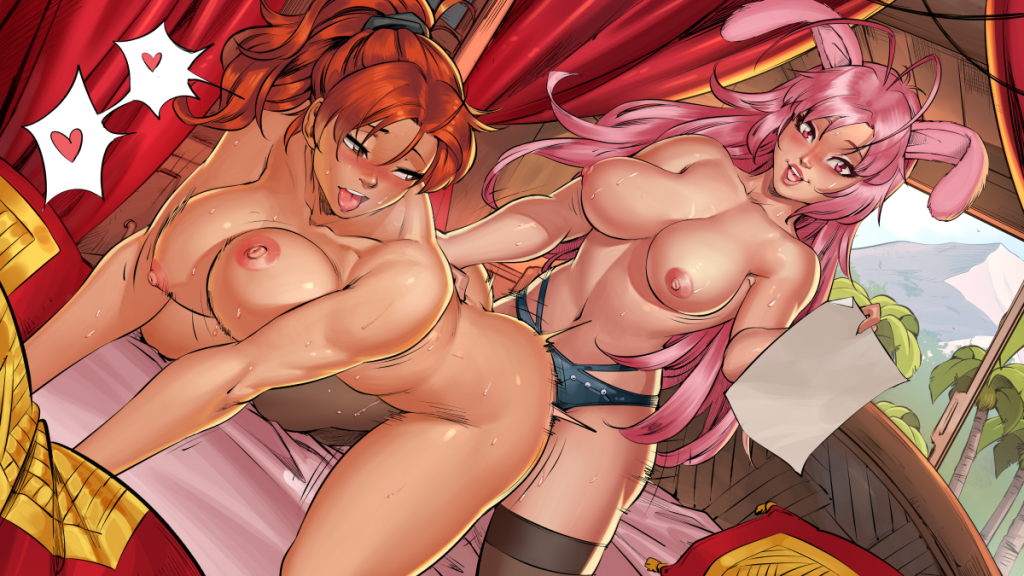 "As the game and its lore have developed a lot since their inception, the girls' illustrations now make a bunch of references to things that were added later. This is mainly noticeable in some partner girls that back then weren't specific HH girls, but rather things we were planning to add in the future. However, by the time we got to doing it, our ideas for these girls had evolved. Now in the remade art, the girls make more specific references to other girls in HH." 🔥
Previous (Classic) Version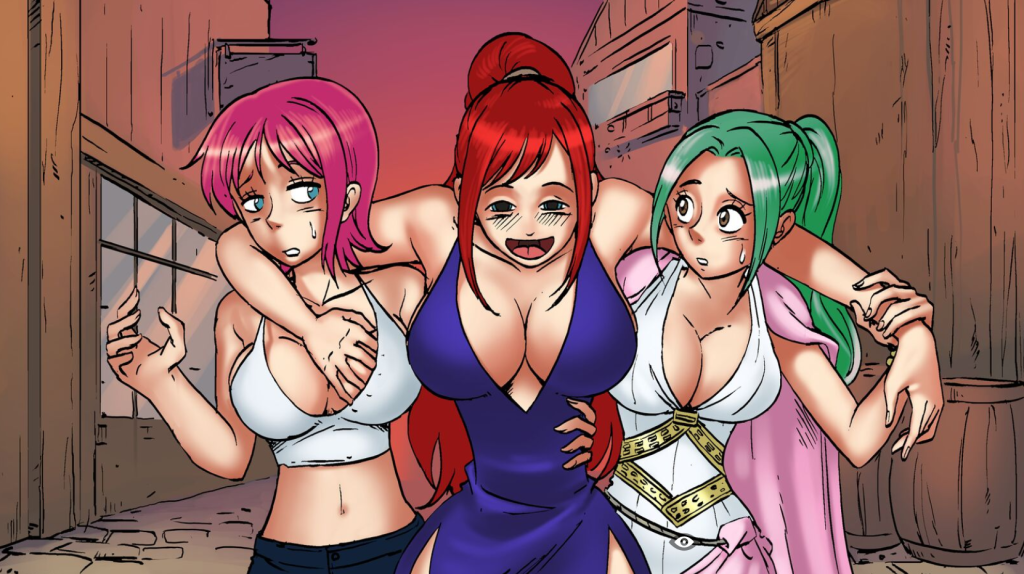 Reworked Version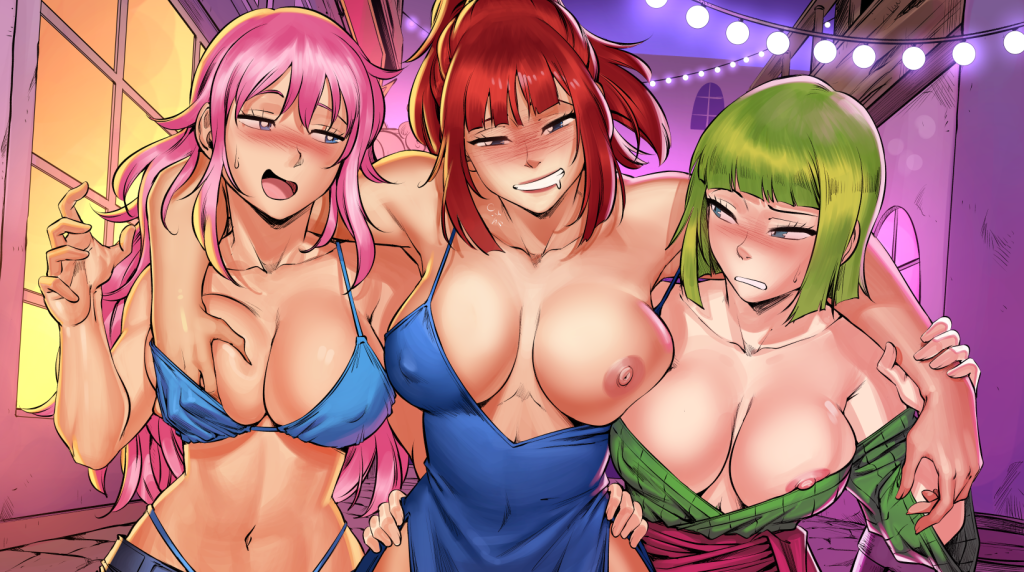 "For the poses we took a similar approach of "same but different". The goal was to give Bunny and the rest of the girls the glow-up they deserve, for being with us for so long. We kept the essence the same, but we made the poses more accurate to the character's personality – we made Bunny more seductive and gave her a more playful pose." 🐰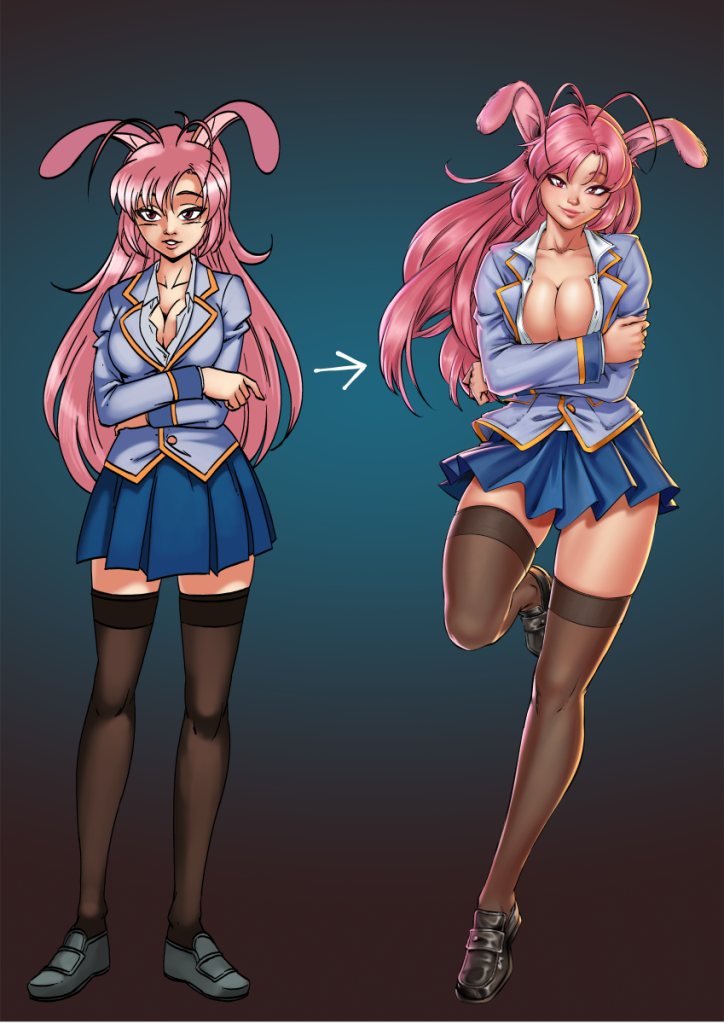 "That however wouldn't look right on Red Battler, so we gave her a more stoic, battle-ready pose, where she looks more tense as if she's just gotten bumped into by the main character." 💞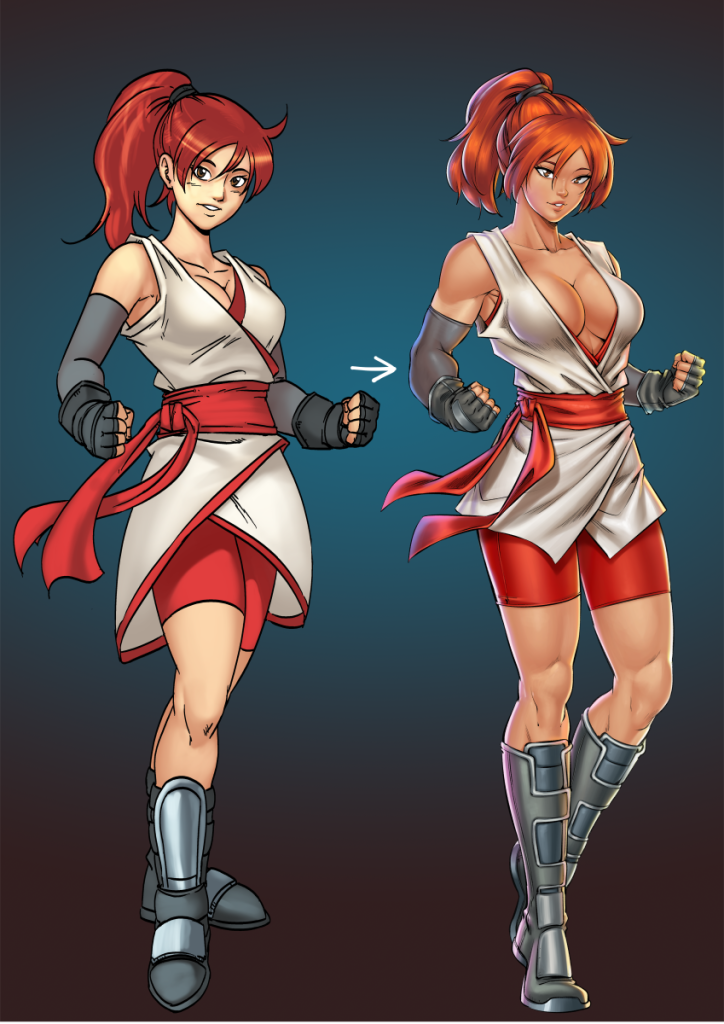 "Once the girls are released, you'll also notice they are animated much in the same way that the rest of HH's recent girls are animated. We spared no expense on these remakes." 💥💥
But … Butt … 🍑 What if I also liked the previous (classic) girls?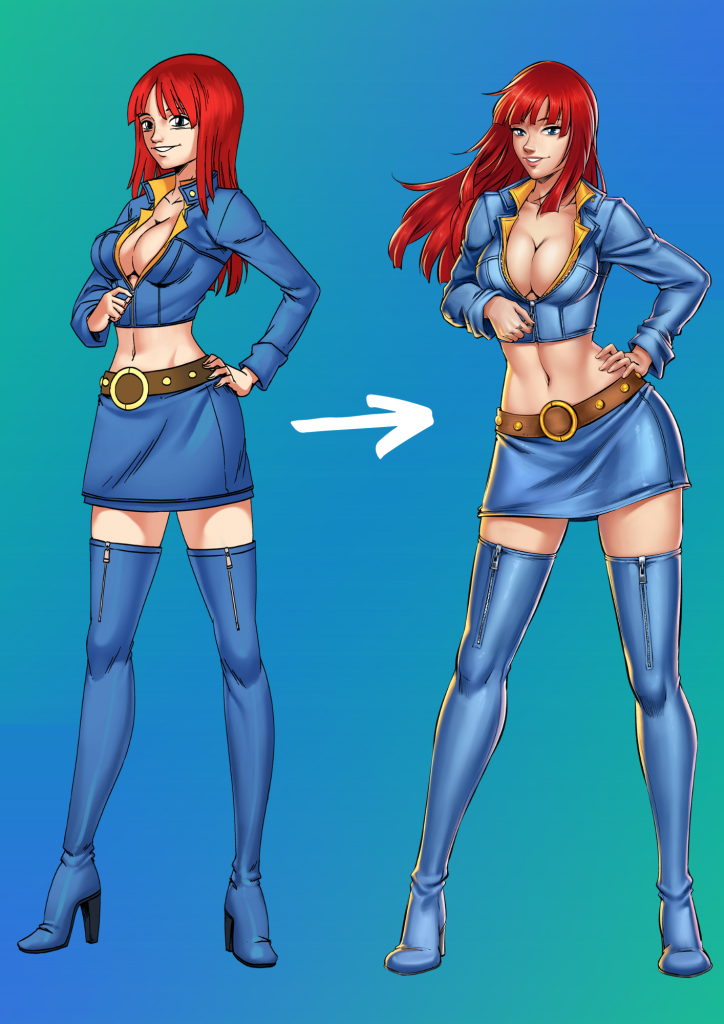 Fear not! If you already have the classic girls, they'll go to your harem where you'll still be able to enjoy them, their poses, and their scenes. They will be unchanged and their progress will be kept. But, you will also receive the new versions of the girls in your harem! 4 more gorgeous 5-star girls for your harem without any extra effort!
Note that the previous girls will all be called "Classic":
– Classic Bunny
– Classic Juliette
– Classic Red Battler
– Classic Ankyo
Players who won't have received them before they're added to the game will be able to win the previous (classic) versions from the Pachinko!
The new versions of the girls will be set to the same level as the "classic" girls for players who had them prior. No need to spend any resources to upgrade them if you already had them!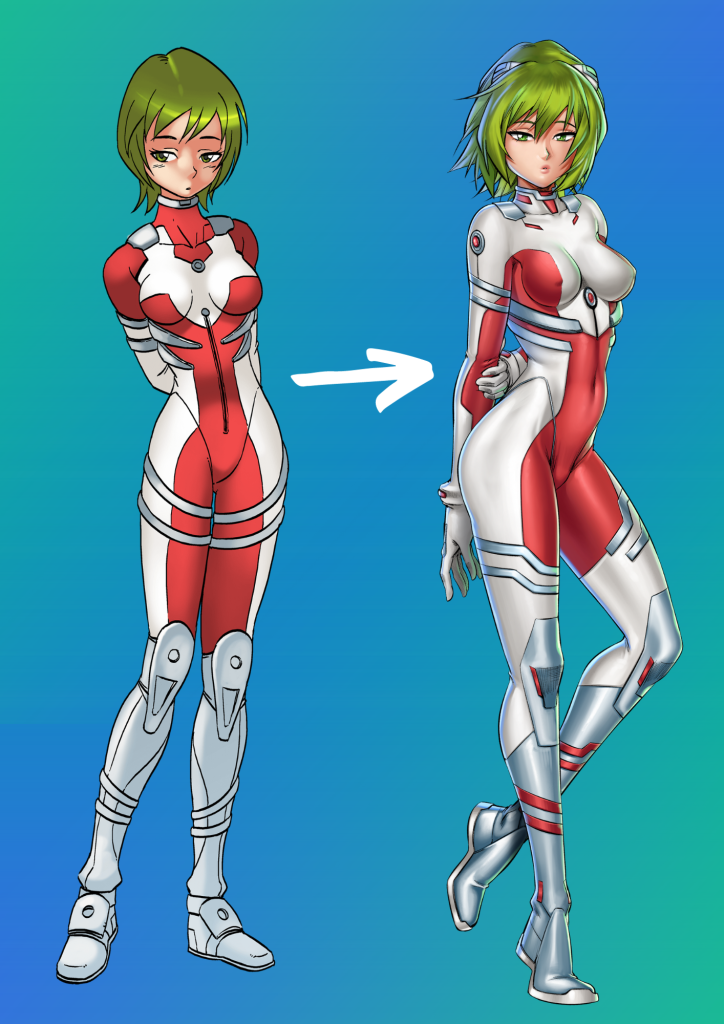 Heroes!
Buckle down and take them for a ride! Your first-day waifus are ready to show off every bit of their hot new looks to you. Don't hold back!
Stay tuned for new updates to Hentai Heroes! 😋
And be sure to come share your feedback with us on our Discord/Forum!