Dear players,
We are at the end of the year and the beginning of a new one. It is time for us to look back on what happened in this awesome 2019  and also give you a glimpse of what is coming to the sexiest universe ever. One thing is certain: it was an amazing and very kinky year for our games. More than a hundred girls arrived in the Haremverse this, we offered a totally new gaming experience with Hentai Clicker and we worked very hard to deliver marvelous improvements to Hentai Heroes.
Our efforts were rewarded in multiple ways. First, the most important thing for us is that you are enjoying the Haremverse, be it in HH, GH or Hentai Clicker, your Harems are getting bigger and the girls are getting more and more affection. you are constantly growing in numbers your support is something we are very grateful for. Nutaku send us 2 amazing awards for the milestone of 1 million and 5 million players on our game and we have been nominated and received multiple other awards for our work. Thanks to your votes, we received the Best Writing award at Nutaku Dev conference at Gamescom and we won, again, the famous YNOT award for the Best Gaming Company in the Adult Industry. These are the reasons we want to make 2020 even greater than any year prior!
Hentai Heroes
We began the year with a bang. Our first big release was a revamp of the whole system to seduce girls in the game: the Affection system. The feature was well received and succeeded to give you more visibility regarding the seduction of the girls during events, improving your overall chance and giving you the possibility to keep your progress toward seduction. We wanted to give you the ability to expand your Harem while providing a challenge at the endgame, we created the Sex Champions. These mighty characters are famous in the Haremverse and reward the most impressive lovers, providing a long term goal even for our most veterans players.
One of our concerns for 2019 was that the increase in the population of beautiful girls in the Haremverse would intimidate newcomers to meet and seduce some girls. To tackle this situation, we created one of our most successful features of that year: the Mythic Pachinko, with its rotation of girls available, the Pachinko area is now a neverending source of gorgeous ladies who keep showing you how eager they are to join your Harems.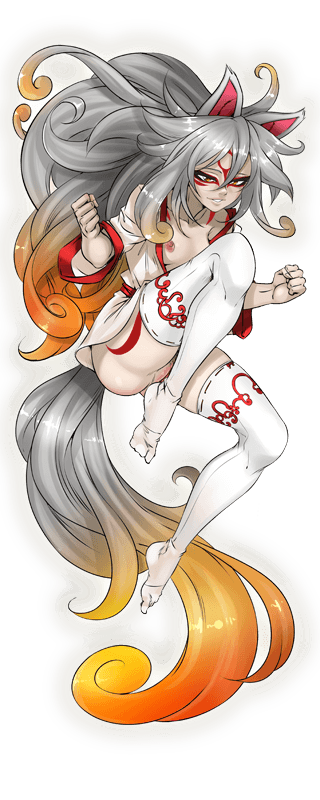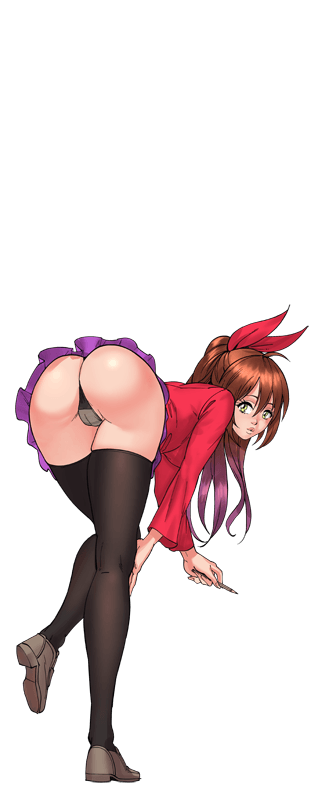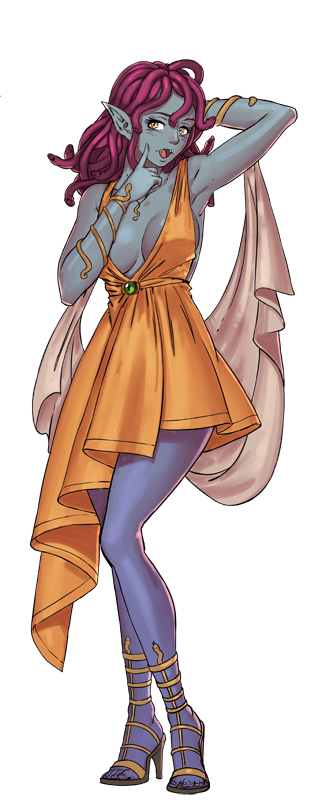 During the whole year, Bunny whispered to us some smaller improvements- if it was part of your pillow talk, she never told us. She wanted to make your life easier and your time in the Haremverse even more enjoyable, so we gave you the ability to reroll the girl seduced in the Pachinko, the improvement of the Clubs, the stats upgrades and new Daily Missions. We even brought a gift just before Christmas: the revamping of the Villains, making them stronger, improving their rewards and bringing new girls to seduce!
Last but not least, this year, we released 2 new full worlds in the adventures, with their own unique storylines and parodied girls and villains. The Haremverse got even deeper lore and universe.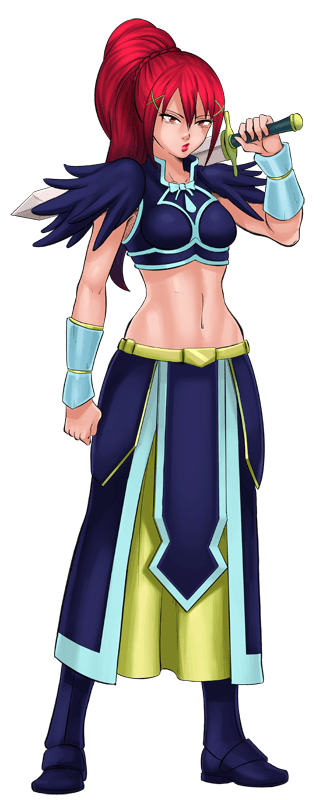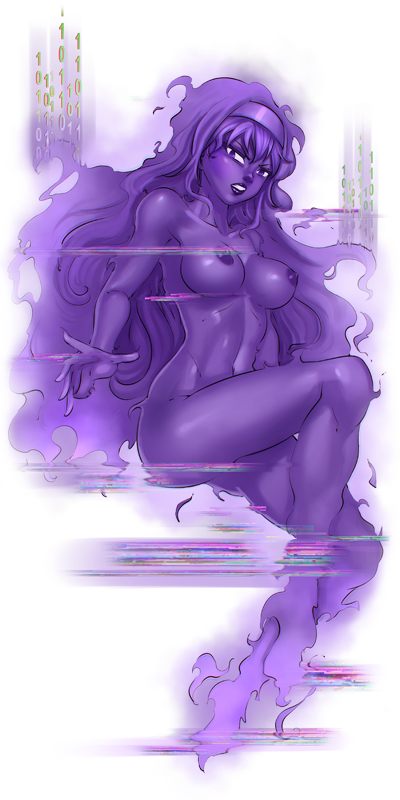 One of our objectives for 2020 is to keep going on that road. We are working on small quality-of-life improvements for the early part of the year. We talked about some of them: like the "Pachinko orbs" that will reward you with free Pachinko spins or the ability to do more performance in one click in front of the Champions or slight rebalance of the different Heroes class in the game.
Bigger improvements are also planned and we will speak about them in more detail when it is time You can expect to hear about the Club Challenges, that will give your Club the ability to challenge another one and win some interesting rewards. We are also rethinking the event system that we currently have to be able to use the different improvements we did over the years and use them during the events we have currently in the game. 
And, of course, more hot girls to seduce, more events to participate in and more funny and horny stories to enjoy in the adventures.
Hentai Clicker
For Kinkoid studio, 2019 was the most challenging year ever as we worked on creating and releasing our third game. We wanted to keep improving and working on Hentai Hereos and Gay Harem while giving you something from the Haremverse but with a totally new gameplay. Our goal was to do a game with simple mechanics while challenging our current skill and continuing the fantasy of Hentai Heroes: bringing some sexy fantasy girls who will charm you not only with their looks, but with their stories as well. We wanted to bring back not only sexy but fun and humor too.
The early part of the year was the period dedicated to the design of the game and the beginning of the development. e wanted to integrate you, our players, quickly and we were eager to get your feedback. In April, we considered that the game was sufficiently advanced to be shown to some players. We began by inviting some of our most loyal players from Hentai Heroes to a closed beta. The goal was to gather a smaller group that would give us focussed feedback. From there, we continued to work, keeping our vision straight while integrating the valuable feedback from the testers. As the project was going well, we decided to release an open beta, welcoming everyone. It was a real pleasure for us to see you discover this new game, be delighted to see the girls reacting to your clicks by showing for the first time animations in our game.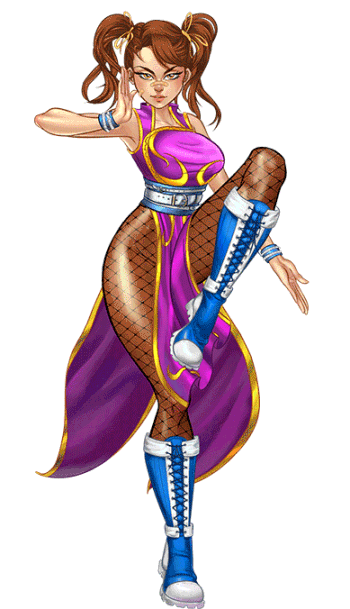 With the more numerous feedback, we continued developing and, finally, we released the game at the end of August. We understood that it would only mean the beginning of our work on the title. That is why we introduced quickly to more girls and new content. 
Then, so proud of our work, we invited Mizuki to show her delicious curves on Hentai Heroes to present the new game to most of our players. That was in October, a few days before we celebrated Halloween with our first in-game event and the beloved Abraël joining the game for the occasion.
Yet, we are aware that you still expect more from us and we will continue to do our best to bring it to you. Hentai Heroes taught us something important: nothing can beat a good story.his is why we will work in early 2020 to bring you a story mode to Hentai Clicker! Of course, we will keep the humor and the numerous references to mangas, animes and video games that make you laugh and try to guess who the inspiration was.. We also think r that animating the girls in the game is not enough: you will probably like to also hear their pleasure, not just see it. We will do our best to bring their moans of pleasure to you. This is one of our objectives for 2020!
Hentai Date
This year was very special for us not only because we won awards, released a brand new game and improved the hentai favorites Hentai Heroes and Gay Harem. The creative juices started flowing with Hentai Clicker and we couldn't stop them. Who can stop a flood?! Instead, we decided to use it to create something sexy for you: Hentai Date. We wanted to give you a game where you can meet new girls and get to know some of your Haremverse favorites better. Hentai Date is a dating sim, a new adventure full of mystery and romance; a way for you to chat and seduce the gorgeous ladies, make them laugh and if you win their affection- they will reward you generously. We've created a whole city where you can meet them, take them on exciting dates and improve your character profile by working on your personality. 
We let a selected group of players try the new game and they confirmed our fears: the game is not ready. So we made the difficult decision to leave it for a while and get back to it next year when we will be able to spend more on it and turning it in the game you want to play. But we will need your invaluable help.
Do you believe in love at first Match? Soon you will…
All this work and pleasure wouldn't have been meaningful without you, our loyal players. Again, thanks to all of you, and we hope that you are as excited as us. Let's go make 2020 the sexiest year ever!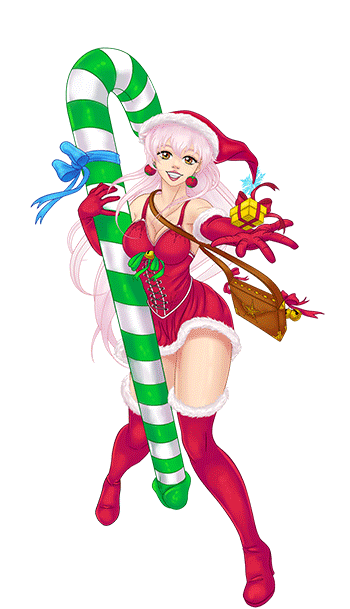 Hentairly yours,
Your Kinkoid Team