A new type of event is here! 
During the next five days, you have the unique opportunity to obtain two handsome daddies! Lewis (aka Bunny's dad) and his good pal Zorro (Lobo's dad). Both of them are exclusive to the brand new Path of Attraction event!
How does it work?
The legendary duo has prepared few challenges under the form of in-game objectives you have to complete. After completing a stage you will be rewarded with different prizes. 
Тhe rewards are separated into two types
Free reward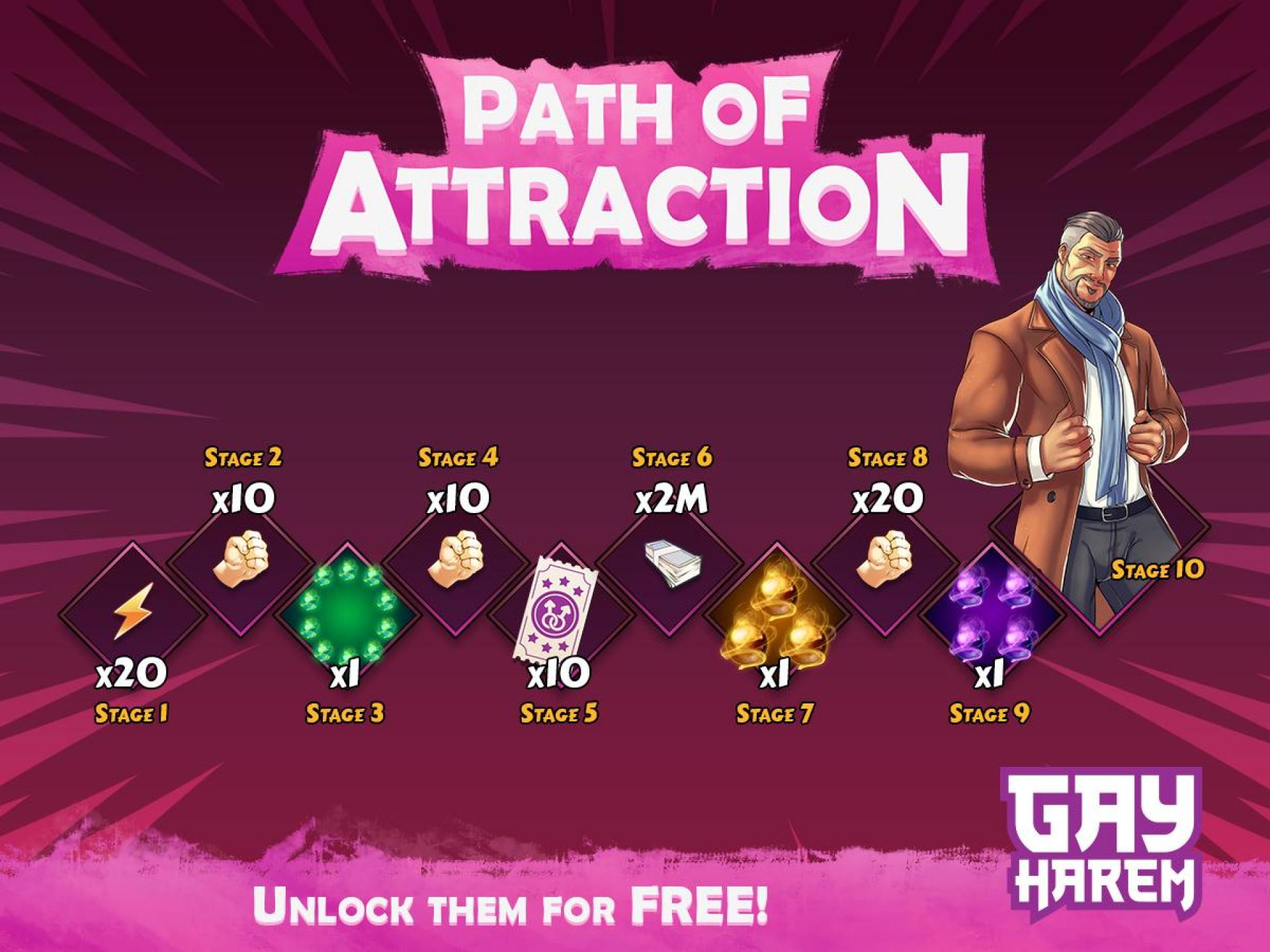 Free reward
Available to everyone, with the final 10th reward granting the dominant and gorgeous Lewis. Even though Bunny's dad has a jealous side, he is willing to share with friends.
Lewis – Bunny's dad 
-You are not intimidated by an experienced man are you, dear? Don't be, I'm gentle…mostly.
I hear you are quite popular with the lads…if you are patient I can even teach you a thing or two.
Pass reward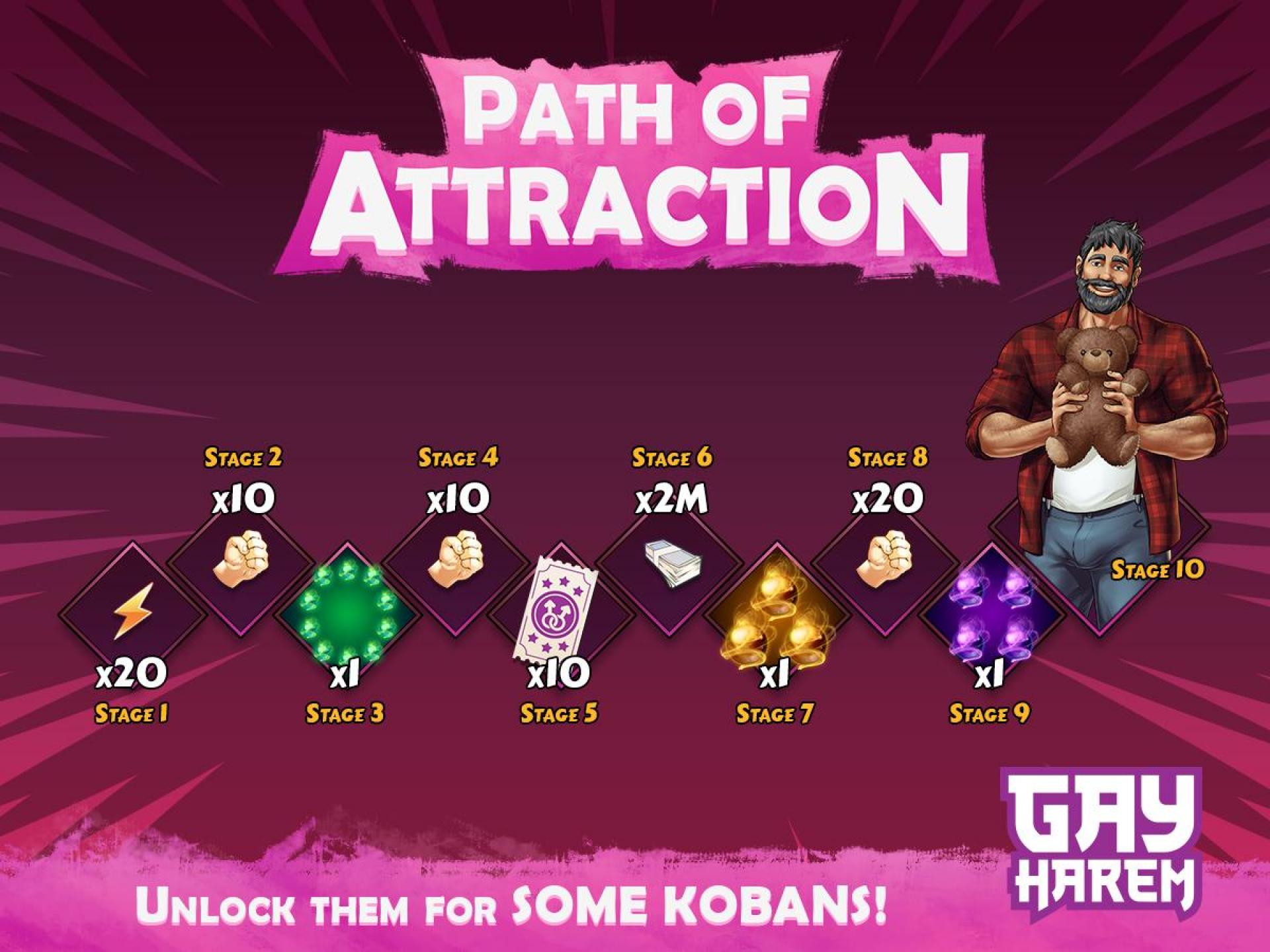 Pass reward
Available to players who purchase the Bonus Pass, doubling the rewards with the final being Zorro (Lobo's dad). Kind and caring, he is a bit out of the game but is willing to get back on track. 
Zorro – Lobo's Dad
-So silly, how young people think they've invented sex! We've been in this game longer than you can imagine, boy!  Pay attention. Like my dear friend Lewis said, you might actually learn a thing or two. Now let me show you how things were done back in my day… 
You can have all the men in the Haremverse, but can you get the gentlemen? 
Surely you are bold enough to accept their challenge. Complete their tasks and these legendary daddies will leave their love marks on you. And your back. Daddies love to take care of their lads after all…