Hey, Mighty Healers!
We are delighted to announce that The Sexy Wrestling Championship 2019 will take place from the 25th of November (2 pm UTC+1) to the 5th of December (2 pm UTC+1). Get ready for intense spectacular matches, freestyle wet battles and the horniest Haremverse wrestling star – Sa Lee!
This girl has a great competitive spirit, always aiming to win and never accepting failure. She makes opponents fear her, wetting their panties just thinking about her. Sa Lee is a real knockout! Using unconventional fighting techniques, facing rivals of various categories and beating everyone no matter their sex is what makes this girl a sexual beast in the ring! Audiences always enjoy her hardcore wrestling performance, applauding her loudly, experiencing the sports event deeply, being aroused like hell… 
But there is one thing which can stop even the relentless Sa Lee…Of course, we are talking about the Mist! Since the curse doomed the Haremverse hotties to lack of sexual pleasure, the SWT (Sexy Wrestling Tournament) has been discontinued as none of the girls were able to orgasm.
Now, Sa Lee's biggest dream is to win the championship and prove to Red Battler that her wrestling style is the hottest! And she knows that with your potent Mojo, the SWT will be finally reopened!!!
So, what do you need to do to have her in your Harem and help her wrestle again?
First, you will be able to play the Championship Event if you have done a good job in the Office and your current stage is over 1250!
Also, the event will consist of a few stages which will give you rewards:
Reaching 400, you will get 350 Affection. At stage 800, you will be rewarded with 2000 Kobans. Keep on (c)licking until 1200 and you will receive 700 Affection. Stage 1600 will give you 4000 Kobans and…stage 2000 will reward you with the one and only Sa Lee!!!
And don't forget to click on in order to access the event:


In order to reach every reward stage faster, you should level up the girls in your Harem. Also, you can use the event Forge where you can receive Mojo and Affection. The Crafts and the Shop will help you to advance much quicker!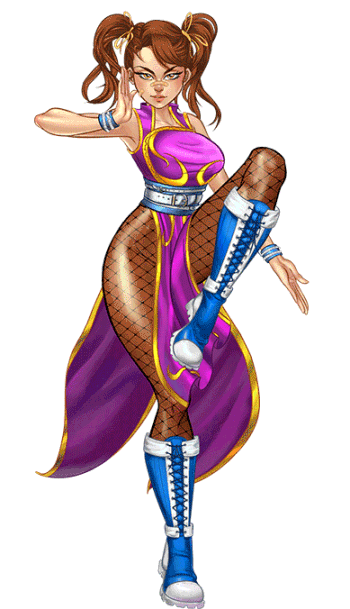 Go! Be the (c)licking Champion the girls have been longing for!