Happy healers!
This Easter season you are going to get a massive res-erection but only if you let the playful hare exchange her eggs for another set – yours! 
From the 21st of April (2 pm UTC+1) to the 1st of May (2 pm UTC+1) you will have 10 whole days to catch this Easter bunny in high heels and spread her long legs!
Unlike her younger sisters, stylish Rabbi is not just a pretty girl: she is a real grown-up woman! This sexy lady knows what she wants and how to get it! 
That's because she needed to become an adult at an earlier age taking care of her younger siblings. As a single parent, her mother was often too busy to handle everything alone and a lot of responsibility fell on Rabbi's shoulders. That's why this classy lady still carries the burden of being a good example for her sisters to follow. Currently, she is mentoring her youngest sibling – Hari. And everyone in the Haremverse can agree that skilful Rabbi has pointed her in the right direction! 
Good job, Rabbi! We all appreciate your hard work and dedication!
After realizing she has so much success in mentoring her sister, this gorgeous were-rabbit decided to take on the responsible position of a full time Hero Recruiter Trainer. Yes, protective Rabbi can take 24/7 intensive care of you! 
And seeing her bending this irresistible body in wonderful ways, you are going to have only one choice – to fuck her. That's because like her youngest sister Hari, Rabi also practices nude sensual yoga.
Already eager to have this flexible lady in your Harems and make her dripping wet?
First, you will be able to play the Easter Hare event if you have cLicked well in the naughty office and your stage is over 1 250.
Also, the event will consist of a few stages which will give you the following rewards: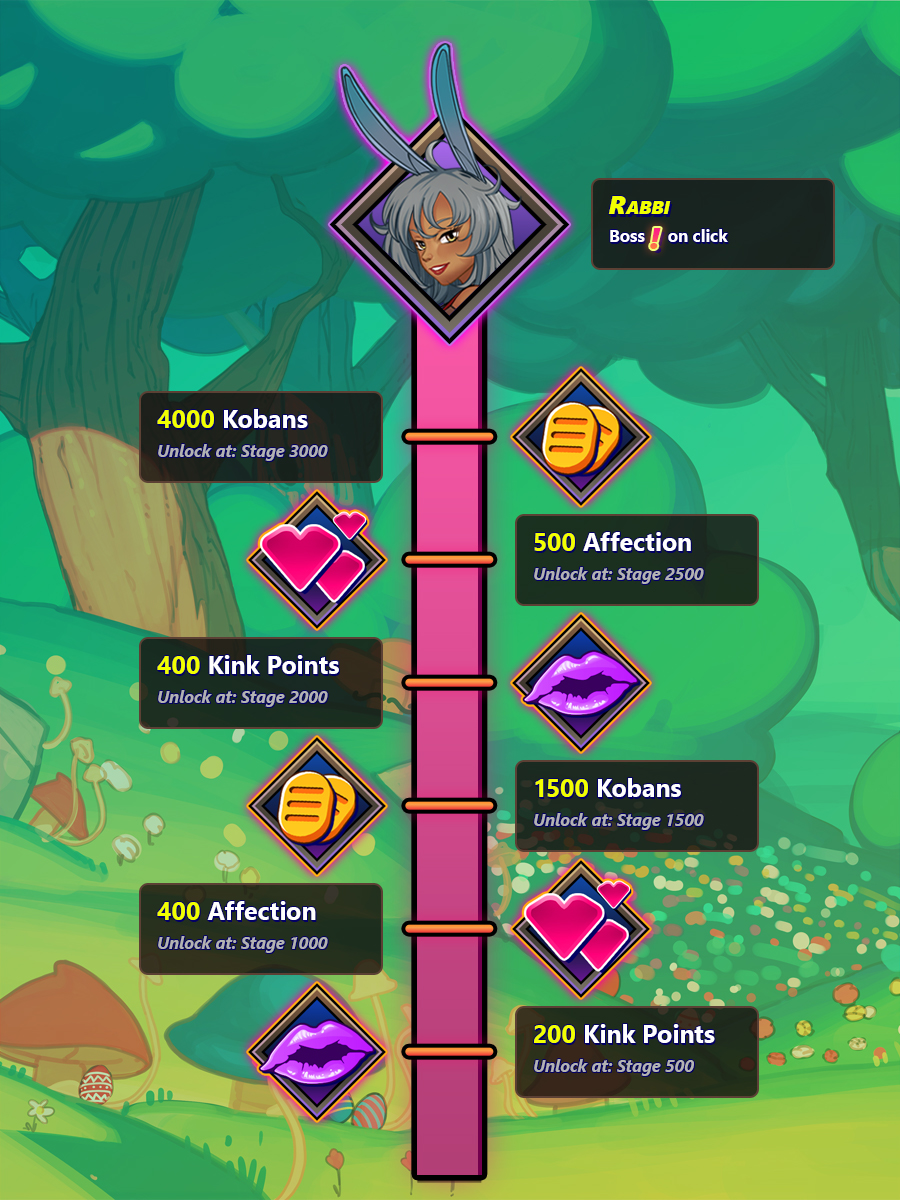 And stage 3 500  will reward you with the gorgeous Rabbi!
Just don't forget to click on the Event banner in order to access the event:


In order to reach every reward stage faster, you should level up the girls in the Event Office. Also, you can use the event Forge where you can receive Mojo and Affection. The Crafts and the Shop will help you to advance much quicker!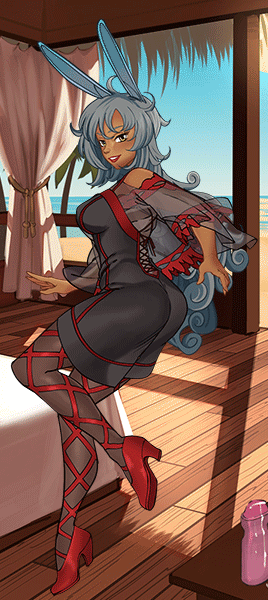 Do it! Action is the key to ecstatic orgasms!