Hop, hop little bunny! 
No, of course, we're not going to talk about kid songs here! You've come to the right place!
Make it bounce because the Haremverse baby girl is going to be hopping on your dicks!
From the 13th (2 pm UTC+1) to the 18th of April (2 pm UTC+1) the cutest bunny coming from the sexiest family ever will be waiting to enjoy your sexy moves and play with your carrots!
Ready for a super wet playtime with the charming Hari? 
But don't be fooled by her innocent look. We can assure you that she is working really hard to be able to satisfy really naughty sex hunters! 
So let's reveal more details about her sexual development!
Growing up as the youngest sibling in the Carrott family, sweetie Hari has always felt she is the favourite. She was often pampered by her sisters and her mum with pretty girlish toys and clothes. And as this girl keeps getting sexier every year, Hari does not want to be treated like the baby of the house anymore! So you are going to be seduced by a real cutie who wants to prove that she can make your dicks hard even without touching them!!
Currently, Hari is undergoing sexual training to improve her skills and she would be more than happy if sex experts like you could give her practical lessons. So, will you take good care of the young Hero Recruiter Trainee?
If the answer is yes, keep your cocks hard! Because Hari practices nude yoga and her flexible body can bend in wild ways as she gets fucked!
Already eager to make this playful sweetie cum?
So, here is what you need to do to have the cutest member of the Carrott Family in your Harem and help her become more skilful.
First, you will be able to play the Puzzle Event if you have cLicked well in the naughty office and your stage is over 1 250.
Be aware that the goal of the event is to arrange the animated puzzle by dragging and dropping each piece to its correct position. Once the image is complete, you'll be taken to the next stage.
Here are all the event stages which will give you the following rewards: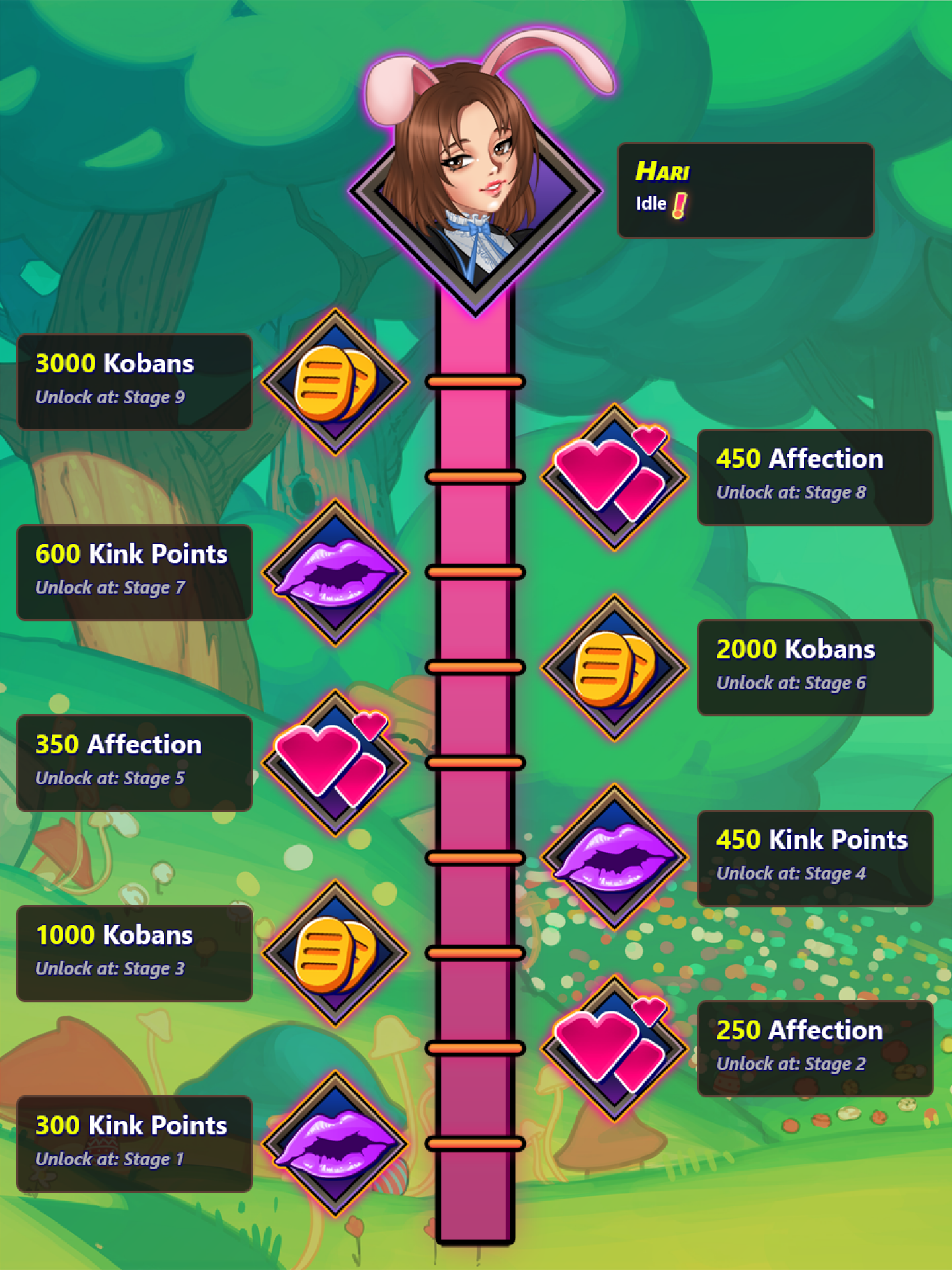 And once you complete stage 10, charming Hari will be added to your Harems!
Also, don't forget to click on the Event banner in order to access the event:


And don't worry if you are out of moves, you can buy more with Kobans at any time!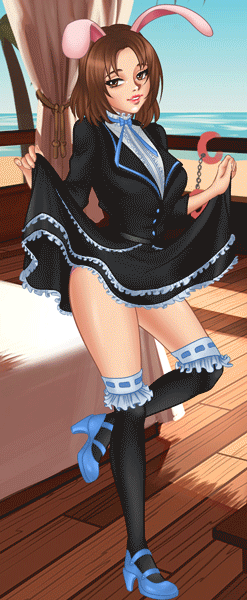 Go! Arrange the puzzle and get Hari stuffed by your big pieces of meat!