Healers! It's MILF time!!
Get ready to have multiple lipstick rings on your juicy bananas!
The dirtiest mature lady ever will come to seduce and devour your cocks like a pro! From the 21st (2 pm UTC+1) to the 31st of May (2 pm UTC+1) you will have 10 whole days to charm a hot mama and win her greedy pussy!
Lyka Longteeth is not only a horny milf but also a sophisticated lady who always looks like a model for Prada, Gucci, and Chanel. Yes! The devil does wear Prada and likes cocks more than anything else!
And keeping her heels, head, and standards high, this hot milf refuses to accept anything but the best. So prepare yourselves to give her the best orgasms ever!
With a net worth above one million, Lyka is a real milfionaire. She has been named "Investor of the Year" by top financial magazines. Knowing the ins and outs of the financial world and how to get what she wants in bed, Lyka is living proof of the saying "a head for business and a body for sin"!
Currently, this alpha woman wants to invest more time in her sex life and show off her assets. So she will be more than happy to help you in your sexual endeavors. You can't refuse her helping hand, can you?
Here are all Lyka's requirements you need to fulfil to have her in your Harems:
First, you will be able to play the Milf Days event, if you have worked harder in the naughty office and your stage is over 1 250.
Also, the event will consist of a few stages which will give you the following rewards: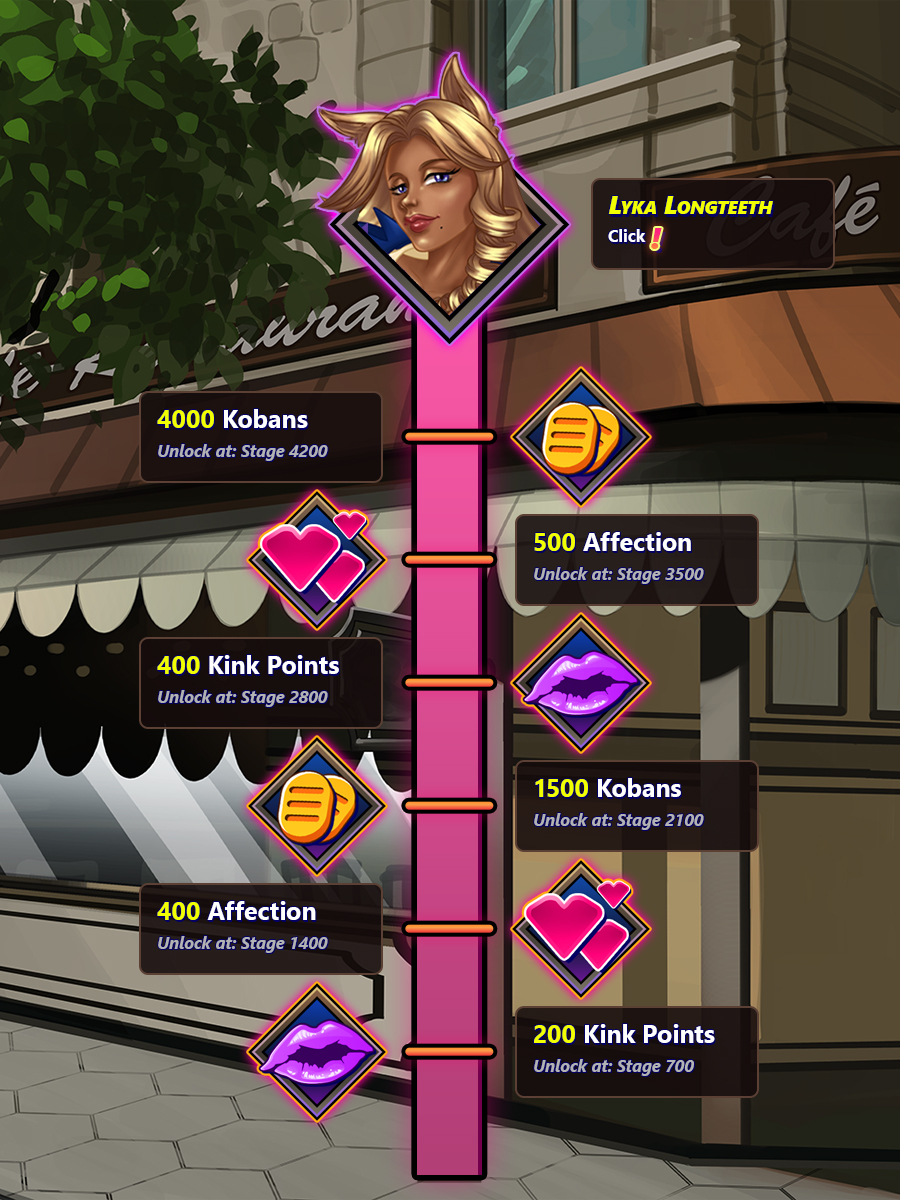 And Mrs Lyka Longteeth will be waiting for you at stage 4900 to reward you with herself!
Just don't forget to click on the Event banner in order to access the event:


In order to reach every reward stage faster, you should level up the girls in the Event Office. Also, you can use the event Forge where you can receive Mojo and Affection. The Crafts and the Shop will help you to advance much quicker!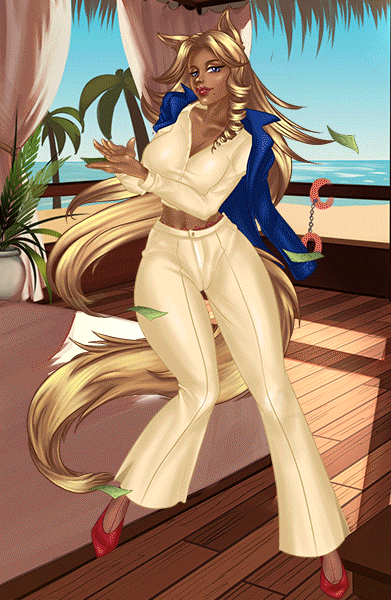 Do it! Lyka Longteeth always knows what she wants and now you know how to get her!