Healers! Let's get loud and make some noise!
The music is all around us and you can hear it everywhere…In the wind…in the air…and in your bedroom! All you have to do is to listen to these sweet tunes and let them set the sexy mood! 
From the 18th (2 pm UTC+1) to the 28th of June (2 pmUTC +1) a superstar songstress will show you what a wicked thing you can do to make her dream of you!
Every Arietta song is worth replaying. Her sultry voice and breathy, lusty sound can make everyone feel sexy and amazing, and her tracks are known as absolute makeout masterpieces.But Ari prefers singing and playing live, keeping her audience engaged from start to finish, from the foreplay to the cum explosion. 
So when she is not recording, you will find her getting busy at live concerts. And you can be sure that talented Ari is not a playback singer! Her live performances are genuine and intimate! Her energy and vibes are unforgettable! And once gorgeous Arietta starts playing everyone gets so excited that not only her creative juices start flowing!
In an exclusive interview with Kinkoid just before the start of her grand Haremverse tour, Arietta revealed that she was really eager to meet the famous Healer and she would like to call him up on stage for a dripping wet duet performance. Is this explosive duet going to be the very peak of her career? Will it unlock her true power of the Divine Songstress who can dispel the wicked Mist? It depends on you, healers!
One thing is for sure! The world is on fire and no one could save sexy Ari but you!
So, what do you need to do to have her in your Harems and help her win the wicked game?
You will be able to play the Music Event if you have performed wild enough in the Office and  your stage there is over 1 250.
Also, the event will consist of a few stages which will give you the following rewards: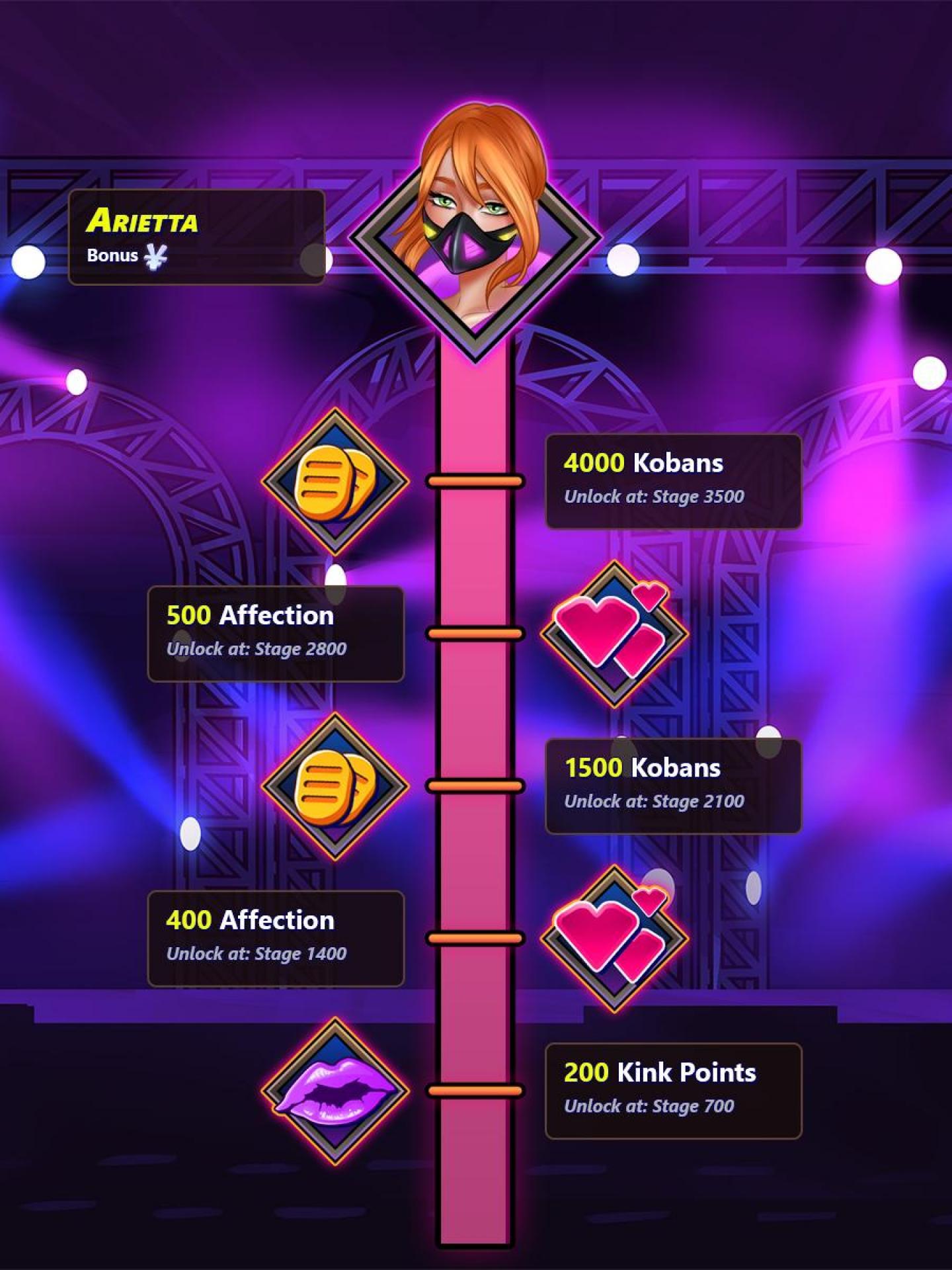 And stage 4 200 will reward you with the beautiful Arietta!
Also, don't forget to click on the Event banner in order to access the event:


In order to reach every reward stage faster, you should level up the girls in the Event Office. Also, you can use the event Forge where you can receive Mojo and Affection. The Crafts and the Shop will help you to advance much quicker!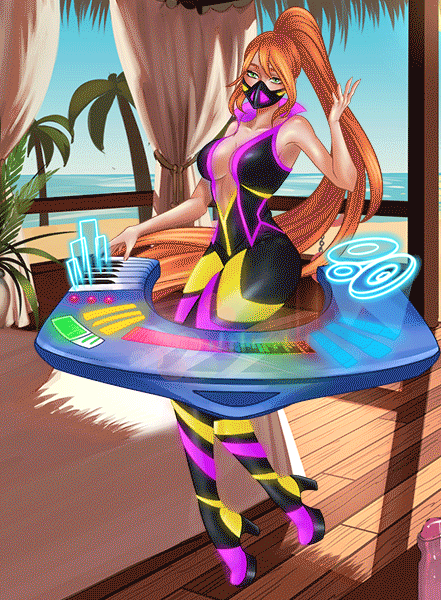 Go! You already know what to do, to make Arietta sing for you!