Healers! It's time to dance!
So shake your bodies and get ready to lose control! Your dancing partner is going to make you hot and sweaty in more ways than one! And don't worry if you can't dance. Once you go on the dancefloor, you will be guided by this skilled professional who knows how to get down and dirty when it's time to dance…
From the 11th (2 pm UTC+1) to the 16th of June (2 pm UTC+1) you will be able to show your sexy moves while arranging the animated puzzle and meet a dirty dancer who will make you feel the heat and fuck to the beat!
The passionate dancer Felicie always lights up the stage with a memorable performance which usually gives the audience a boner they will never forget. And that is what makes her a must- see dancer!
Combining different styles in an energetic dance, Felicie gets out of the conventional boundaries showing that her artistic talent knows no limits. She can ride your dicks to the beat, suck your cocks to the rhythm of the music, and give you a super wet performance!
You will be amazed by what this skilled dancer can do with her body and how flexible she can be! Yes, Felicie can do miracles with her long gorgeous legs and appetizing pussy! She can spread her legs in a perfect split, put her ankles behind the head and twist her hot body into the sexiest and most extreme shapes. And you won't refuse to put a dildo in her sweet stretched pussy, will you?
Here is what you need to do to have the dirtiest dancer in your Harems and indulge in your kinkiest fantasies with her.
First, you will be able to play the Puzzle Event if you have been dirty enough in the naughty Office and your stage is over 1 250.
Be aware that the goal of the event is to arrange the animated puzzle by dragging and dropping each piece to its correct position. Once the image is complete, you'll be taken to the next stage.
These are all the event stages which will give you the following rewards: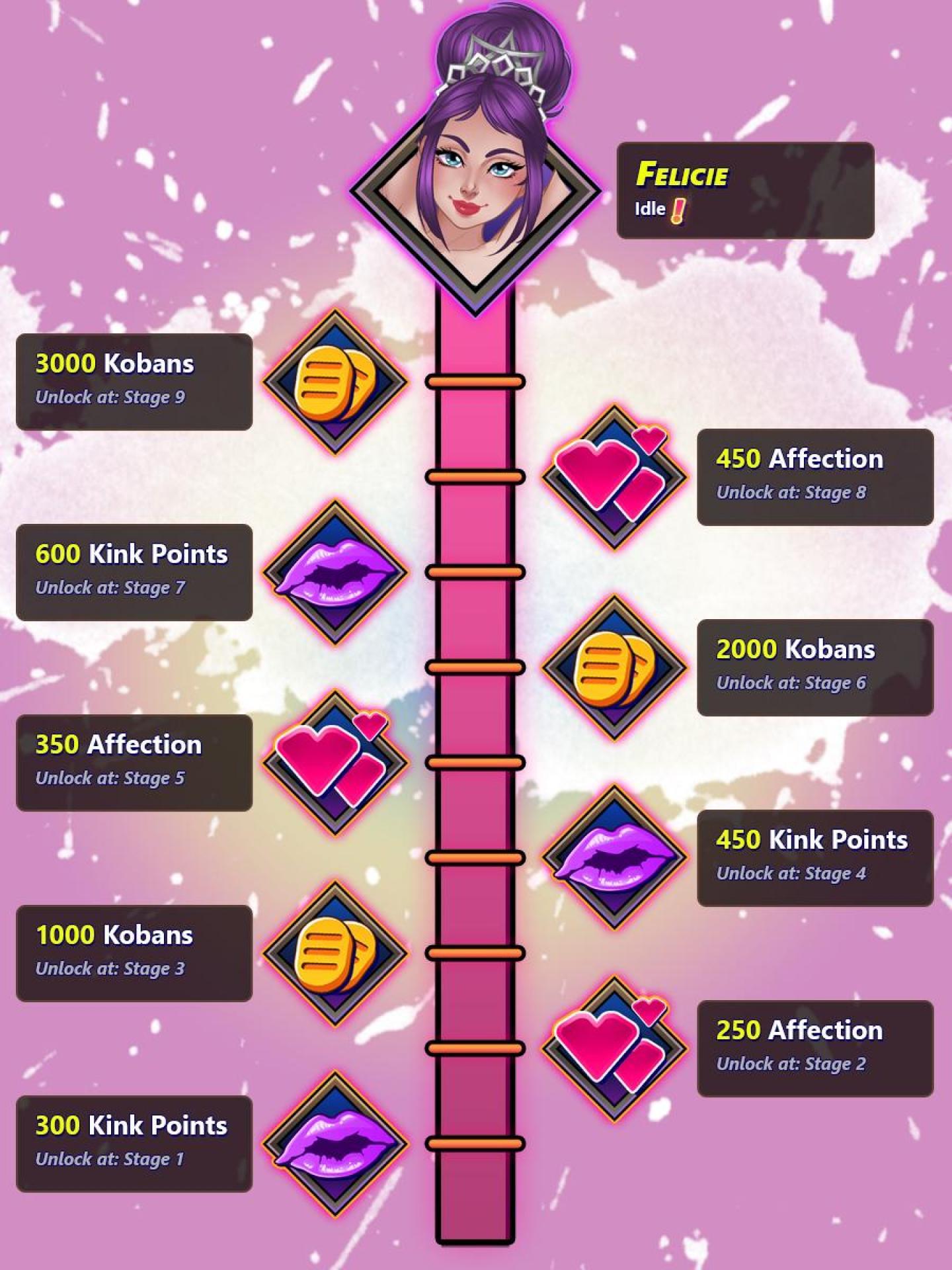 And once you complete stage 10, passionate Felicie will be added to your Harems!
Also, don't forget to click on the Event banner in order to access the event:


And if you are out of moves, just stay cool, you can buy more with Kobans at any time!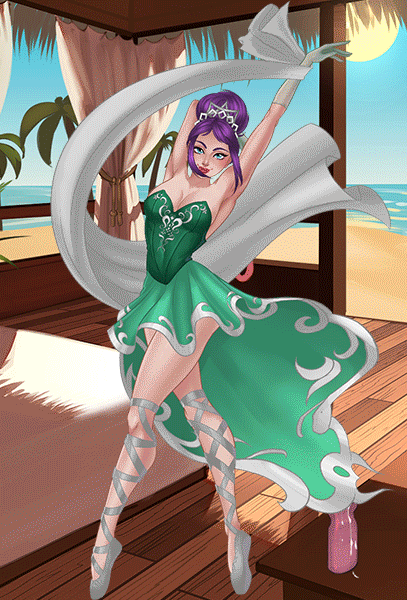 C'mon, shake it! Felicie wanna dance on your dicks!