Hey, magical healers!
You have made so many Haremverse girls feel mad orgasms that the word has spread even throughout the Enchanted Forest!
Yes! The wild woodlands where the grass is green and the girls are pretty is your next sexy destination. From the 14th (2 pm UTC+1) to the 19th of May (2 pm UTC+1) you will be able to show your sexy moves and become one with nature!
Whether you believe in fairies or not, Queen Titania will make your wet dreams come true! The ruler and the guardian of the Enchanted Forest has a reputation for sexual generosity and devotion to a life of service. And because of her great sense of honor, Her Majesty has always been busy with the royal duties which have made her confined to her kingdom. 
Currently, Titania is so intrigued by the world beyond her lands that all she wants is to take a break from the responsible life of a ruler and indulge in the pleasures of sensual lust. You will sate her curiosity, won't you?
If your answer is yes, then you have to prepare your weapons of mass satisfaction! The Mist appears to be growing stronger all over the Enchanted Forest plaguing all the sexy fairies. And you know, this is not a battle that the Queen can win alone!
Already eager to learn how you can add the most busty ruler to your Harem and save her lands?
First, you will be able to play this Puzzle Event if you have worked harder in the naughty office and your stage is over 1 250.
Be aware that the goal of the event is to arrange the animated puzzle by dragging and dropping each piece to its correct position. Once the image is complete, you'll be taken to the next stage.
Here are all the event stages which will give you the following rewards: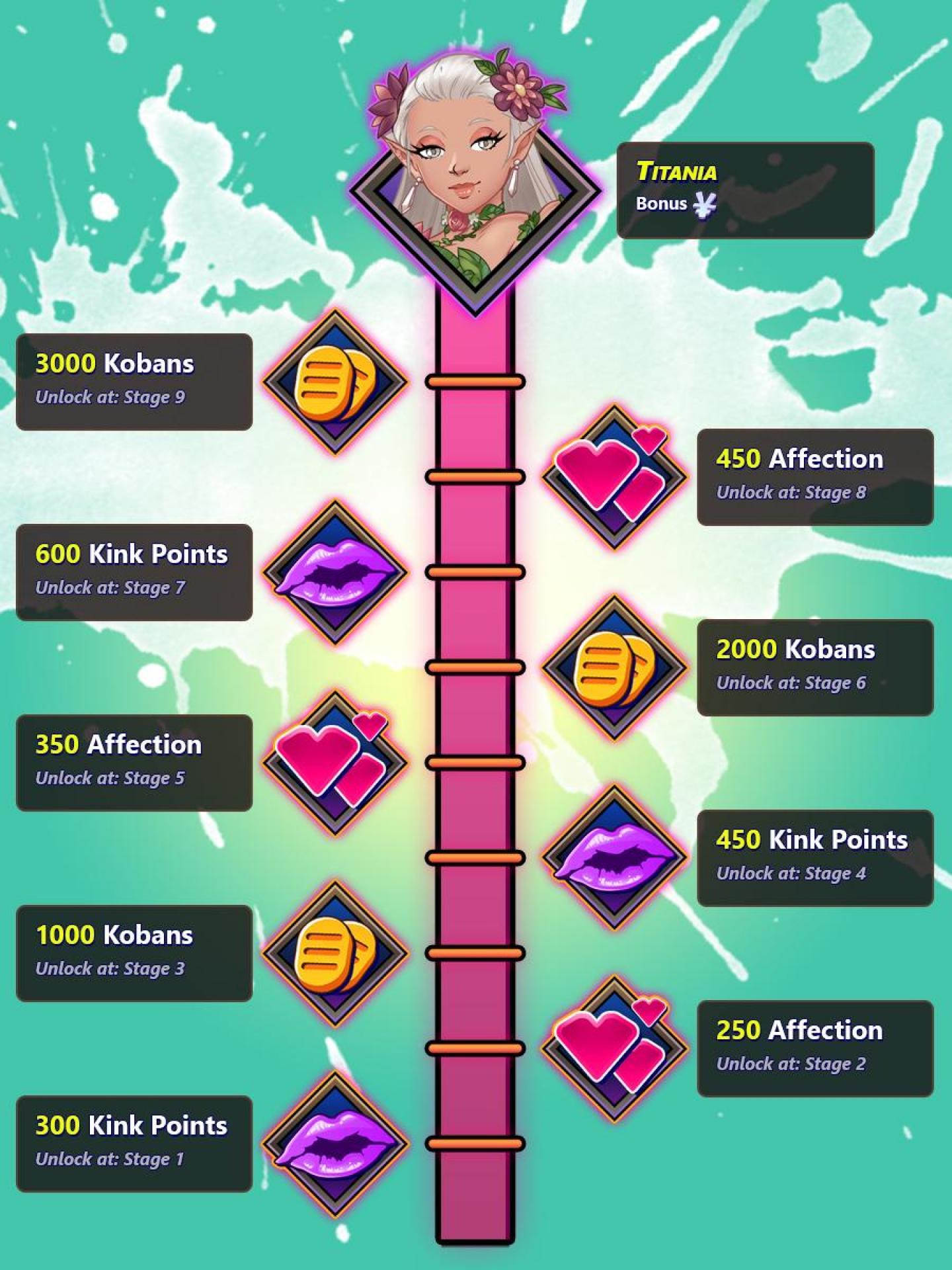 And once you complete stage 10, the gorgeous Queen Titania will be added to your Harems!
Also, don't forget to click on the Event Banner in order to access the event:


And don't worry if you are out of moves, you can buy more with Kobans at any time!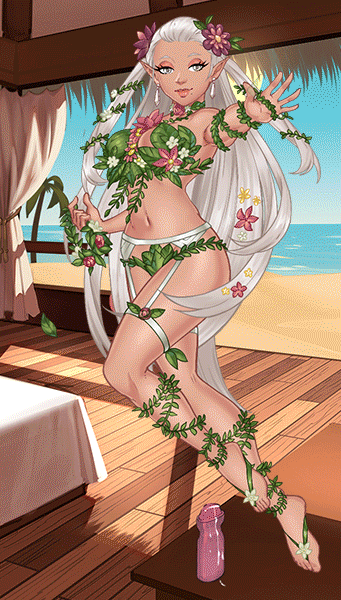 Go! Arrange the puzzle parts and save the Queen!