This past year was full of ups and downs. Here is Kinkoid's retrospective 
It's that time again: to say goodbye to 2021 and get ready for the new and exciting 2022. Before that, let's take a moment to think back on the valuable lessons and reminisce of the successes. A gaming studio is nothing without retrospecting, adapting and evolving. 
2021 was one of the most interesting and dynamic years for us as a studio. We had to make some tough decisions, we released new products, upgraded our existing games, and dabbled into areas we'd never explored before. At the end of 2021, we stand before you as thrivers, having experienced new adventures and having brought meaningful change to existing fantasy worlds. 
Saying "click you later"
We started Hentai Clicker with a lot of hope and enthusiasm. It was an exciting new project, a different way to bring my gorgeous girls, beautiful art and amazing story to the world. It was also a learning experience: we formed a team around a new idea, which we wanted to realize with a new game engine that we hadn't used before. 
We struggled a lot, released the Clicker; we didn't think the game was good enough for you; we released the Super Hentai Clicker, which was still not good enough. And we kept struggling. 
Unfortunately, taking risks doesn't always come with a happy ending – although we like to think that there were plenty of those with the Clicker girls. HCL had a dedicated team of more than nine people and looking at the numbers, it had resources to employ only two people. At the end of the day, after two and half years of pursuing our dreams, it had to be a realistic decision. 
We paused content creation and development of the game for the foreseeable future. We saved the girls and gave them shelter in Hentai Heroes (and Gay Harem). They're all happy and satisfied on a daily basis, so you needn't worry!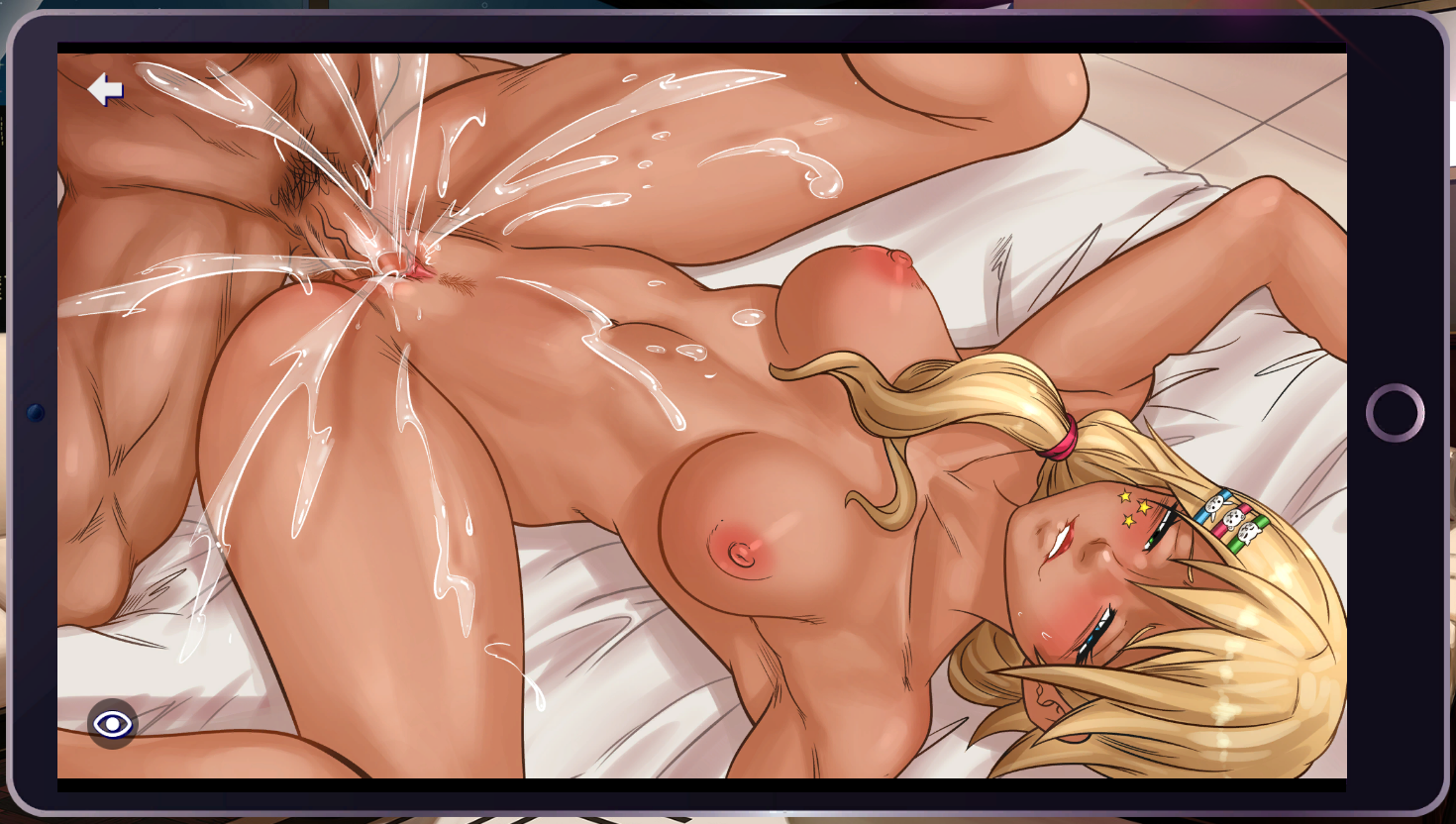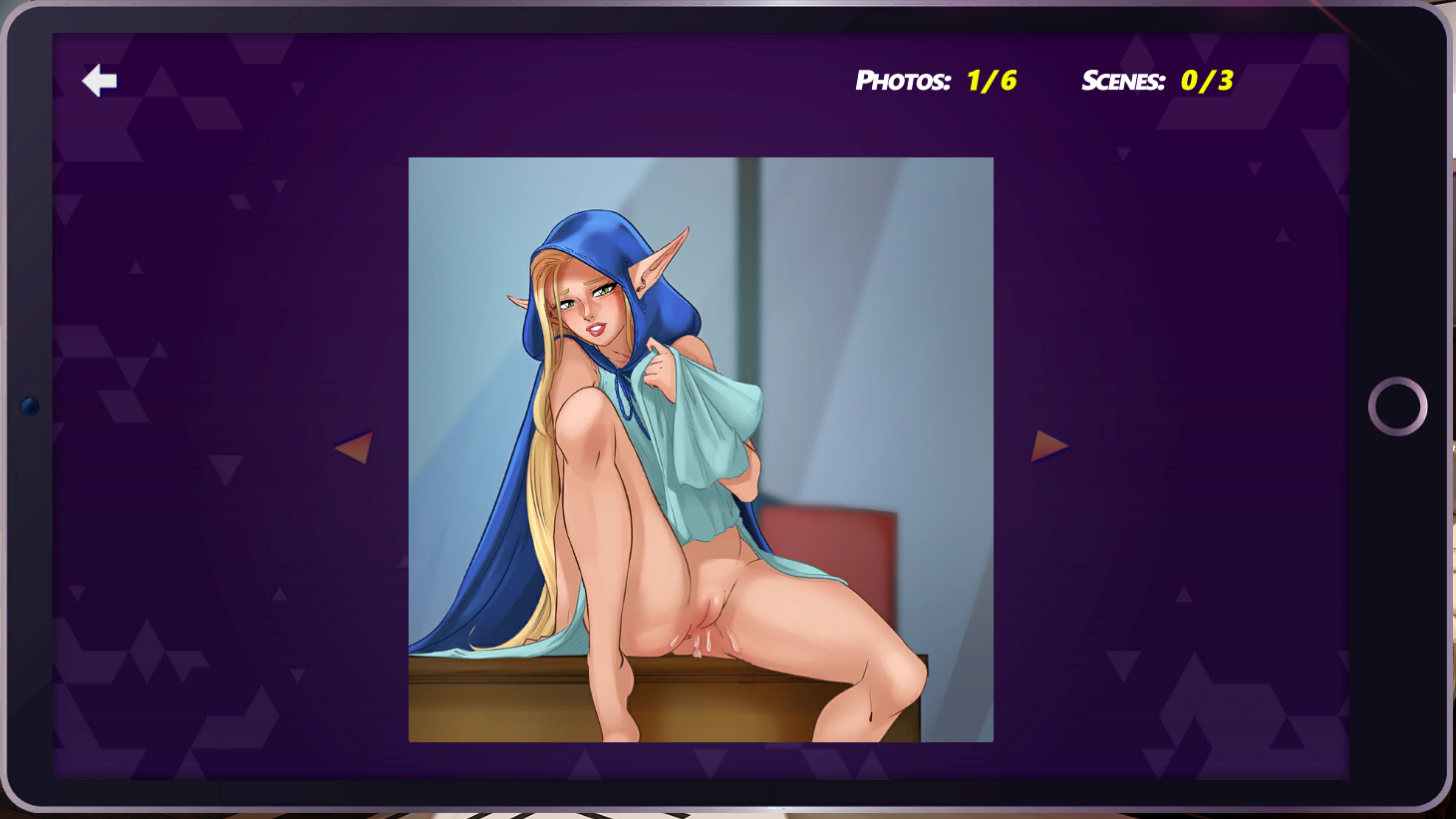 A superhero is coming!
If there's one thing we love just as much as manga, it's comic books. We were working hard to bring you this epic lewd adventure! 
Comix Harem is a comics-inspired multiplayer online porn game where you can enjoy a masterfully crafted, kinky story, you can visit the dark and sultry side of the superhero world and see all the gorgeous heroines in action like never before. 
We're immensely proud of this product and hope to see it soar the skies as high as Hentai Heroes!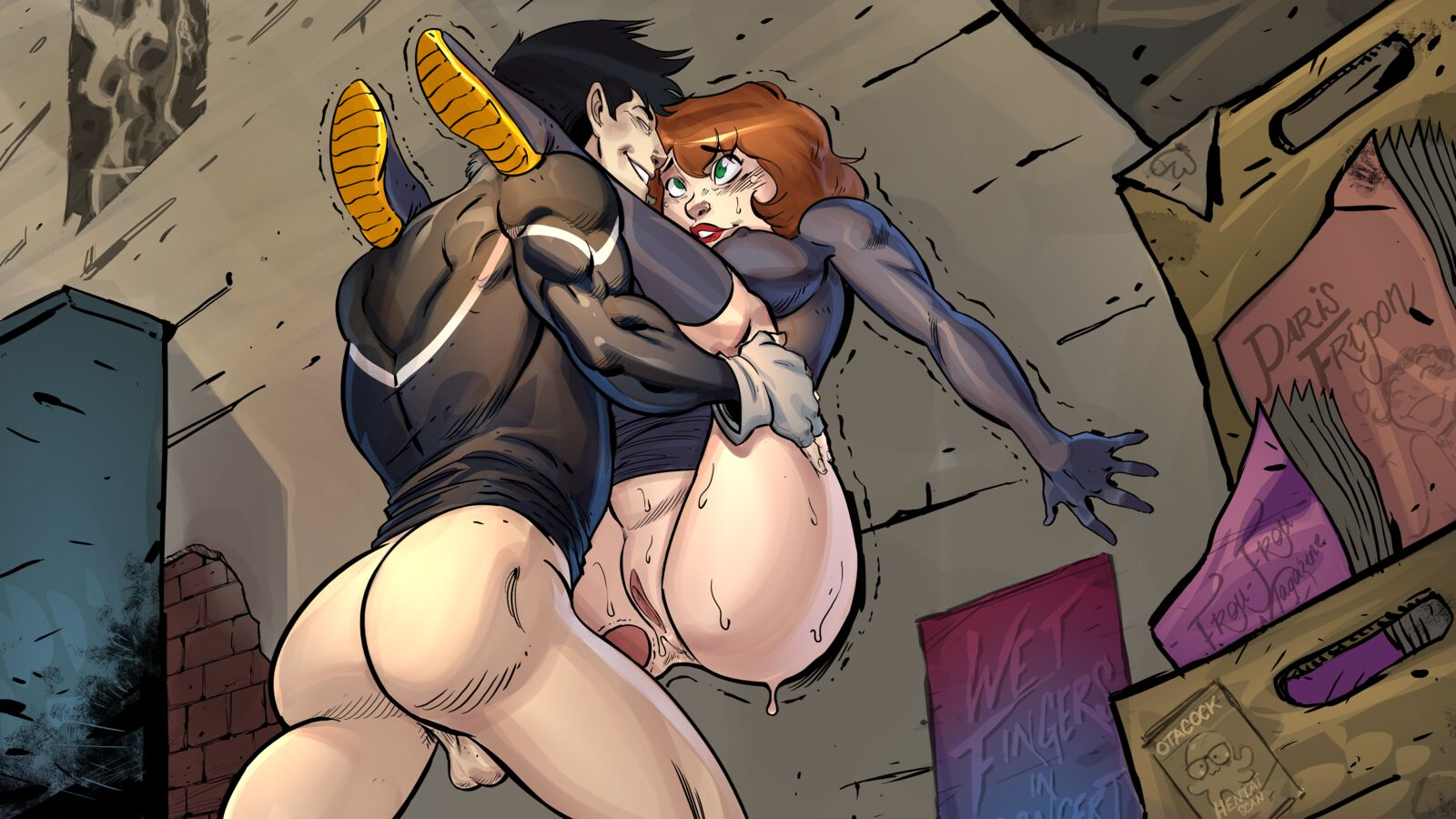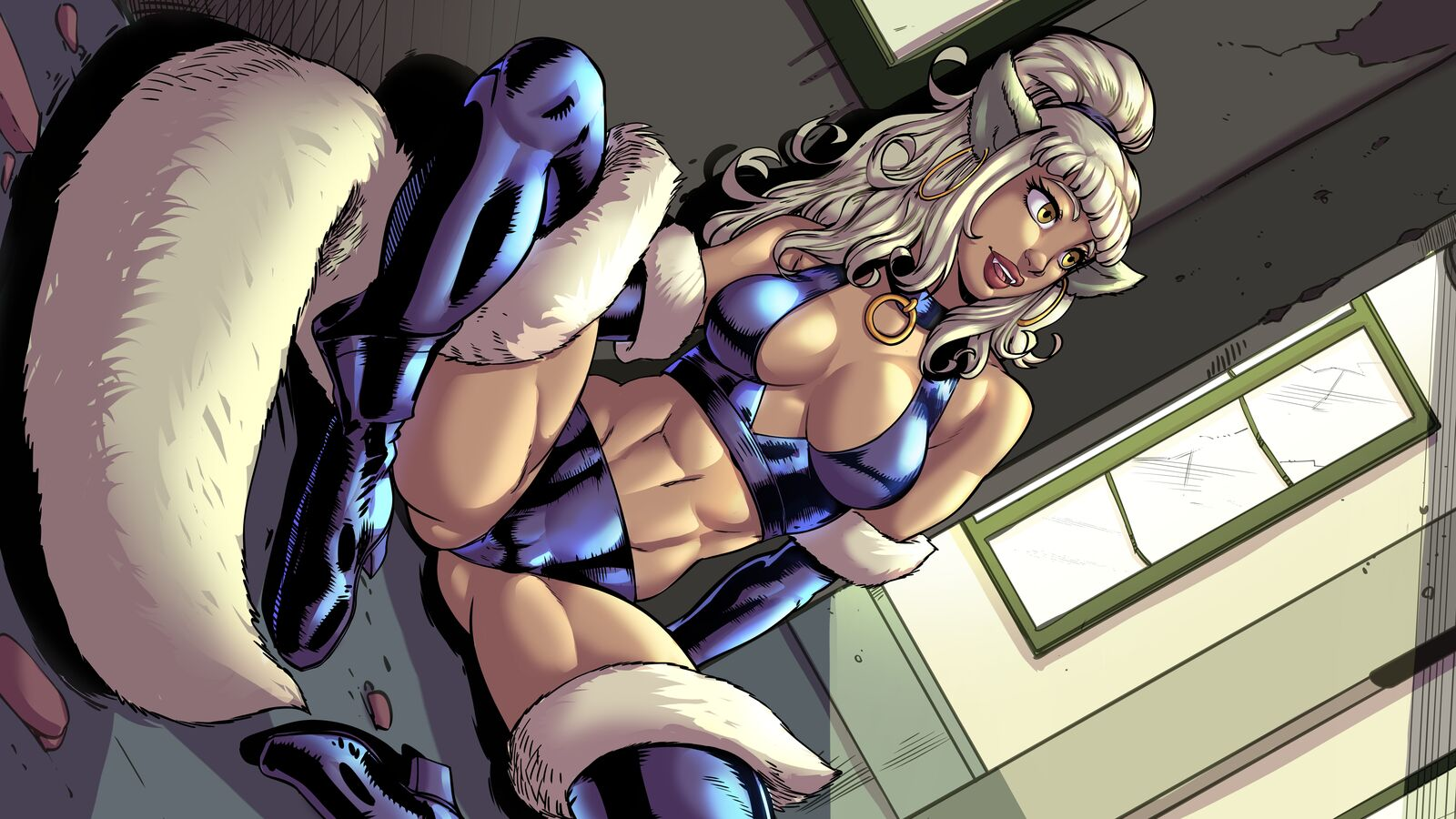 Keeping it Fresh and Exciting for Hentai Heroes and Gay Harem 
Releasing new games is always an awesome adventure, but a responsible studio needs to keep it fresh at all times! Our game designers have been working hard this year to ensure Hentai Heroes and Gay Harem will keep exciting their playerbase and keep these worlds of lust as alive as ever! 
With a complete overhaul of the PvP system with the BDSM and Awakening releases, new Mythic items to take leveling and affection to the next level, releasing fresh new systems like Pantheon's Stairway and Club champions, exciting new events like Kinky Cumpetition and Path of Valor, the addition of the 1 Star recruits, Daily Rewards, and Side quests, and various smaller changes to existing systems, we hope to keep our worlds growing and ever-changing, just like the world they're inspired from. 
Apart from changes to the systems, our art is another essential component of our grand ambition. With consistent releases of new recruits, gorgeous ladies and captivating gentlemen, our art workshop now consisting of over 100 people, we hope to be able to keep you entertained with one hand in your…and the other on the mouse, excited about the next release and what it may bring. 
We will start the year with almost 1000 gorgeous and horny girls in the Haremverse! And that's something to be proud of!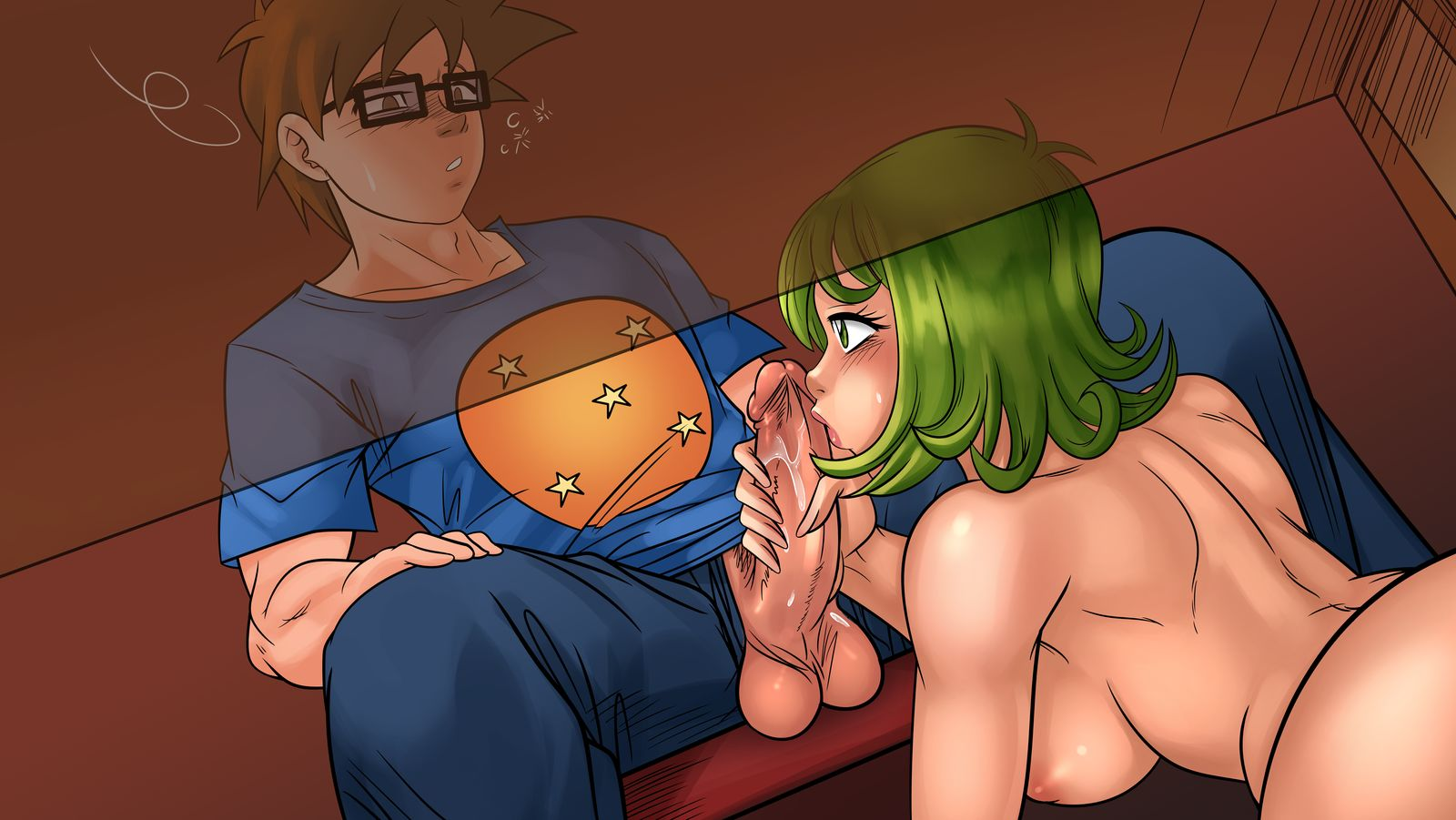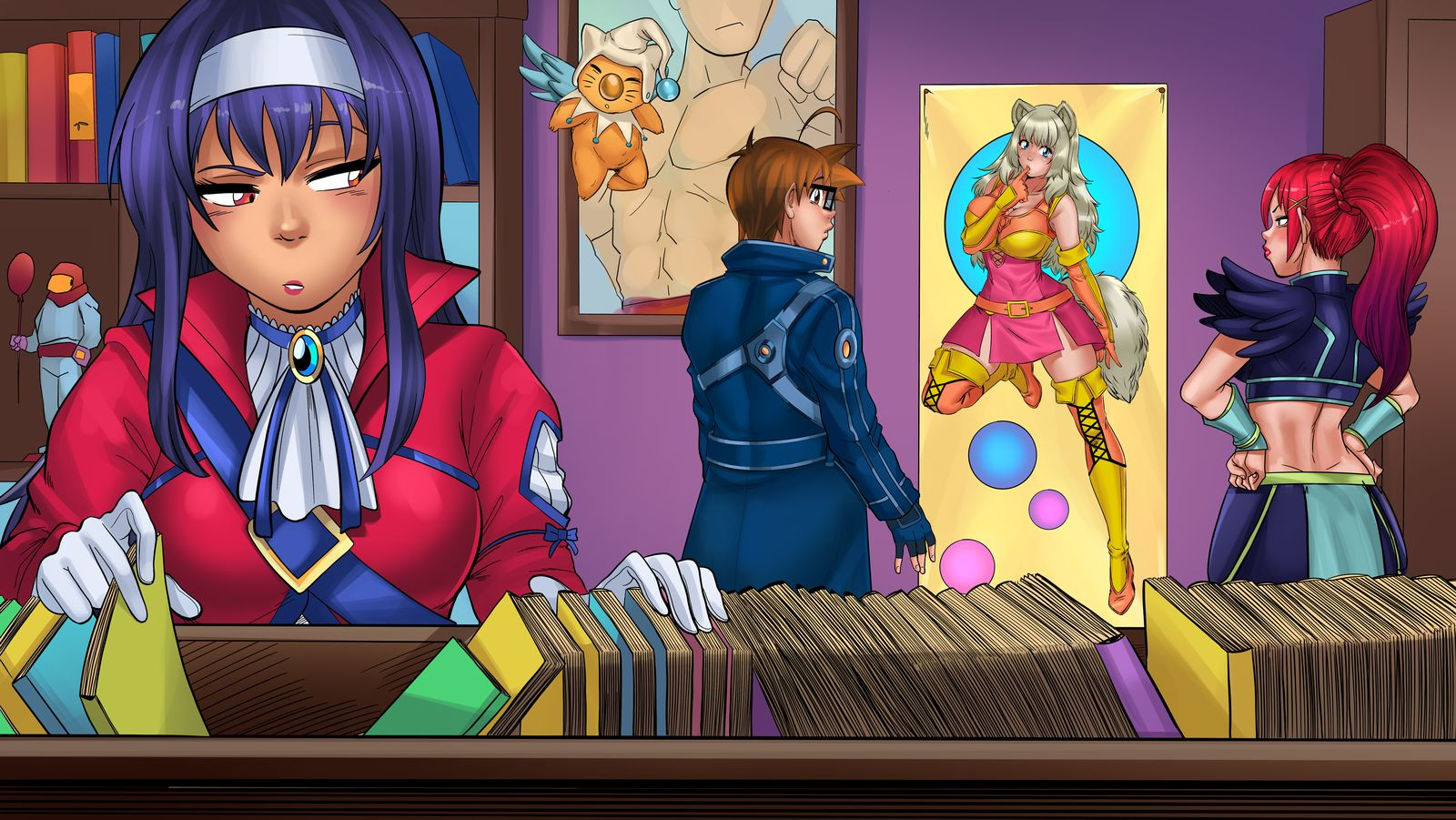 Ever-Growing Community 
None of these improvements would've been possible without you, our amazing playerbase. We're proud to keep you entertained for 5 consecutive years! We value your opinions and feedback and even though sometimes you think we are not reading/listening, we are. We are taking into account discord, social media, forum, surveys and the information from our kick-ass Data Analysis team.
We've had some amazing Q&As this year, bringing valuable insight to us and helping us improve for your enjoyment. Thank you for joining us for these!
We're beyond happy to see our community grow and care for our games. We've created every single product with immense love, passion, sweat and other bodily fluids, hoping to bring these worlds to life and are incredibly proud of the results. And we're most of all proud of you, our players!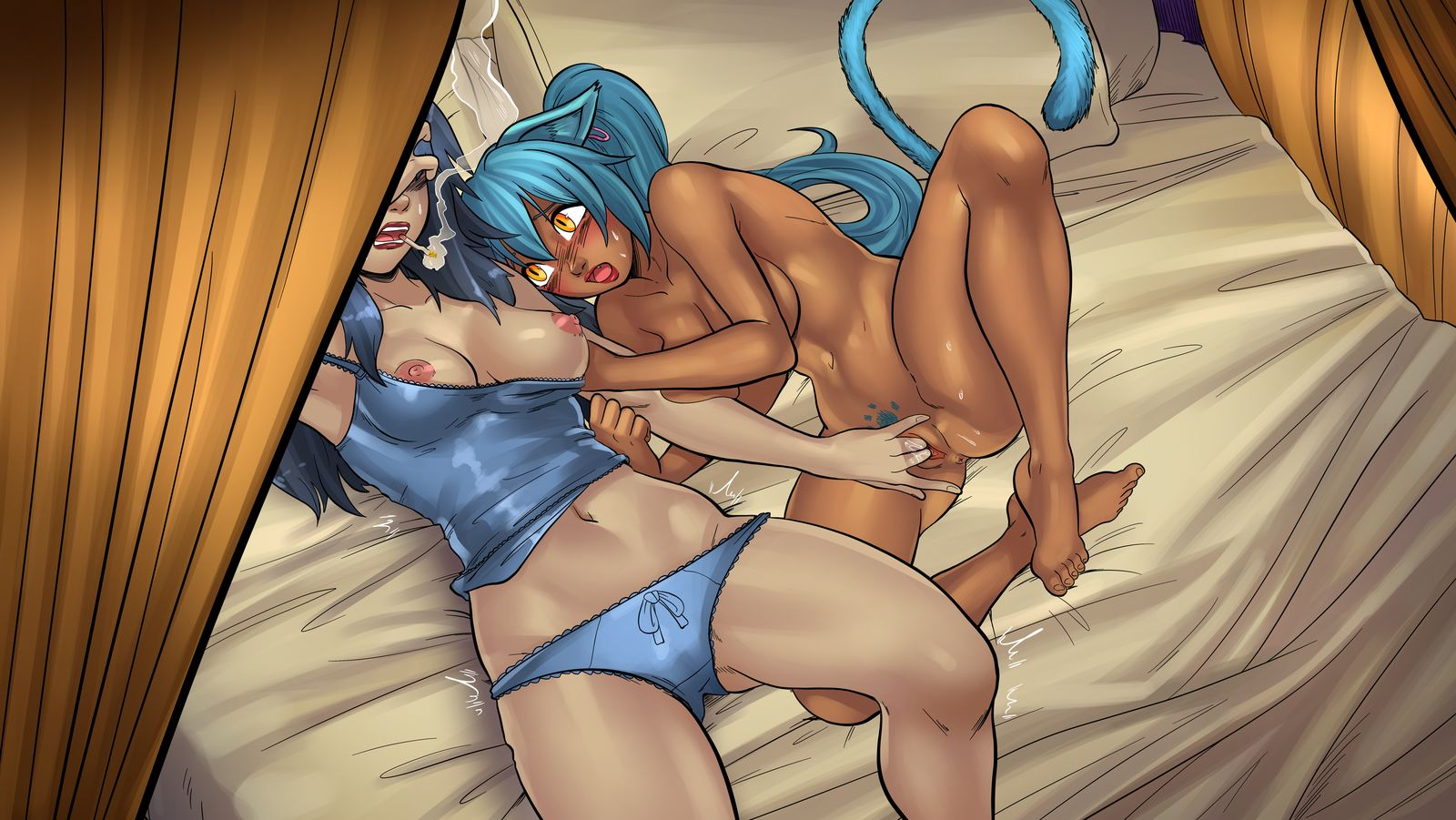 The Evolution of Gay Harem 
Gay Harem has been a passion project for us since its inception. We wanted to provide the best browser game experience for all fans of yaoi and gay content. We're proud of where the game stands now and the efforts we've given to the project. 
Gay Harem has grown immensely in the past 2 years, now hosting more than 800 guys of all shapes and sizes, the team working on it comprised almost entirely of LGBT+ employees, ensuring authentic stories and experiences. Our little proud creation is now a fully-fledged Gay-themed game and we hope to see it grow even further in future. 
And most of all, we're proud of the community and playerbase of Gay Harem. It's rare to see such love and dedication from a community, both praising the good and providing invaluable feedback and constructive criticism for the areas of improvement. The recent Q&A that Rosso, Veles, Peach and Neven had with the player base proved this to us even further. 
Gay Harem isn't slowing down. This little treasure of passion and love will keep thriving and evolving like the rest of our products and we will always love it deeply!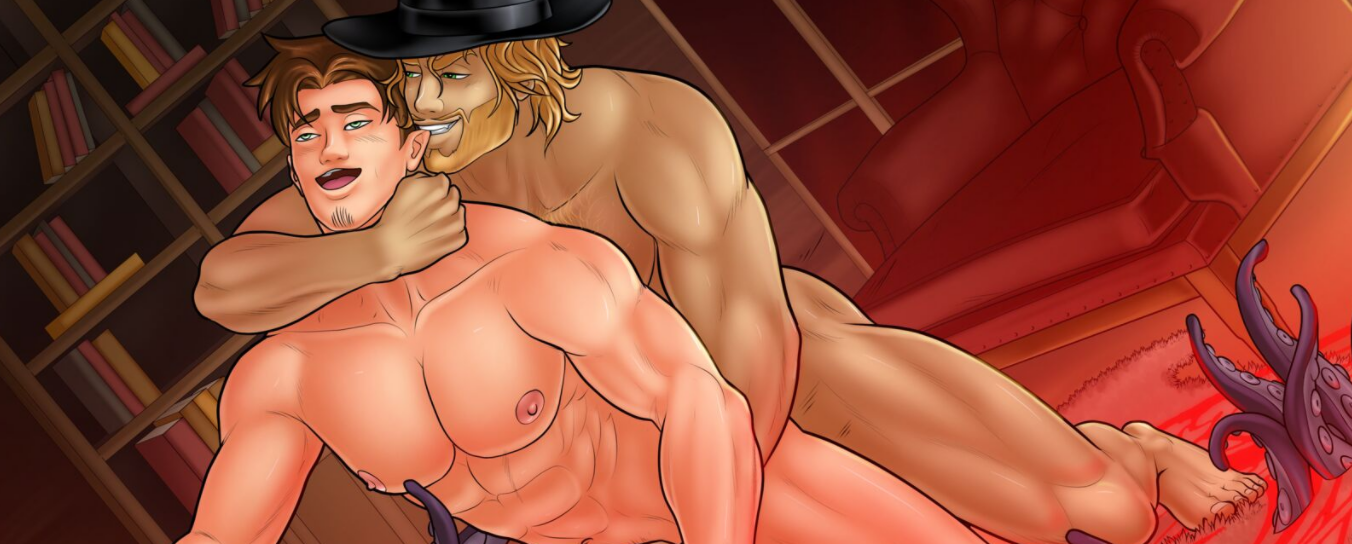 New Friends On the Way
The gorgeous Nikki Benz is our proud Hentai Heroes & Comix Harem ambassador. After serious craftsmanship to ensure a proper vision of the stunning beauty enters the Haremverse, Nikki Benz is the newest performer to join Hentai Heroes & Comix Harem. 
The Canadian superstar and fan-favorite joined her fellow adult movie actress Sara Jay and a party of gorgeous ImLive cam models as winnable characters in the game. We are thrilled to have had Nikki join the 'Haremverse and hope her fans, as well as our players, can enjoy her company in the Harem.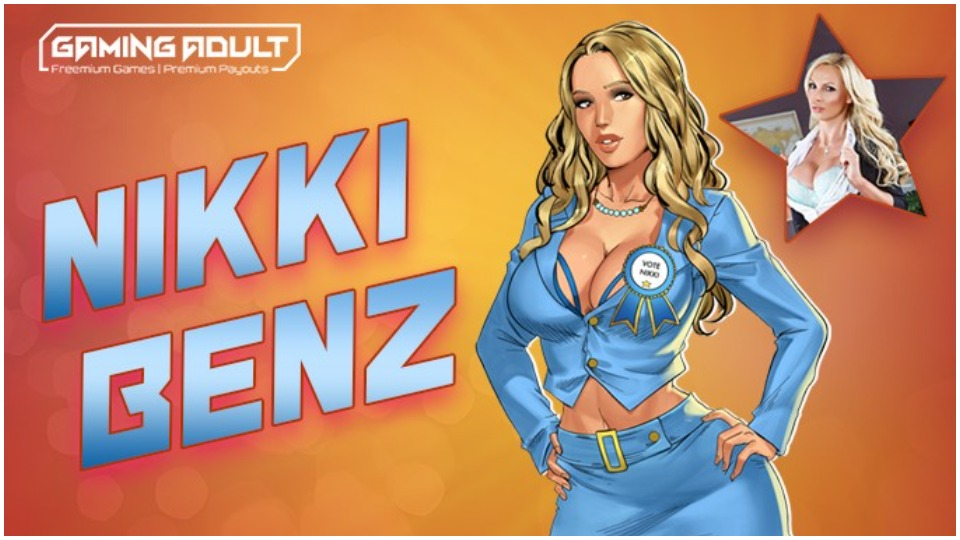 Harem Superheroes Party – In this edition of our crossover event, ImLive cam models cosplayed superheroine characters from Comix Harem. The Harem Superheroes Party kicked off September 10 and ended on September 12. The event featured more than 150 models cosplaying familiar superheroines. Our collabs with ImLive are always mesmerizing, blending fiction and reality and providing a whole other dimension to our characters. We hope to be able to do this again in future!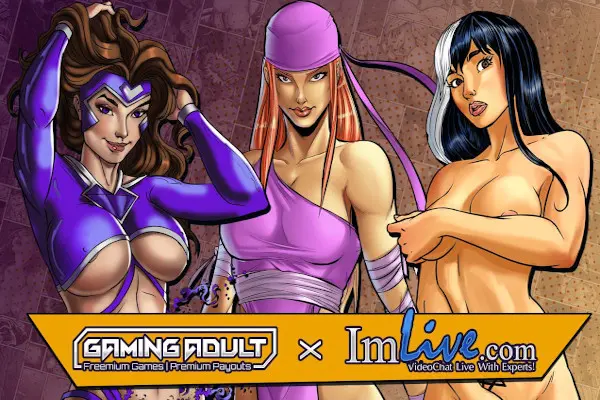 Braving new Horizons 
The Kinkoid Shop
Apart from working our best to deliver great gaming experiences, this year we also dipped our toes in alien waters – working on physical releases from the Haremverse. We launched our own merch line on RedBubble, making it possible for our players to own awesome Hentai Heroes and Gay Harem merch. 
The Harempedia
We also launched a successful Kickstarter campaign and released the Harempedia Vol.1 – a 190 page artbook dedicated to our most popular Haremverse girls and guest art.
With thousands of artworks, poses, affection scenes, it was only natural for them to be compiled into an art book to be enjoyed everywhere and at any time. This project was one of the most exciting endeavors we've undertaken this year and will surely be a topic in the office for a long time to come. We are super proud of the result and love the idea that all of you can hold the haremverse in your hands!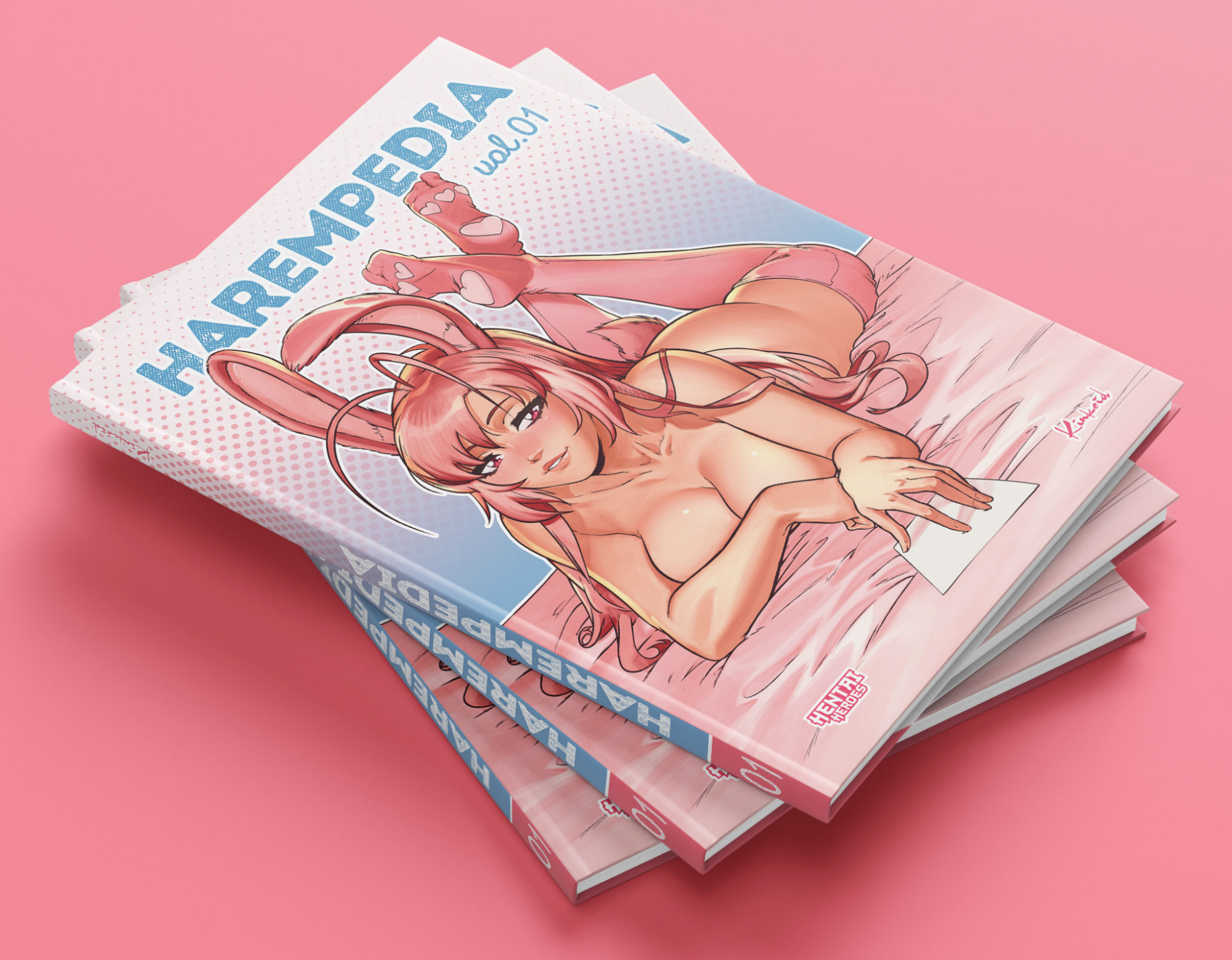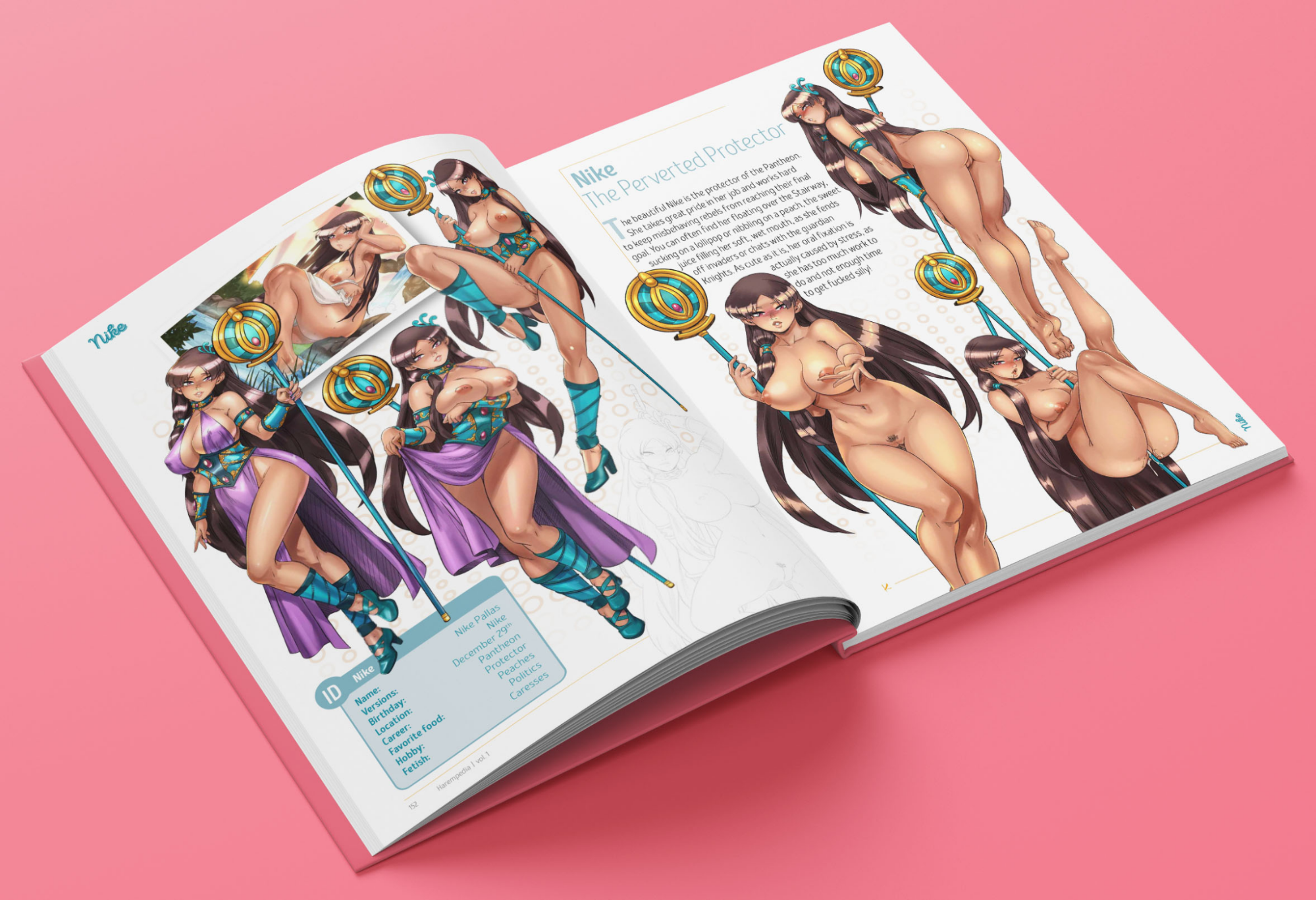 Recognition from the Industry 
As some of you may know, apart from being a popular name among NSFW gamers, we're also a part of the adult industry – one of the most accepting, free-spirited and exciting industries out there. Always striving toward invention, betterment, and pure enjoyment, this industry is one of the best places to be a part of and we're very proud to call it our own. 
This year we got nominated for several awards from different award shows, but our proudest achievement is winning the prestigious GFY award for Best Gaming Studio for the second year in a row, as well as the Best Gaming Studio award from the iconic media YNOT (for the fourth time). 
The recognition from our friends in the industry makes every award sweeter, especially knowing how big the competition is every year, it's a proud achievement for an independent studio. We'd like to thank every one of our friends who voted for us!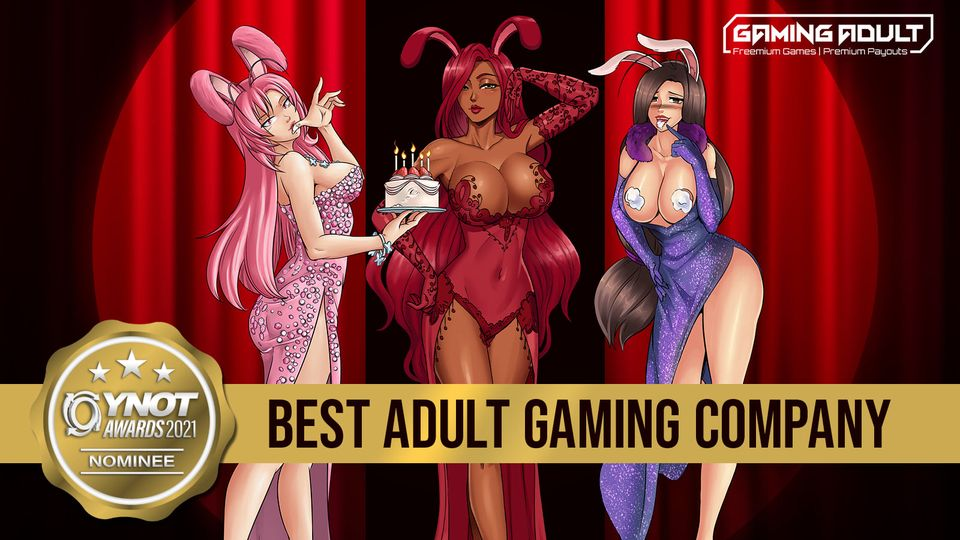 What the Future Holds 
One may never know. If we did, then the world and this journey wouldn't be as exciting. We have several exciting side projects in the making. We're also working on new big titles to add to our ever-increasing world of lust and sexual freedom! 
As with everything else we do, nothing would be as meaningful without you, our players and fans, there at our side every step of the way. Through the good, the bad, and the messy, having you here with us means the world! From a small studio working on its first lewd game to a big studio working on several massive projects simultaneously, our growth is solely because of your support. And we can't thank you enough! 
Everyone at Kinkoid wishes you fantastic holidays and a happy new year! Let's keep on riding this lewd rainbow road of bobs, veganas, dildos and cocks! We can't wait to see where it will take us in the future. 
A massive THANK YOU. 
Team Kinkoid