Patch Notes 17.08.2022
World 5 Bigger in Texas
Quest

6

:

Teacher's Pet

: Woah! You're my teacher? You're not what I expected!
Quest

7

:

Girls on Film. 

 Yes, Carli! Arch your body more! And you, Celeste, lick her all over! This is what the fans want to see!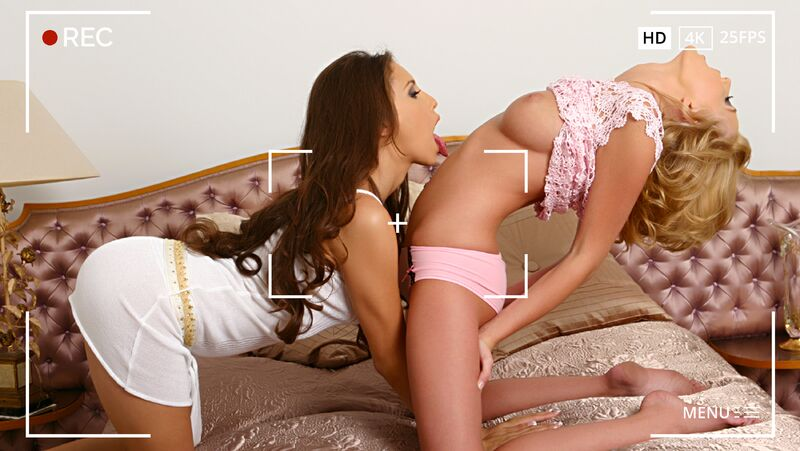 New Features!

Clubs and Club Champions
What are the clubs?
  And why should you join one

What are the clubs? 

It's a cozy place, where you can gather with fellow players and discuss anything you wish
How do I join one?
You can join a club by searching for Name or ID

 
Or create your very own club

Why should I join a club?
Simple! Bonuses!
Not only will you be able to enjoy the company of people who have similar interests as you, but you will receive all kinds of bonuses for simply being in a club.
By contributing ¥men in the club, you and your club members will receive various bonuses such as increased %  gain for XP gain, stat increase, maximum member cap, and others!

How can I participate in the Club Champions? 
In order to participate in Club Champions, you have to fulfill two requirements:
Be part of a club; 

Have at least 15 Stars in your Harem.
Once you have completed both, you can participate in the challenge.
Who are the Club Champions? 
Club Champions are not easily impressed, but they have a lot of rewards for the players who manage to do it.
Club Champions are assigned to a Club and are visible only to the Club Members. Depending on the progression of the Club, the Champion will have a respective level and tier. 
Each club will be able to challenge a Champion. The feature will start with 3 Champions, who will rotate once per month. We are planning to release more Club Champions who will award more recruits. Each Champion awards one base recruit.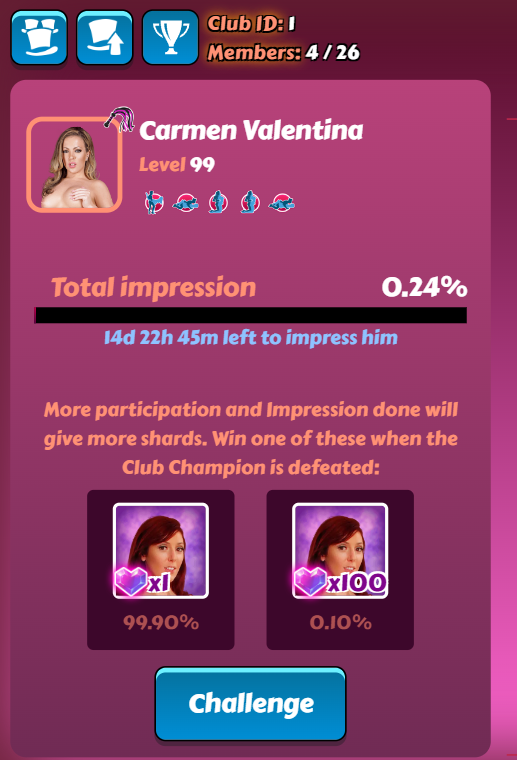 How do I challenge a Club Champion? 
You can find the Club Champions only in your Club Menu.
The Champion in the current rotation can be challenged by spending Champion Tickets. Anyone from a Club can start the challenge.
 Challenging and fighting Champions happens with the same gameplay as in Sex Champions:
The champion generates 5 poses;

The Champion has his template with Battle Attributes;

The Champion has a Girl assigned to him on his team;
Club Champion's impression (progression meter) is a shared goal for the whole club.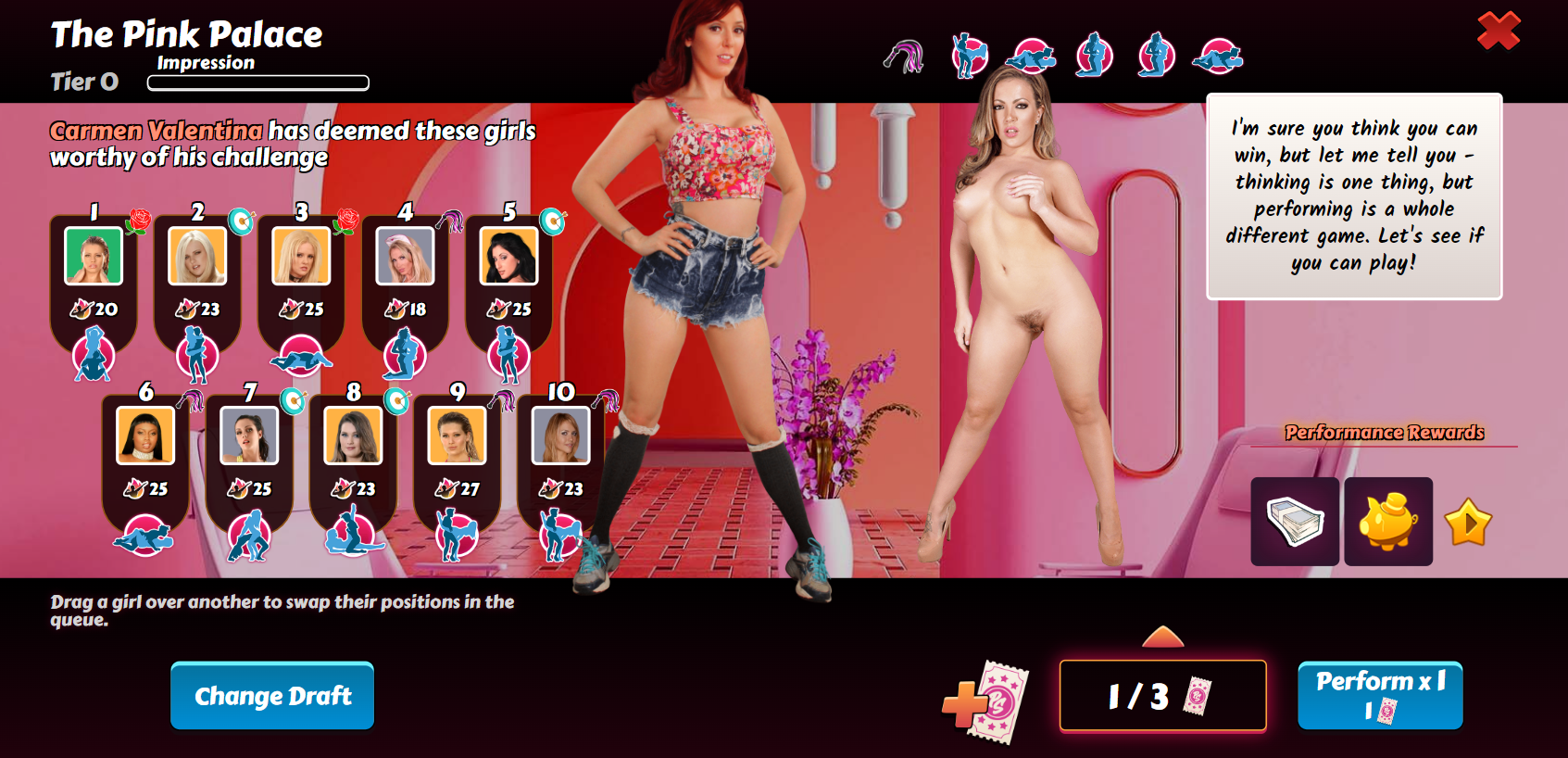 What does a challenge session look like? 
After you or a member of your Club has challenged a Champion and had the first fight: it's on!
The Countdown starts and once over the Champion's impression is reset to 0. After each individual challenge, the active player (the one who just challenged) has a personal cooldown of 15 minutes. However, the other Club members are not affected by this cooldown and can continue the performance. Or the player can use gold to skip the reset.
If the Club wins, the Champion enters a 24-hour cooldown (as with the single-player) which is in effect for all the club members. The Timer can be skipped by anyone and the cooldown will be removed for all Club members. 
If another player has removed the cooldown while one was trying to pay, a notification appears and informs him that the price was already paid by another player and will refresh the screen showing now that the Challenge session is active.
Club Champions have one stage that must be completed in 24 hours. When the tier Changes, the Champions level up. After 10 failed attempts to impress him, the Champion tier will revert back to the previous one.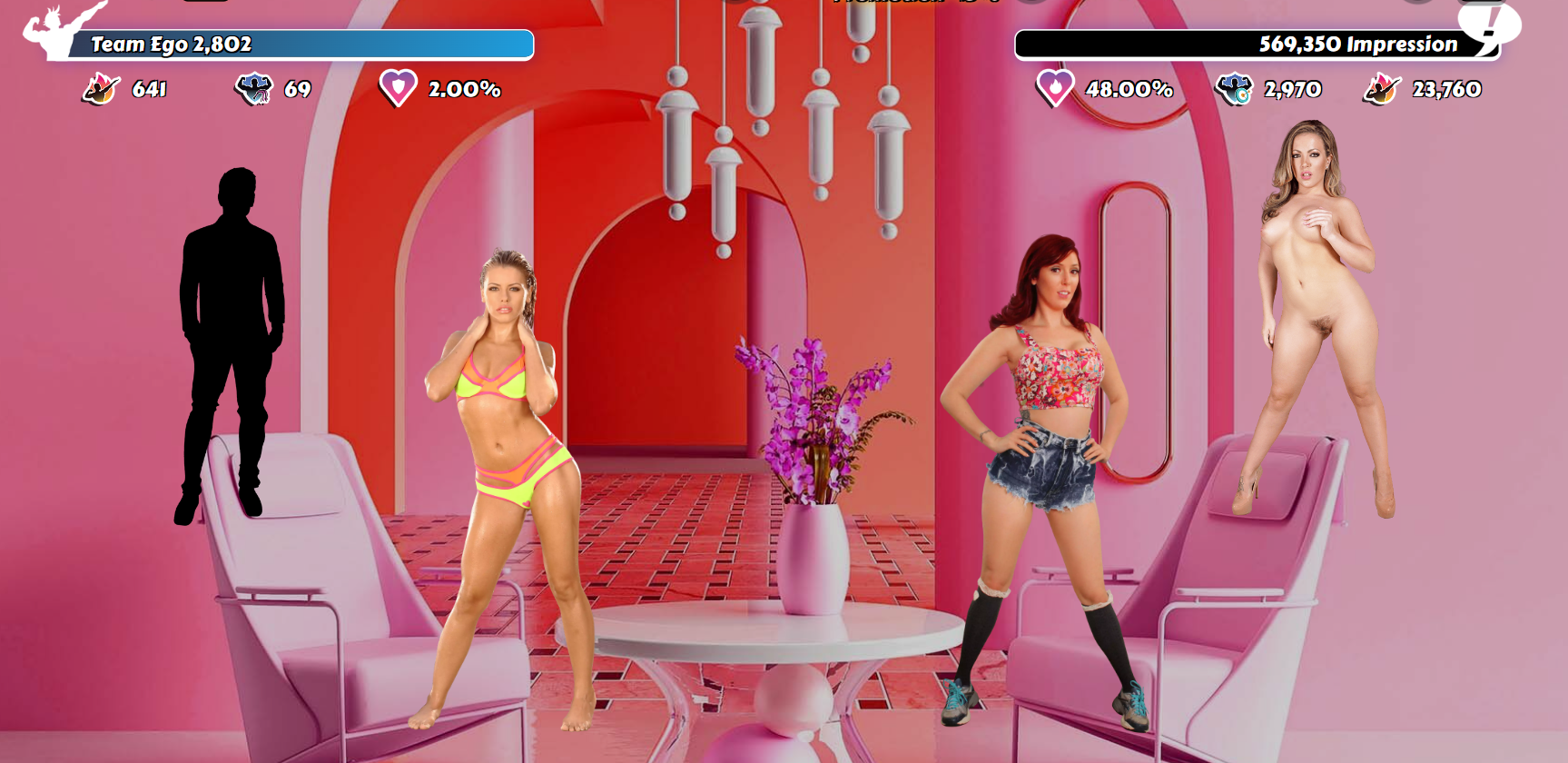 Why should I participate in Club Champions? 
To show that your Club is the strongest and get to know your Club members better! Not to mention that you will get new exclusive girls and other delicious rewards! Club Champions encourage cooperation and communication while still being individually rewarding.
The better your strategy as a team, the bigger and better the rewards will be. But even if you fail, you will still get things. What do you have to lose? 
When you win a performance against a Club Champion, you receive money and contribution points (a new type of reward, specific to Club Champions).
The final reward, after you and your Club members have defeated the Club Champion within the 24-hour limit, you will get Affection shards of the Club Champion girl/guy and some other amazing rewards, depending on your contribution.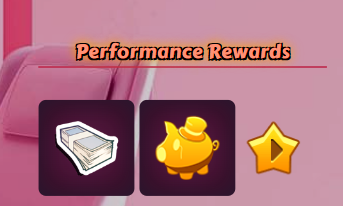 The first Club Champion Carmen Valentina has opened her Pink Palace

You really know how to make a girl lose with pleasure. Okay, you can have me any way you want! Just make sure to make that pussy cum so much it really gives in to you!

Challenge Carmen Valentina and Lauren Phillips will be yours!
Patch Notes 10.08.2022
World 5 Bigger in Texas
Quest

4

:

Early Bird Gets the Sperm

: Huh? Is someone there?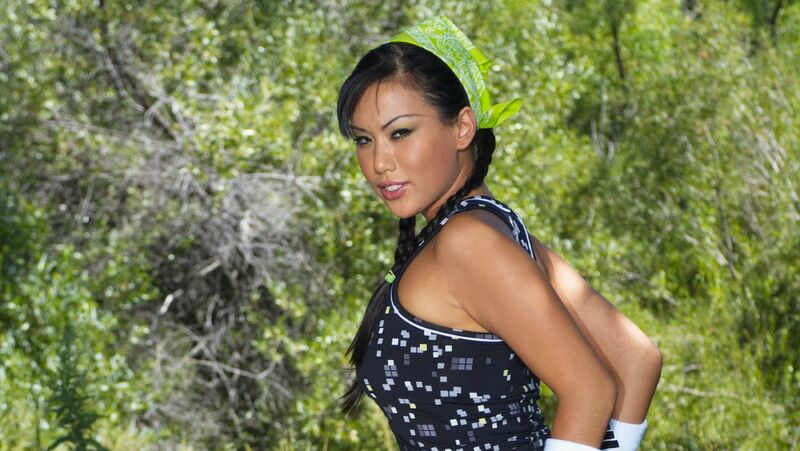 Quest

5

:

Porn Supernova. 

  Hello, Miss Lee!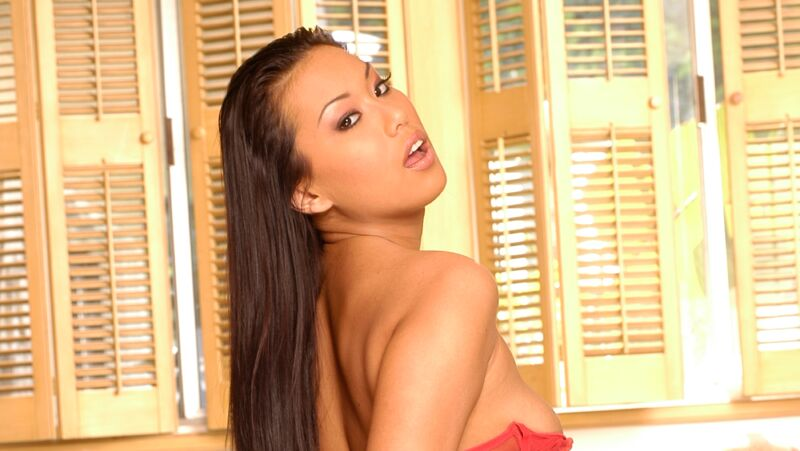 Patch Notes 03.08.2022
World 5 Bigger in Texas
Quest

2

:

Dick Inspector

: So who is this Jodi Taylor? And what is a… dick inspector?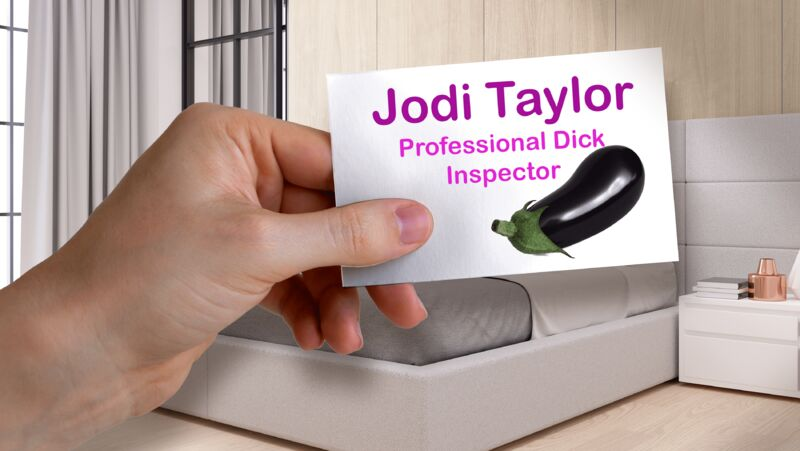 Quest

3

:

Pussy Purr. 

  Look through the little crack and enjoy the peep show!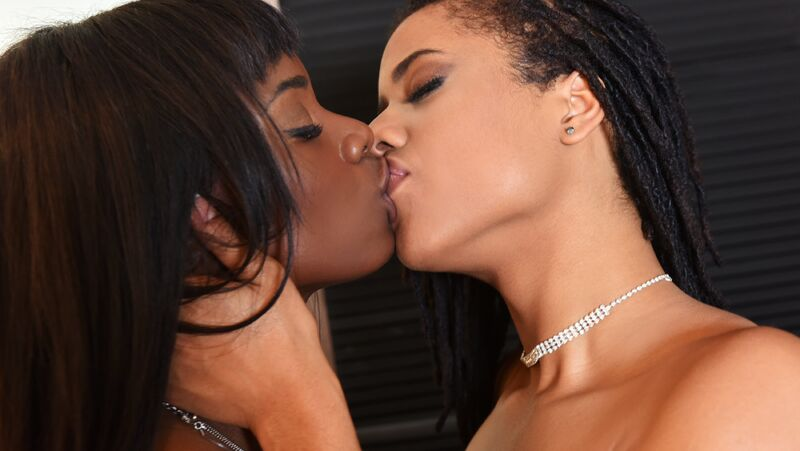 Nightclub 
New ImLive girls has been released!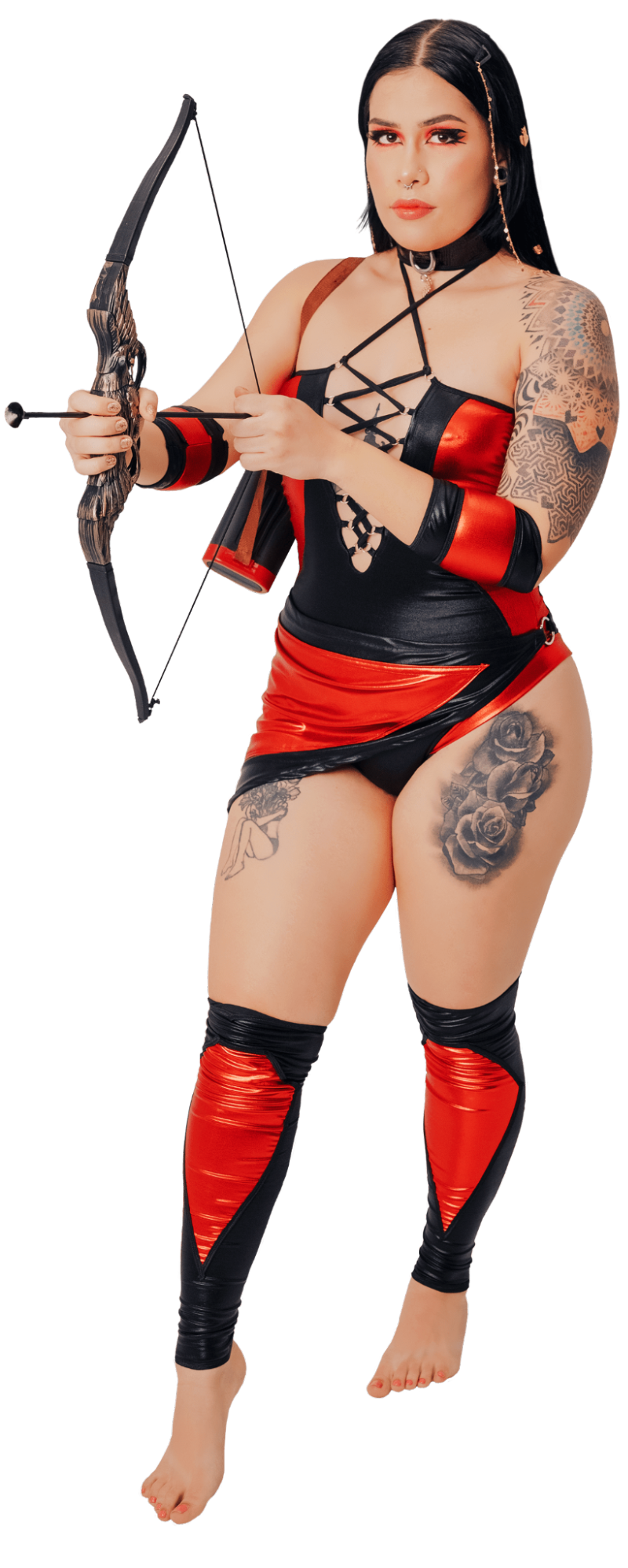 Mythic Night Club pool has been updated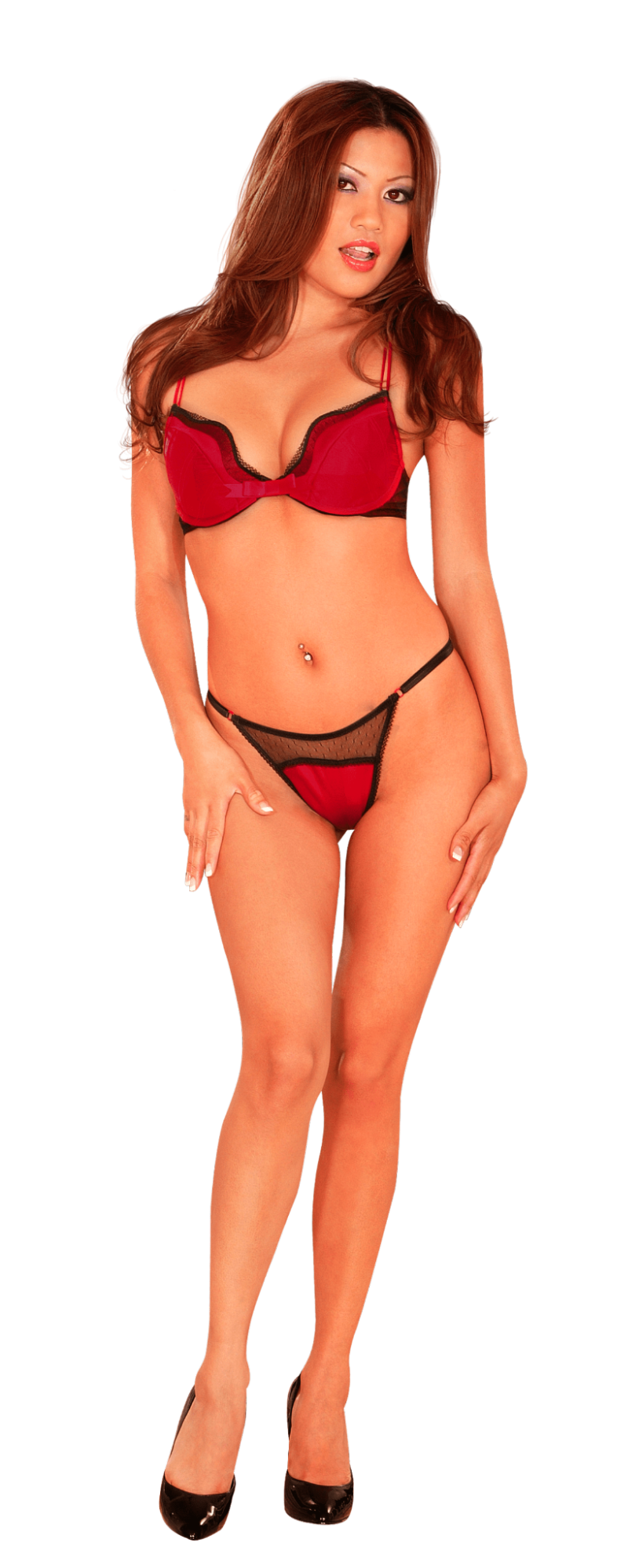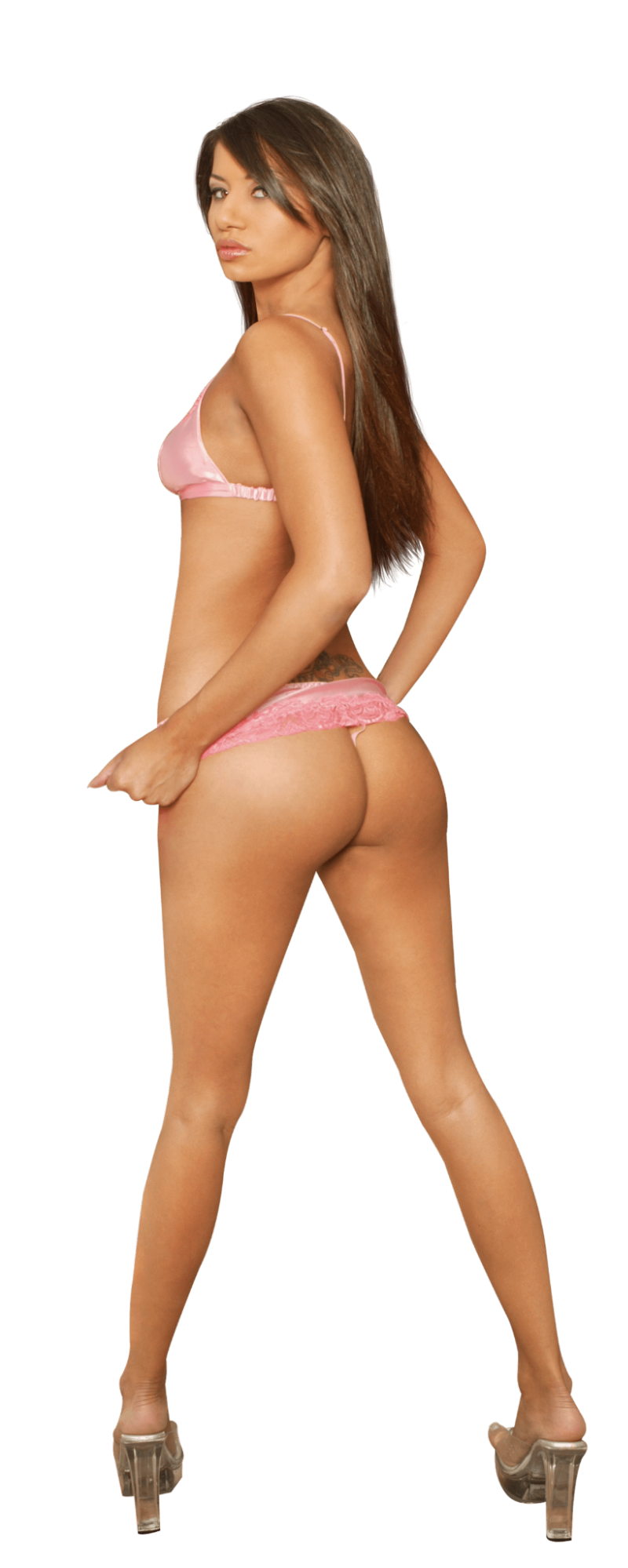 Charmaine Star, Bobbi Blair and many others!
New feature!
Places of Power!
What are the Places of Power ?
The Places of Power is a brand new feature that is here to stay. Once unlocked, the feature will be permanently available. Each Place of Power has its own name, level, description of the lore, and the requirements to achieve your mission.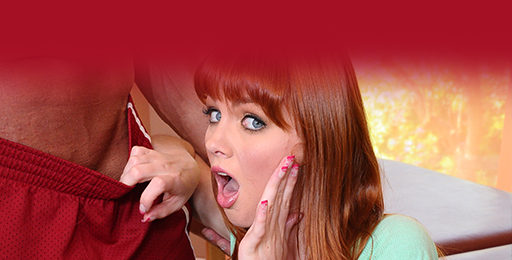 What is a mission?
Read carefully the requirements of the mission. It will reveal you indications on how to create your team (ex: "You need to generate 7,98M Hardcore power with the help your girls").
The duration of the mission depends on the power you gathered with your team: the more powerful the team is, the shortest the time to fulfill the mission is. If the waiting time is too long, you can decide to skip it in exchange for gold. At the end of the mission, claim your reward!
What is the goal of Places of Power? / How to assemble a Team?
For each Place of Power, you'll have to complete a mission. The first step to start a mission is to create a Team of girls with as much power as possible. Once you have enough power, you'll succeed to complete your mission. The time to finish is determined by the power of your Team. You can decide either to assign a mission to a group of girls that you manually select, or to Auto Assign this mission to girls randomly selected. Your Team can consist of only one girl as long as her power is enough to cover the required minimum. The more you experiment with the girls and the Team, the better you will get at fulfilling your missions and getting rewards.
Where can you find Places of Power?
The Places of Power are available from the Activities page (from the map or the drop down menu), next to the sections "Missions" and "Contests".
What is the "Level up" button for?
The button "Level up" allows you to upgrade the Place of Power in order to increase the level of the rewards. By leveling up, you slightly increase the level of power required, but you also get bigger rewards! The Level up is permanent: it means that once you get the girl, you won't go back to Level 1. Think of it as an investment which will pay off greatly with time!
Why should you visit the Places of Power?
Each Place of Power gives its own rewards: Orbs, Tickets for the Sex Champions, shards for one exclusive girl. Don't forget: by leveling up, you'll get even bigger rewards (the same  type of rewards but MORE!).
What should you do once you've won the girl of the Place of Power?
You can keep playing to get other awesome rewards. New girls will be added in the future. And there will be new Places of Power later on. Every new Place of Power will give you a new opportunity to create new Teams of girls and get new rewards and new girls!
More Girls in Places of Power 
You can recruit more than one girl from a Place of Power. Places of Power will have more than one obtainable girl in its rewards pool. In order to unlock the second (and later on third, fourth) girl, you need to already have the first girl in your Harem. 
How many PoPs can I play simultaneously?
There is no limit to how many Places of Power you can play at the same time, but currently it may prove difficult to play all of them at once.
Auto Assign All and Claim All Rewards buttons.
We've added an "Auto Assign all" and a "Claim all Rewards" button to the Places of Power menu.
"Auto Assign all" will auto-fill your Places of Power with the required recruits and start the missions. It's important to note that the Place of Power will be started only if you can start the mission at max power; Otherwise the particular PoP will remain idle;

"Claim all Rewards" will claim the rewards of currently completed PoP missions. All rewards will be neatly listed in a single pop-up window.
Patch Notes 27.07.2022
Adventure 
Patch Notes 25.07.2022
Quest

12

:

Dream Cum True

. Ashlynn! So glad to see you!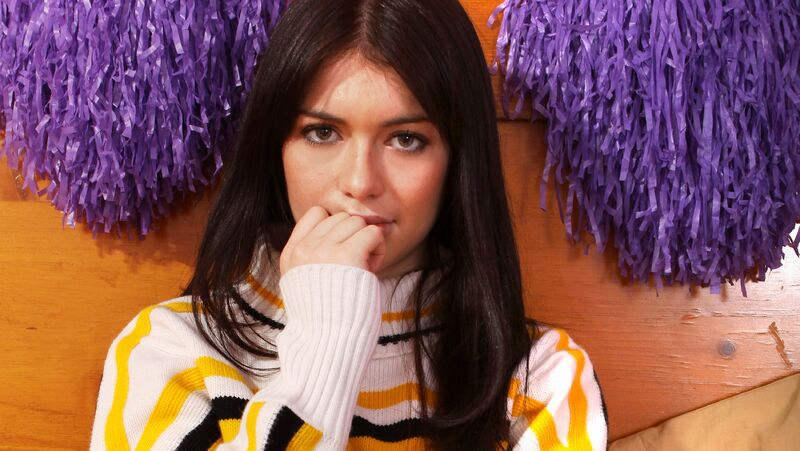 Quest

13

:

Anything for You!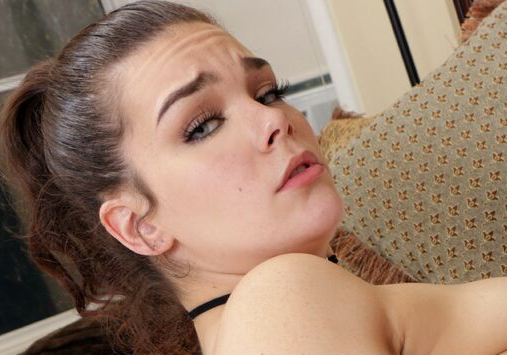 New Adventure is upon us!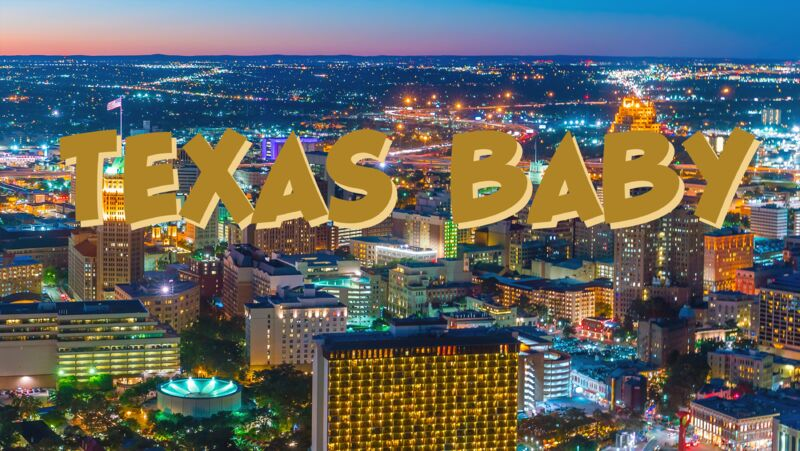 Quest

1

:

Just the Tip

. Stallion! Welcome to Texas! You'll make it big here!
Improvements and Balance changes
Path of Virile
All PvE objectives "Do Villain performances" will now provide 3 potions (up from 2)
Seasons
Great Orbs x1 have been replaced with tickets for tiers 20, 34, 39, and 47
Patch Notes 20.07.2022
Adventure 
World 4

Homecumming

Quest

10

:

Deep Massage

. Hey there, my heavy-balled babe! You're just on time! Let's begin!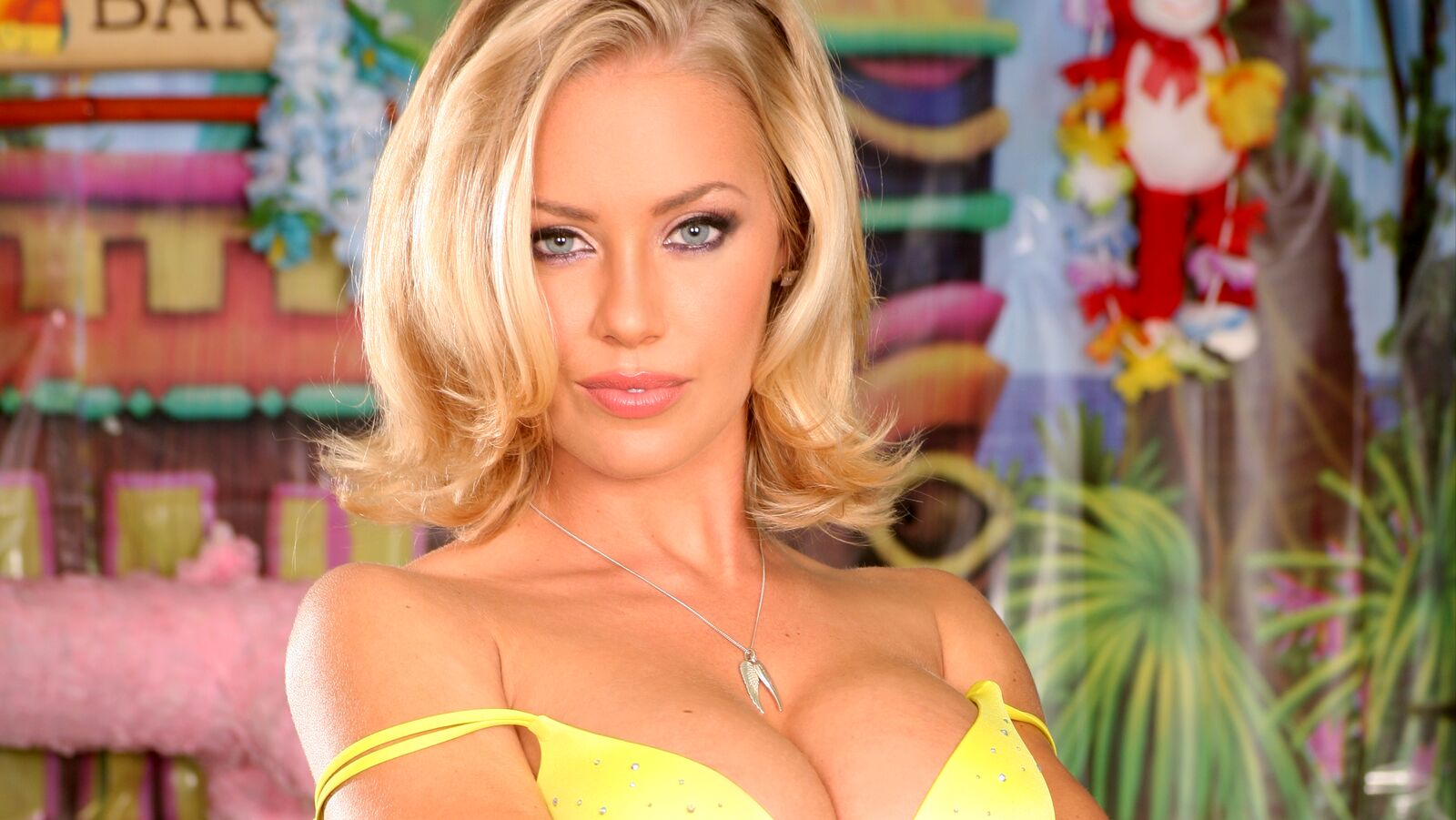 Quest

11:  Best Served Hot. 

You might not remember me, but we went to high school together…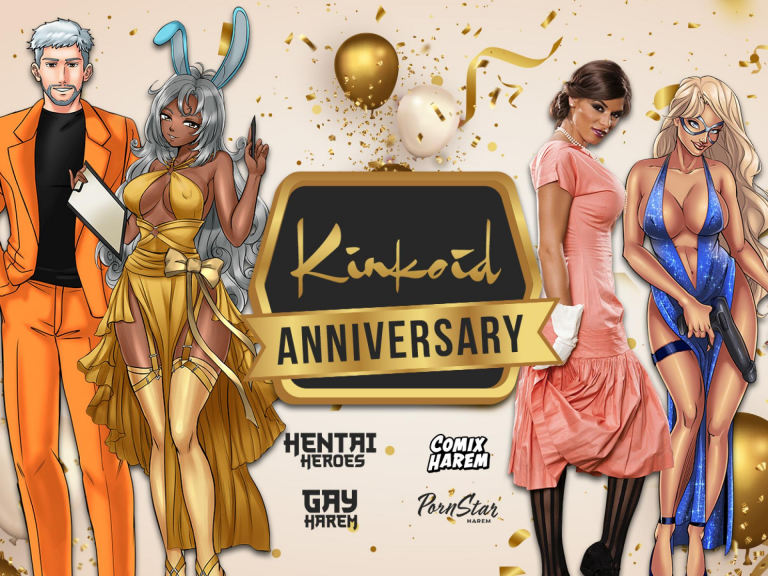 Read the PS. at the end of the article for a very special & fun game/surprise!
New Event type

Seasonal Events!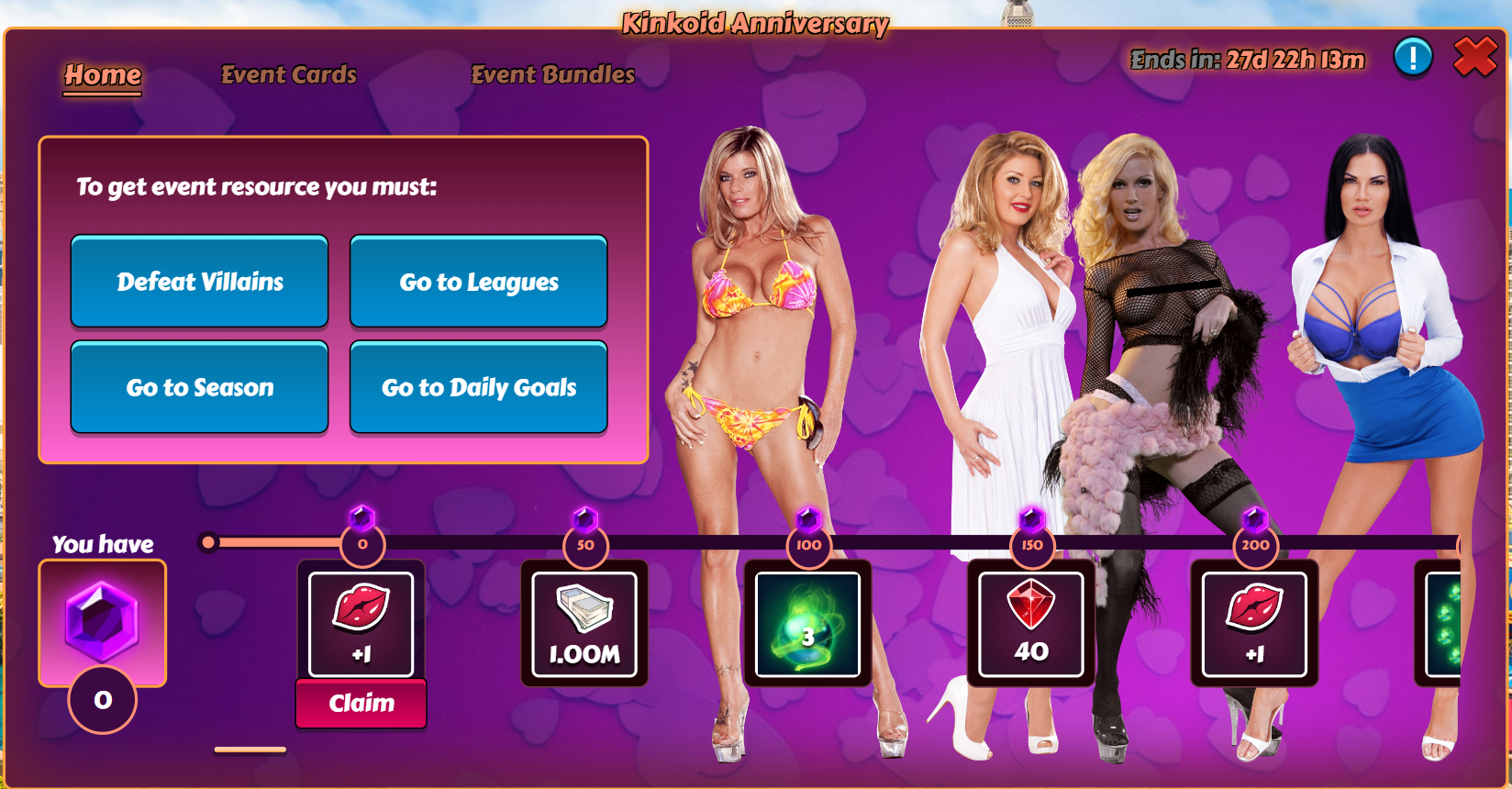 To celebrate our 6th Anniversary we are adding a new type of event!
What are Seasonal events?


Seasonal events are a new event type that will be working in synergy with several other ingame features.
These events will be recurring less often than regular events
(On occasions such as New Year, Valentine's Day, Anniversary and others)
Tons of rewards!
With special events comes special rewards

You will have to complete a path by collecting a specific type of token called a Crystal 
By completing this path you will receive rewards (the main reward being exclusive seasonal girls). 
How do I collect rewards?
You have to progress through a path of rewards by collecting a special seasonal currency called Crystals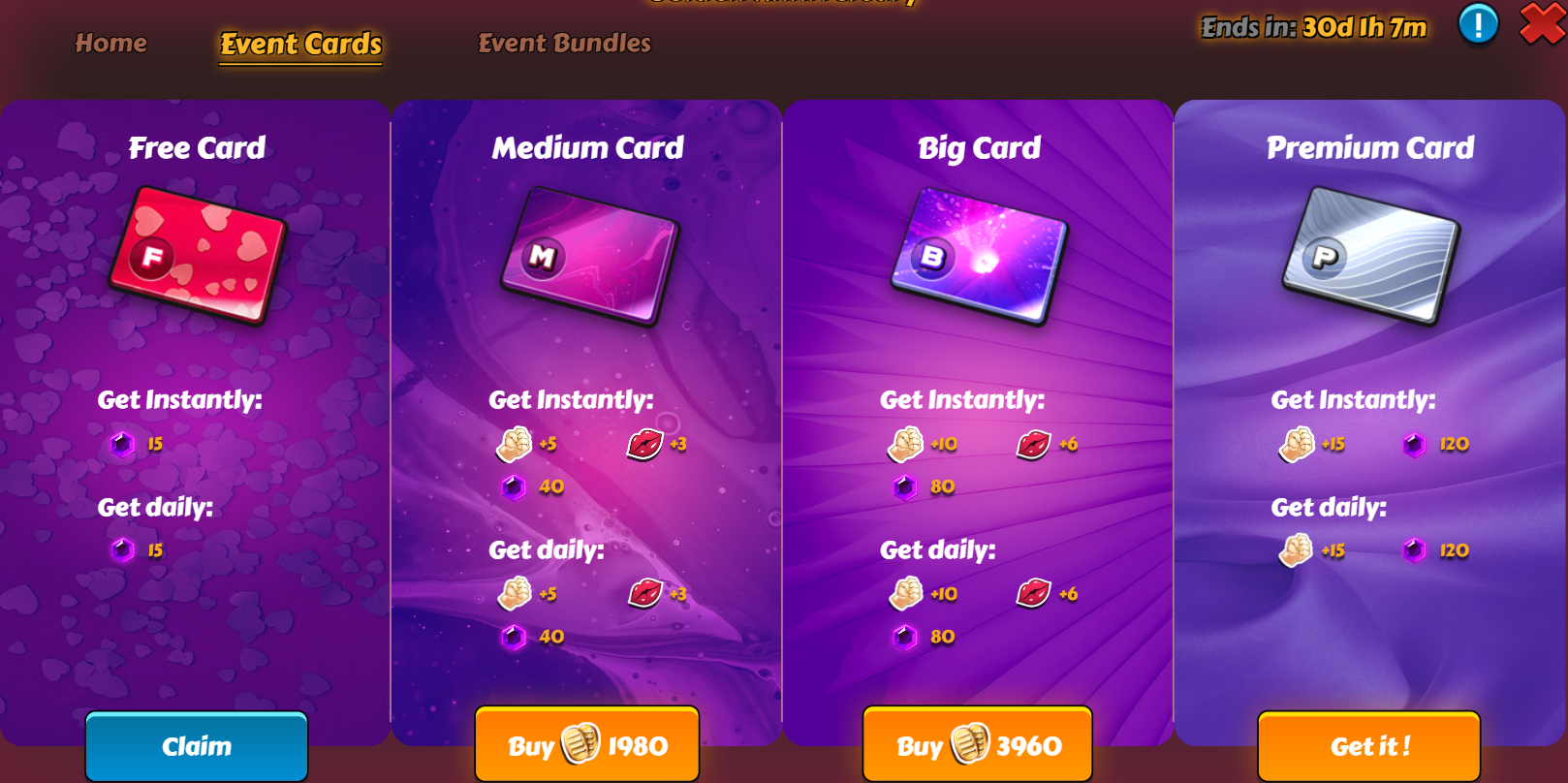 How are the Crystals collected?
Crystals are collected by going through regular ingame features such as  PvP, PvE, activities, but also bundles and special event cards
What are event cards?

Event cards and packs will be working like the regular monthly cards but for the duration of the event only but with an added value to them. 
The cards will be purchasable in Kobans except for the Premium card.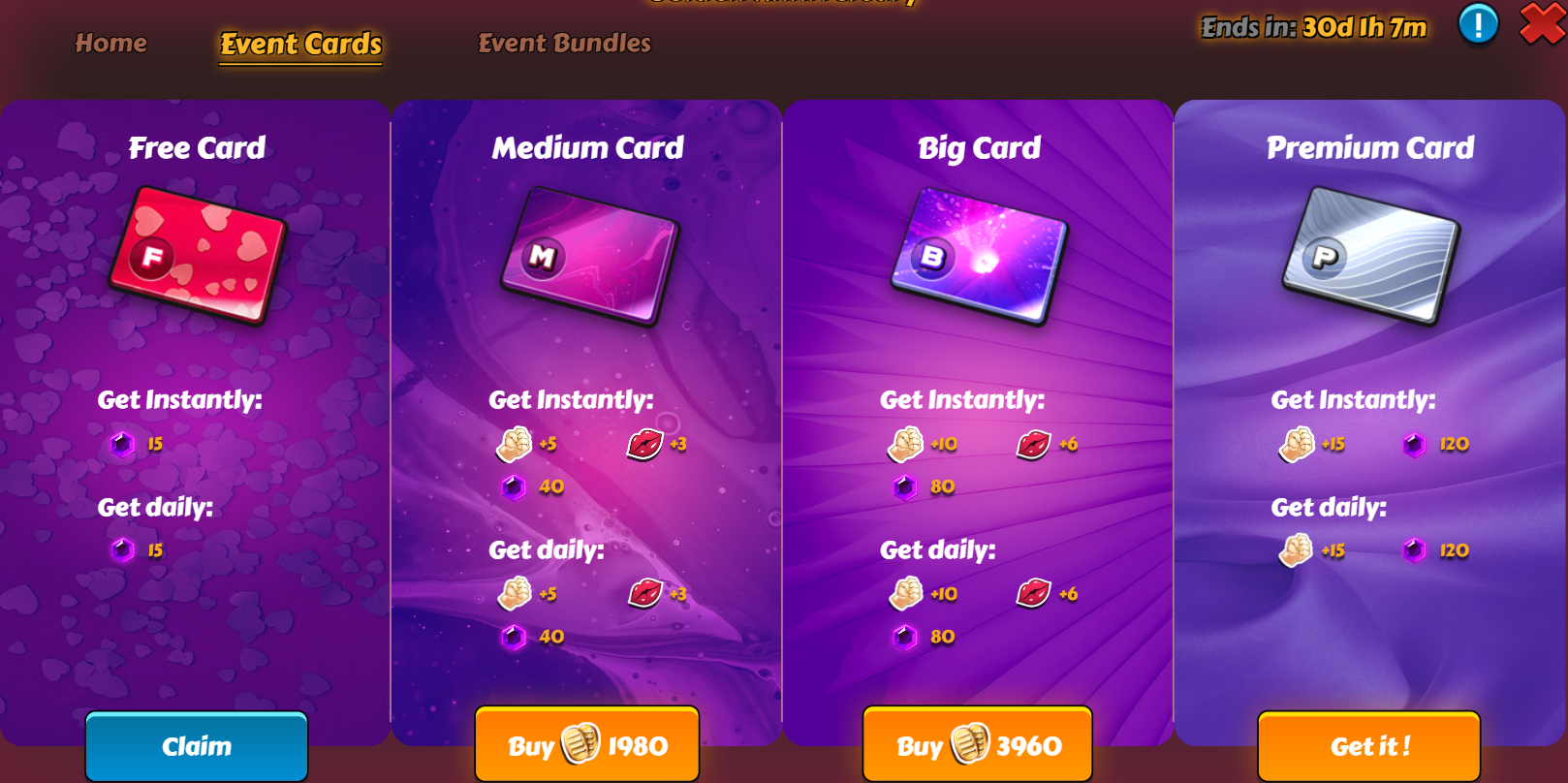 Improvements
Star income
Cash income from all Stars has been increased by 25%. We're also working hard on introducing additional income-generating features (like those we have in our other products) to balance the overall cash income in the game. We're working on large-scale improvements in this area and this is only the first step. 
Daily Goals
The following Daily Goal types will be with reduced requirements:

Sell Items

Buy Items

Wins in Leagues

Level-up Stars

Star grade

Pachinko Great, Epic

Use Orbs

Use Gold
Patch Notes 11.07.2022
Adventure 
Quest

8

:

Sharing Is Caring

. Stallion! I figured out the problem!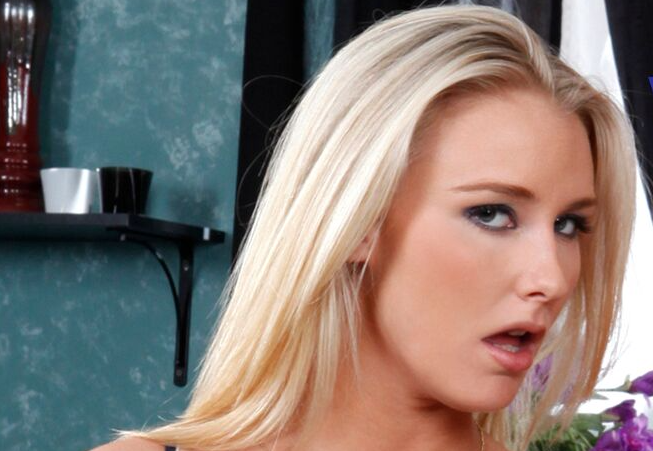 Quest

9:  Peach Juice. 

Thank you for the invitation…I'm very thirsty.  I'd love some…peach juice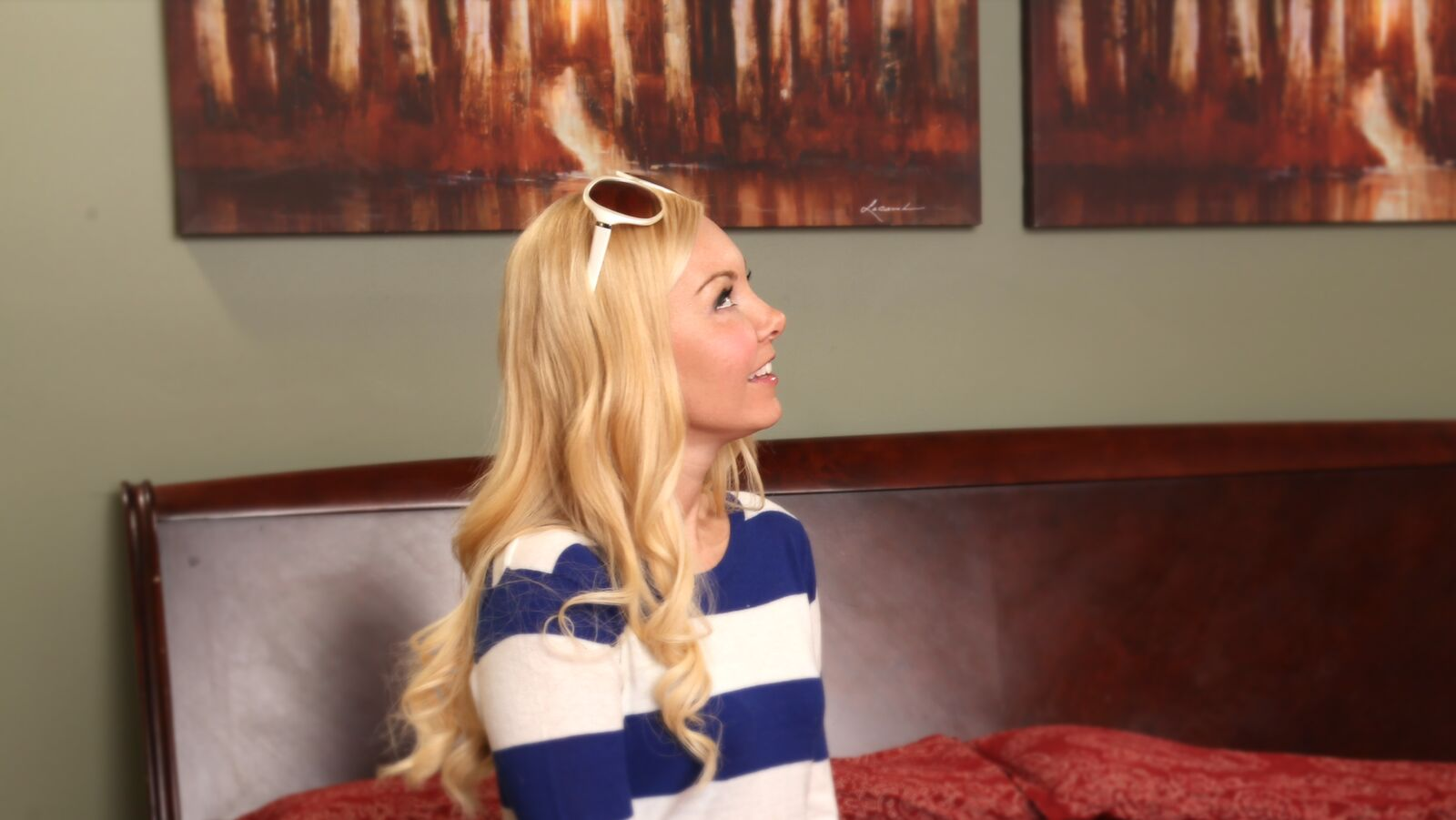 Q&A Follow up! 
Feedback from our Q&A

Share Before & After photos of post-production of Pornstar Harem – how it looks when we get it raw vs when we're done with the edits.
A Blog article on Kinkoid.com with every world, quest, and stars featured in the quest.
New feature
Babe Bang
Always wanted to Bang your way through a Babe Battle?
As we continue to transform our games into more classic RPGs, it's time we introduced a new event to entertain you and provide you with a completely new opportunity to win awesome rewards.
Oh, and did we mention … win brand new exclusive Babes! 
What is Babe Bang? 
To participate, you will need to prepare 5 different teams and perform against a Boss.
After each performance, your team will lose some Ego percentage.
The Babe will join your Harem once you've defeated them 100 times!
What do I need to know before preparing my teams for the battles? 
To challenge the Babe, you will have to create teams. You can create your teams one by one and you only need to create one team before beginning to battle the Babe.
But beware! Once you form a team(s) it cannot be changed afterward.
Also, the characters you use in one team cannot be used in another team.
 What happens if my team reaches 0% Ego? 
If your team reaches 0% Ego, that means that your team has become too Tired to fight and needs to rest.
Patch Notes 06.07.2022
Adventure
World 4 –

Homecumming

– Quests

8

and

9

–

Eating Out

and

Memories and Mammaries

– Earn your Hometown glory with these 2 new chapters.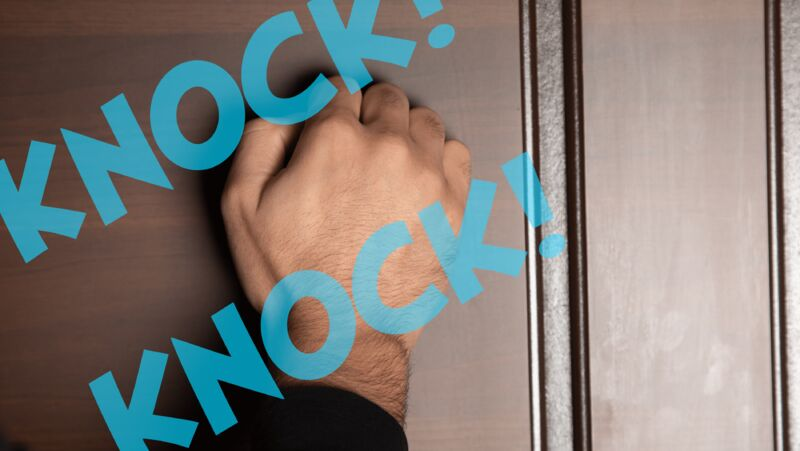 PornStar Harem Q&A with daddy Rosso
Stallions, we have some super exciting news for you!
Rosso, the creator, founder, and daddy of PornStar Harem, will be your Guy-For-Q&A.
You'll be able to ask him all your burning hot and juicy questions about the game (in English).
The Q&A will happen on July 12th at 6 pm UTC+2, in English on the PornStar Harem discord!
Get your questions ready, stallion!
Patch Notes 29.06.2022
Adventure
World 4 Quests

4

and

5

–

Besties with Benefit

and

Step-MILF

Continue your Homecumming adventure with these two exciting chapters

Harem & Star balancing:
Last week during the Path of Virile event, we realized that the balance between Starting and Common rarity Stars needed adjustment: a number of Starting-rarity pornstars have been switched to Common rarity, permitting you to get more potions to progress in the PoV.
However, this pointed out a significant imbalance in cash that was produced by most of the girls in the game. To avoid an uncontrollable growth in the game economy, we have balanced the Stars' salaries in the game: now your Harem will produce less cash compared to before, but it will be at the same rates as our other products (Hentai Heroes, Gay Harem, Comix Harem)
We understand that this could be inconvenient at first, but it's the only way to ensure a long-term balanced experience of the game.
We thank you for your understanding.
Mythic Night-Club
A new Night-Club is now in town. Mythic Night-Club lets you recruit ultra exclusive Stars for a limited time.
1 game = Gives a chance for 1 Star or 1 Legendary Item

Price: 150 Gold or Orange Night-Club Orb

Guaranteed gems of a Random Type
 3 games = Gives 10 Star Attraction shards and 2 Legendary Items.

Price: 840 Gold or 3 Orange Night-Club Orbs

Guaranteed gems of a Random Type
6 games = Gives Star 25 Attraction Shards and 5 Legendary Items

Price: 1,980 Gold or 6 Orange Night-Club Orbs

Guaranteed gems of a Random Type
📢 You get 1 Free game every 48h. The pool of Stars changes every 48 hours, except when there is an exclusive event and the change is every 12 hours. 📢
With Mythic Night-Club being available, some in-game rewards will now award a Mythic Orb – Mythic orbs can be used to play the Mythic Night-Club. Some of the places where you can get orbs are Legendary Contests, Leagues, Couch Surfing, Seasons, Path of Virile and others.
All the Stars from past events are there, including Stars from Legendary Events, Star rewards for completing event missions, and Night-Club Stars.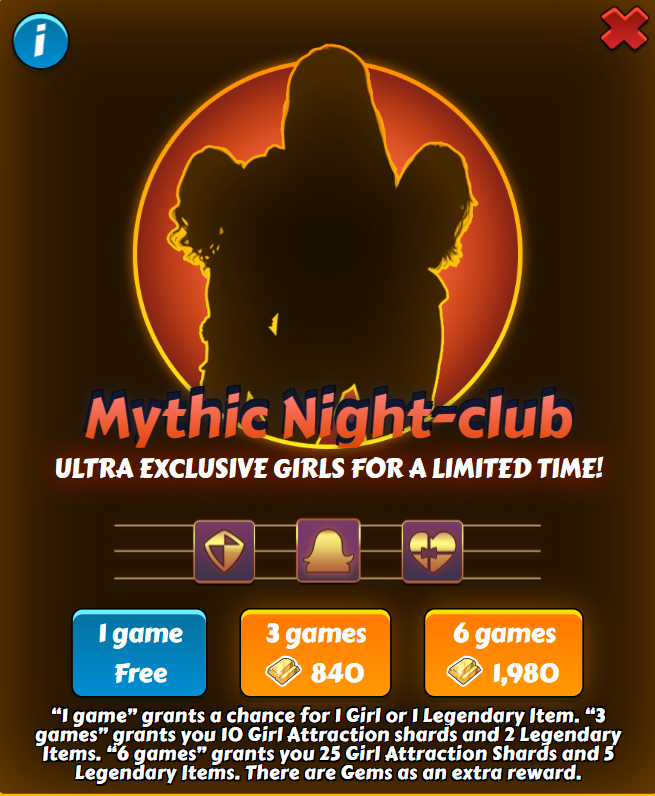 Patch Notes 22.06.2022
Adventure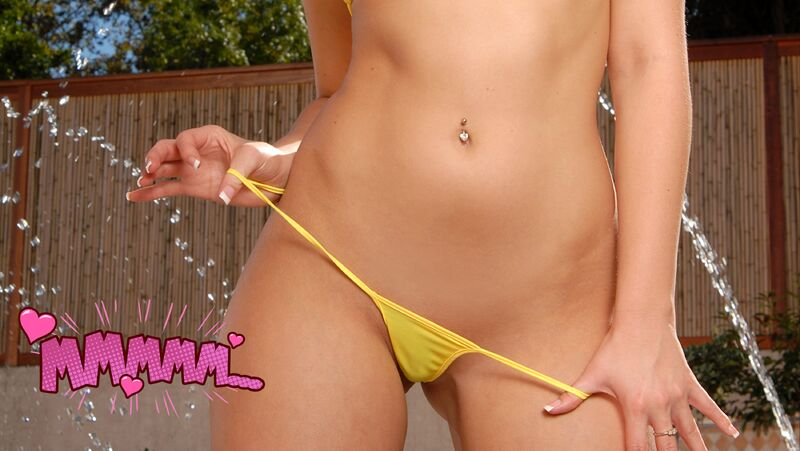 Quest

2

:

Home Sweet Hole

. White fences, beautiful houses…lovely gardens,  freshly mowed lawns. The suburbs are the perfect place to fulfill your step sister fantasy.
Quest

3:  Dream Girl. 

Good dreams quickly turn into wet ones…
Night Club
3 New girls have joined the Night Club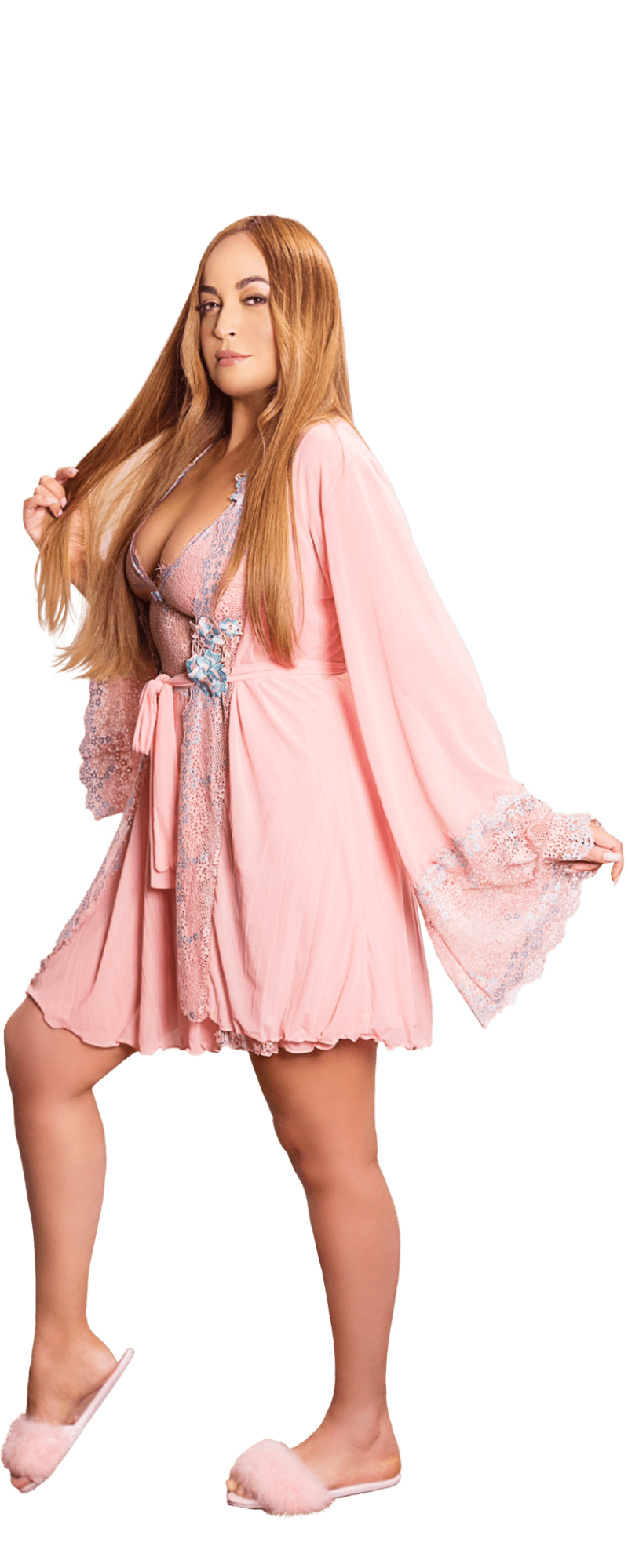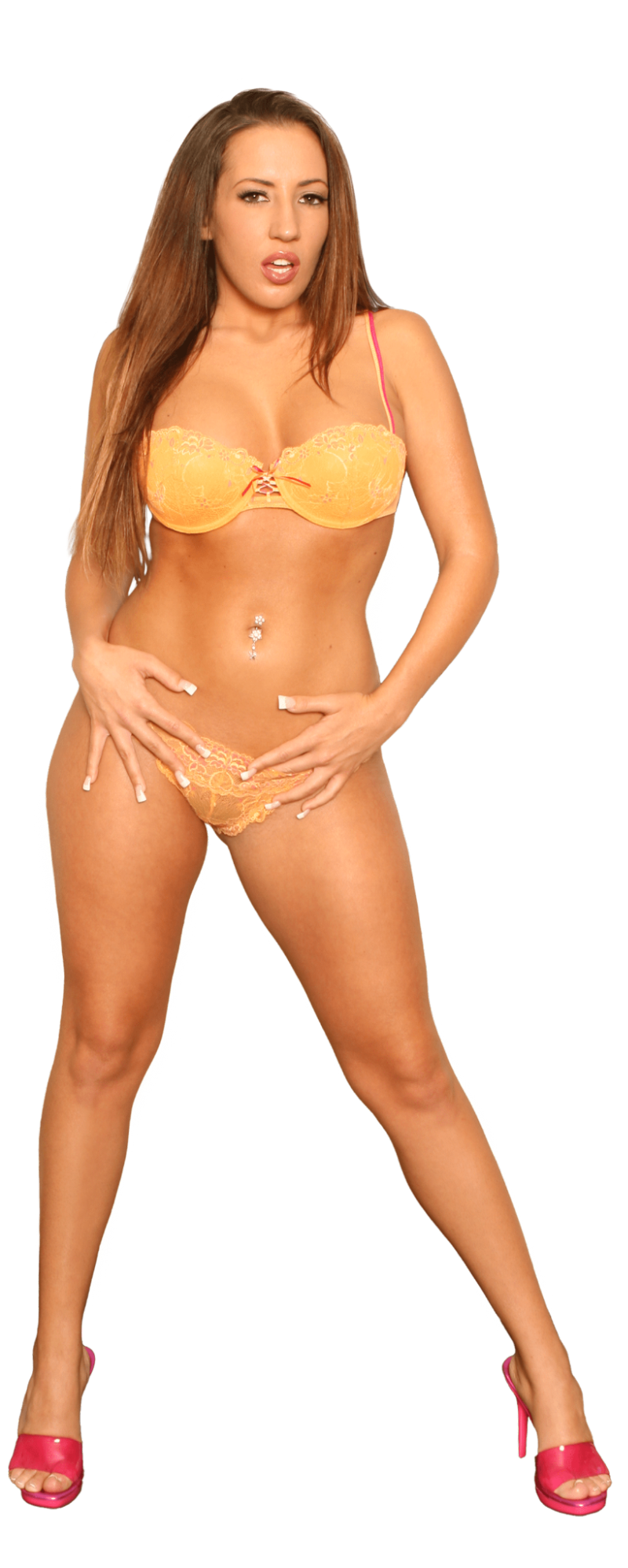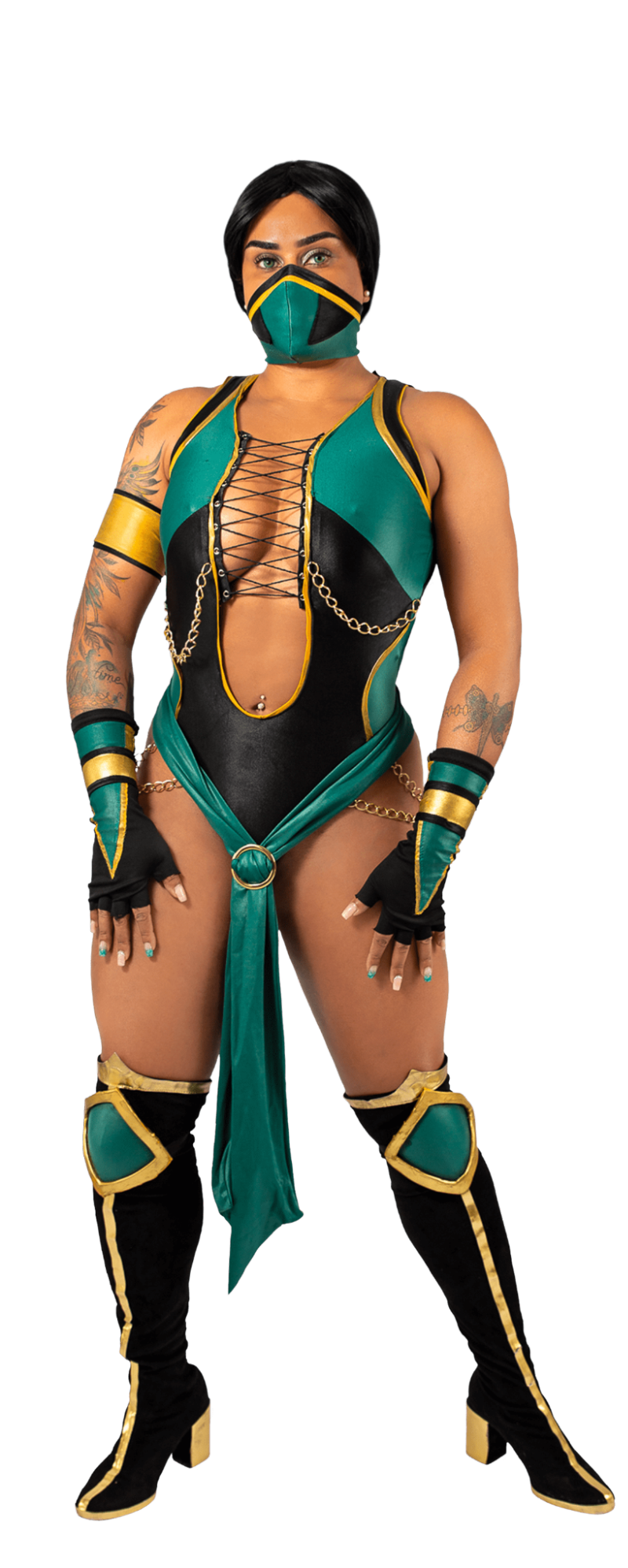 New feature!
Path of Virile
What is Path of Virile?
The brand new event Path of Virile will allow you to unlock more rewards and exclusive girls by completing in-game goals for two periods of two weeks every month.
Participating in Path of Virile will bring you all sorts of rewards, by doing regular daily activities in the game!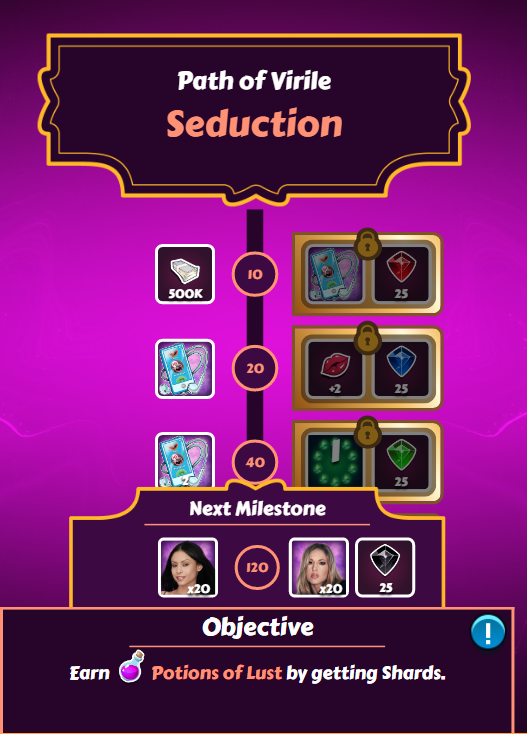 And most importantly get Girls by offering them Potions of Lust!
We want you to be able to win more girls and more extra-special rewards while also facing new challenges. The more competitive heroes can check their spot in the leaderboard as well. 
How do I get girls?
And what are Potions of Lust?
To gather Love Potions you will need to complete different in-game objectives such as spin the Night Club, participate in the Leagues or win girl affection shards.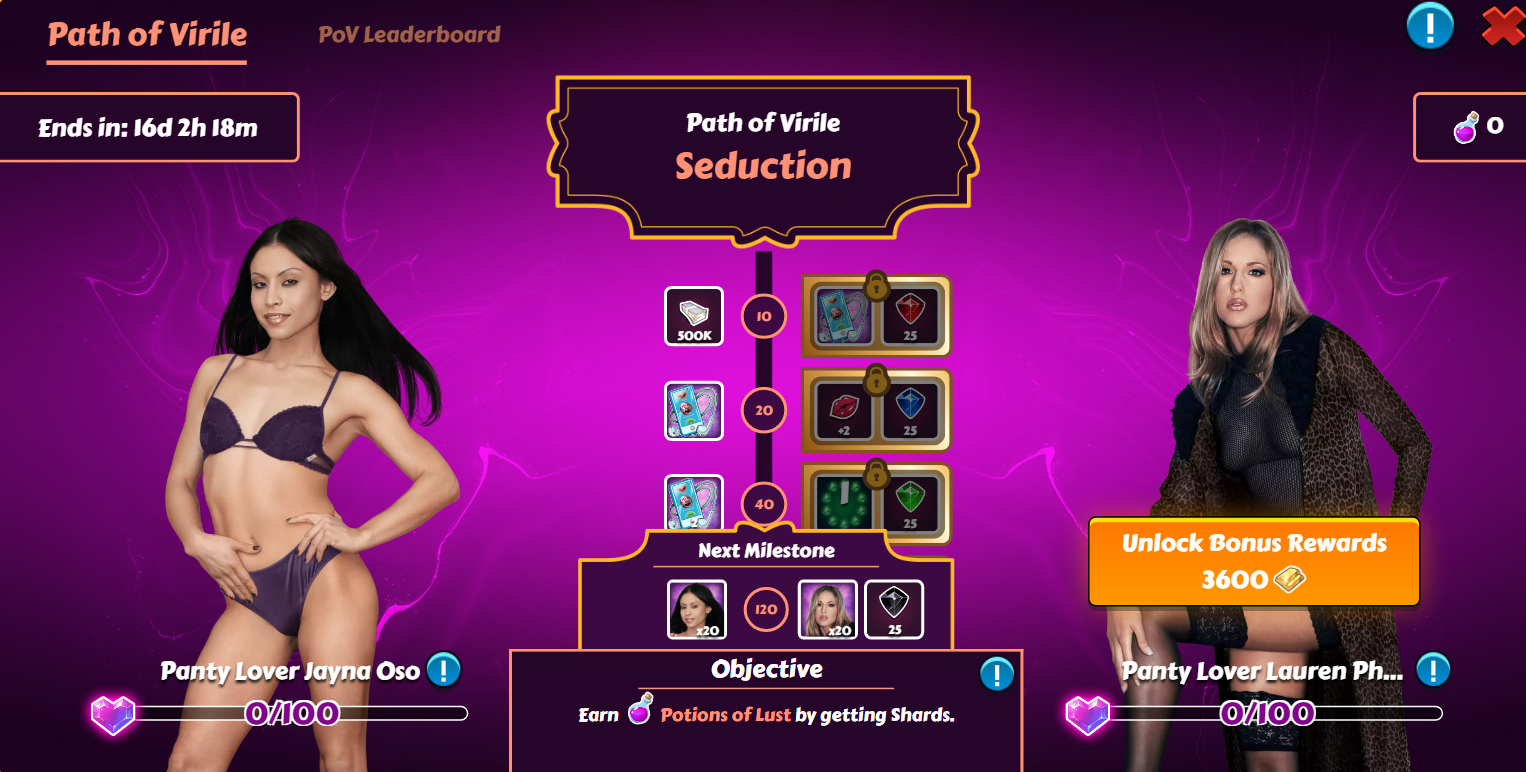 How does Path of Virile work?
Our latest feature will include two paths with all sorts of rewards.
One Path is entirely free and one can be unlocked for additional rewards.
Both the free path and the locked path will contain an exclusive girl for you to win!
Every two weeks a New Path will appear for you to complete.
The top 1000 players will appear on the Leaderboard with the highest-ranking points.
The Leaderboard will be reset every two weeks with each player starting from 0 Potions.
Patch Notes 15.06.2022
Adventure 
World 3

  –

Quests

12 and 13 –

Ready to claim your prize? Continue your adventure with new naughty new chapters.

World 4

Homecumming

– Urged by your Guardian Angel, you return to your small hometown to reconnect with the women you left behind. However, everything seems to be different – your once cold and bossy stepmom is now acting very caring, your mean step-sister seems to have become really affectionate while you were away, and your once nerdy best friend appears to have grown in all the right ways!





Will you be able to capture the hearts of the women who used to occupy your naughtiest fantasies, and will you finally be able to face your teenage crush and confess your feelings to her? It's time for homecumming! 
Quest

1

:

One for the Road

. From Prague to the USA. Let's see how well you are prepared for what's up ahead! 
Balance changes and Improvements
Side Quests Rewards
Due to player feedback, we are changing the way Side Quests are rewarding gems

Previously it was specific gem types.

The new reward will be All Gems
Common Side Quests

 25

All Gems from 100 Dominatrix and 100 Submissive (same total amount of gems)

Rare Side Quests

 

40

All Gems from 150 Voyeur and 150 Sensual (20 gems more in total)

Epic Side Quests

55

All Gems from 200 Eccentric  and 200 Exhibitionist (40 gems more in total)

Legendary Side Quests
70 All Gems from 250 Physical and 250 Playful (60 gems more in total)
New feature!

Legendary Contests
Compete with other players for a chance to win a Legendary girl!
What are the Legendary Contests?
The Legendary Contests are a new kind of event which lasts 4 days. Every 24 hours, a new Contest appears. During these contests, you will have to achieve goals related to PvP, XP, Night Club, Donations, Villains, Energy…

How do the Legendary Contests work?
All players who have been active in the past 72 hours are divided into several brackets of 50 players each. Then they have to compete with each other to be the best hero.

What are the rewards?
During these Contests, you can win:
A 5-star Legendary Girl, who might come back one day for players who couldn't complete her during the event 

Shards

Orbs

 Legendary equipment
Official Kinkoid Statement:
Stars who are no longer with us
Our games provide an escape, a magical world  where people can have sex with no consequences. We bring sexy and positive entertainment, not reality. 
So we are proud to honor adult entertainers and show them in all their glory, even if they passed away. 
We believe that pornstars are artists, producing an artistic performance, and should be treated in the same standards as all other artists. Treating them differently would be unfortunate, it would mean we consider them 2nd class artists or 2nd class humans that lived a shameful life and that in death we should erase the memory of their life and the art they did.
We believe that in the opposite, through our games we are creating a beautiful tribute to their existence. We represent models in a glorious, sexy, positive way. We're never showing them in offensive ways, we want them to be very proud of how they appear in our game.
Patch Notes 08.06.2022
Adventure 
World 3

– Eurodick –

Quests

10

and

11 –

Prague is amazing! Continue your adventure with these naughty new chapters.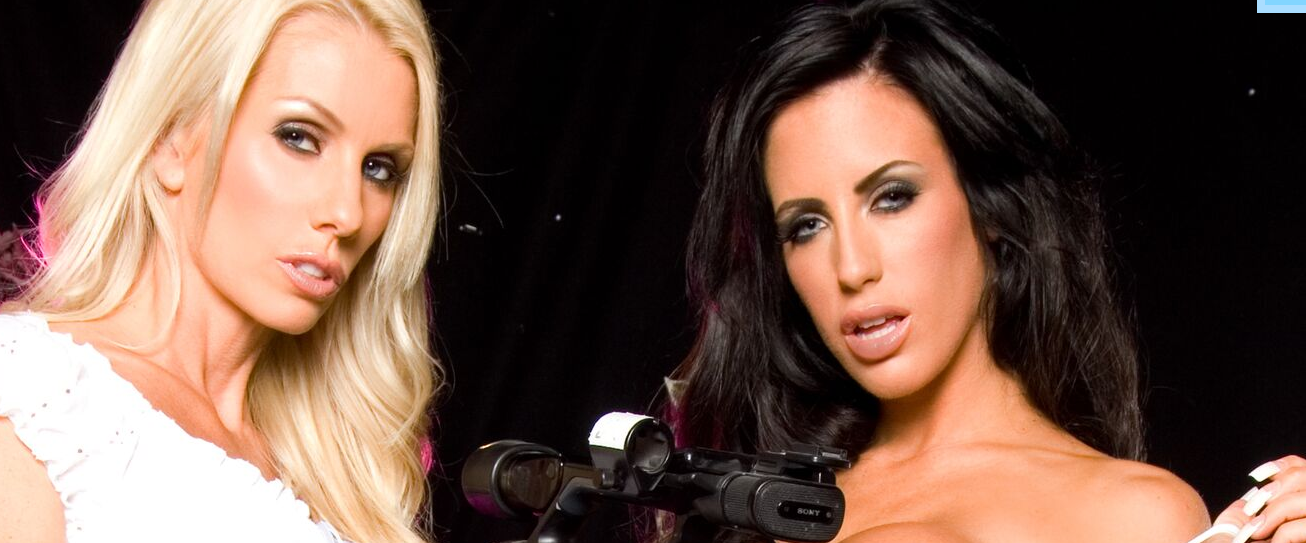 Improvements 
Legendary contests

Mythic pachinko objectives have been removed
Patch Notes 01.06.2022
Adventure 
World 3

– Eurodick –

Quests

8

and

9 –

Continue your adventure in Prague with these 2 new chapters.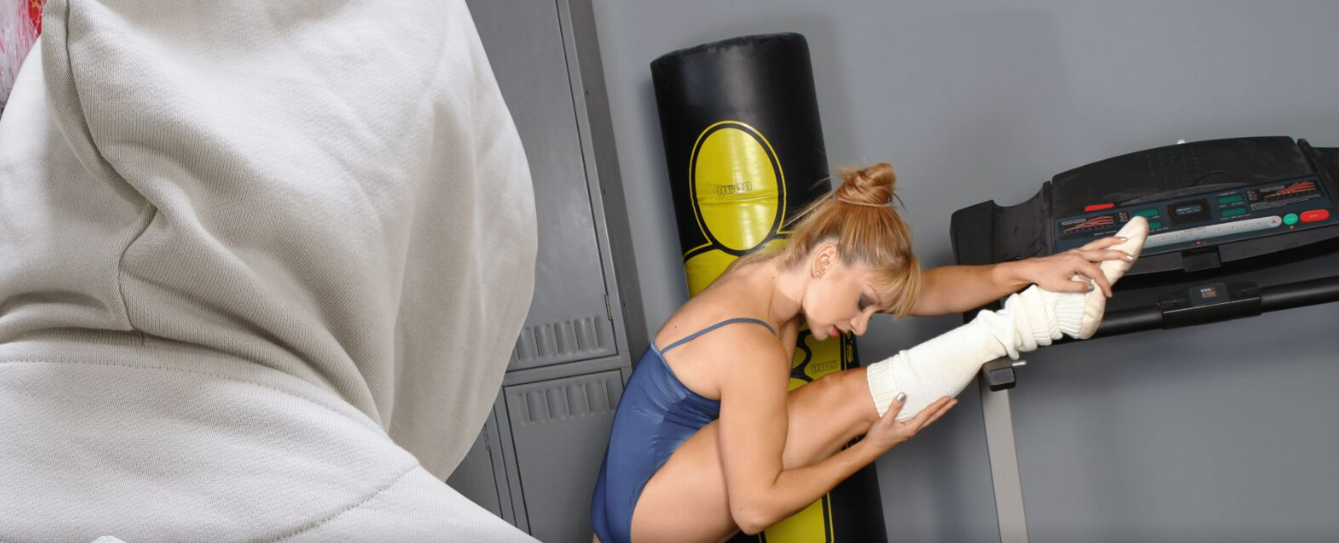 Patch Notes 25.05.2022
Adventure 
World 3

– Eurodick –

Quests 6 and 7

–

Continue your adventure in Prague with these 2 new chapters.

New Players  
Patch Notes 18.05.2022
Release
Pornstar Harem is moving from Closed Beta to Open Beta. What does this mean for the game?: 
We're starting a steady schedule of adding new content to the game. You can expect new

Quests

, new

Stars

, exciting

Events

and new

Features

slowly making their way into the world;

Support – The Pornstar Harem ticketing system is now active. Players can write to our support staff if they encounter issues with the game. 

Social Media
Adventure
World 3 – Eurodick – has been released
You arrive in Prague in search of the Mysterious Miss M. However, looking for her won't be easy – the city is filled with sexy European pornstars and they all want a taste of your prime American beef. As you hip-thrust your way through the Old Continent, you will face tough opponents, seduce sexy women and stumble upon new rivals in the Heavenly Porn Tournament.

The first

5 chapters

of World 3 Eurodick are now live. Get your freak on and enjoy the show! 

Night-Club
Several luxury limousines full of Stars have arrived in the Epic Night-Club and are waiting for you to sweep them off their feet. You'll have plenty of time to get to know them, but here's a few names to get you excited: 
Lingerie Selfie Katja Kassin
Outdoor Selfie Jillian Janson 
That's a party if we ever saw one!